It's remarkable just how far cell phones have evolved during the last few decades. It's even more remarkable that they're constantly evolving, yet there's one thing that hasn't changed much no matter how advanced they've become: battery life. The same goes for tablets and other electronic gadgets, but long gone are the days of having to charge each of them individually. That's where charging stations like the Powermod Quick Charge 2.0 Charging Station, from CE Supply Store, come into play!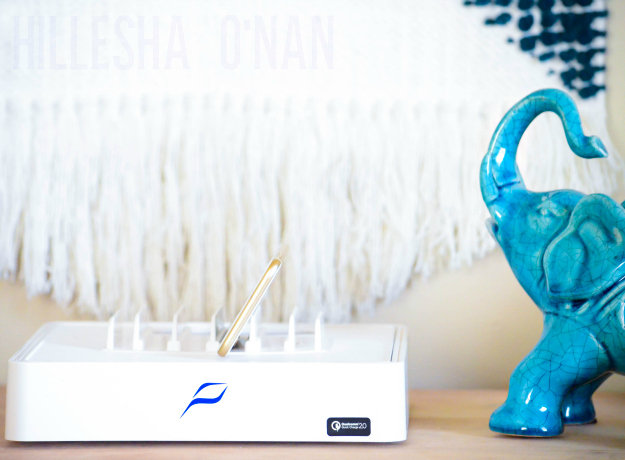 The Powermod Quick Charge 2.0 Charging Station has the ability to charge up to 6 devices simultaneously. It makes the perfect traveling companion because of its sleek, lightweight, and portable size!
My family and I do a lot of traveling, especially during the warmer seasons. One of our annoyances is taking multiple chargers into a hotel room, because hotels are usually notorious for not having enough electric receptacles. It isn't always an easy feat keeping multiple cables and power adapters untangled and organized either.
It also doesn't help when it takes hours for our devices to fully charge up, which is hard to achieve during the limited time we spend in a hotel room. That's why the Powermod Quick Charge 2.0 Charging Station is such a great traveling sidekick. It's truly one of the best portable charging stations for multiple devices! It easily adheres to the lifestyle of a person who is constantly on-the-go, whether you're a professional, student, or traveler.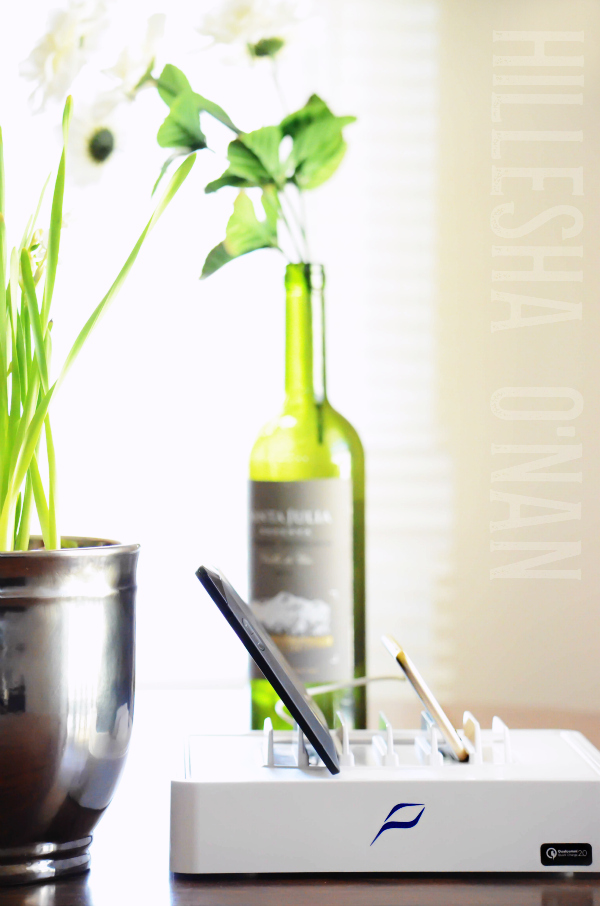 The Powermod Quick Charge 2.0 Charging Station is built with Qualcomm® Quick Charge 2.0™ technology that delivers faster charging ability. It features a USB port that's specially made for rapid charging, offering up to 75% less time charging than a standard charger. Additionally, it has ports that provide up to 2.4A. This is suitable for use with Apple Lightning charging cables (lightning charging cables not included).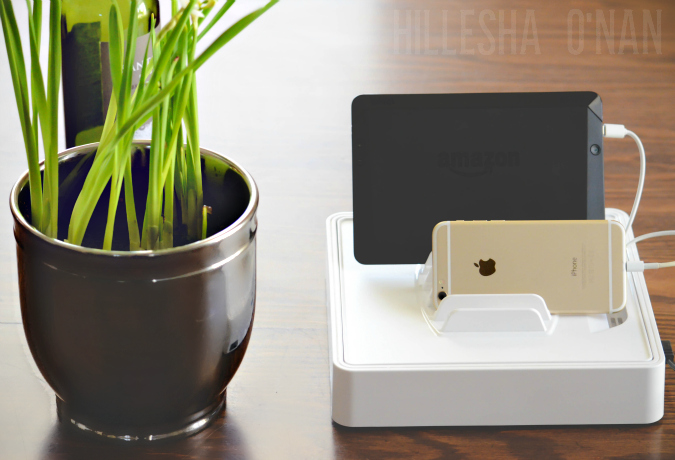 It also comes complete with three 8″ micro USB charging cables and one 8" micro USB data and charging cable. The station is compatible with most popular devices, including all of the versions of the iPhone and iPad, Android phones (e.g. Samsung Galaxy and Galaxy Note) and tablets like Nexus 7, 10, and Galaxy Tab. Most tablets and cell phones will fit in the Powermod Quick Charge 2.0 Charging Station's slots with protective cases still on, without restraint and limitations.
Note: It doesn't support devices that do not accept an Apple or micro-USB connector like the Nook HD/HD+, for an example. Also, it's not compatible with charging cables less than 8 inches long.
Exclusive Coupon Code
Interested in getting a charging station of your own? Readers will receive an exclusive discount of 10% off the White Powermod Quick Charge 2.0 Charging Station or the White Powermod Charging Station Combo with coupon code MotherHood16 when applied at the online checkout. So head on over to CE Supply Store to see these items and many more useful and fun technological gadgets!
Connect with CE Supply
This post is in partnership with CE Supply.