In 1910, Walter Schlage patented a door handle with a button which when pushed locked the door. In 1920, Schlage opened a shop in San Francisco in the present-day financial district. In the same year, he applied for a patent for a lock that could be drilled into a door with only two holes. This new cylindrical lock had a small, round backplate and a separate keyhole plate. It was mostly used on interior doors, where it replaced the older Mortise lock.
Schlage's company grew quickly and into larger facilities throughout the 1920s. The company was manufacturing 20,000 locks per month in 1925. In 1927, Schlage partnered with a San Francisco businessman and financier, Charles Kendrick. In 1940, Schlage was awarded the Modern Pioneer award given to outstanding American inventors. His legacy was carried out since his departure in 1946.
A lot's changed since Walter Schlage opened his first shop in 1920. At the same time, there's a lot that hasn't changed, either. They're still meticulous designers, painstaking engineers, and proud craftsmen. They've accomplished a lot during their first 90 years.
Schlage are creators of some of the most stylish and durable door hardware in a range of unique design and finish combinations. They just released two new designer finishes for their portfolio: Satin Brass and Polished Nickel. They have several styles of security hardware.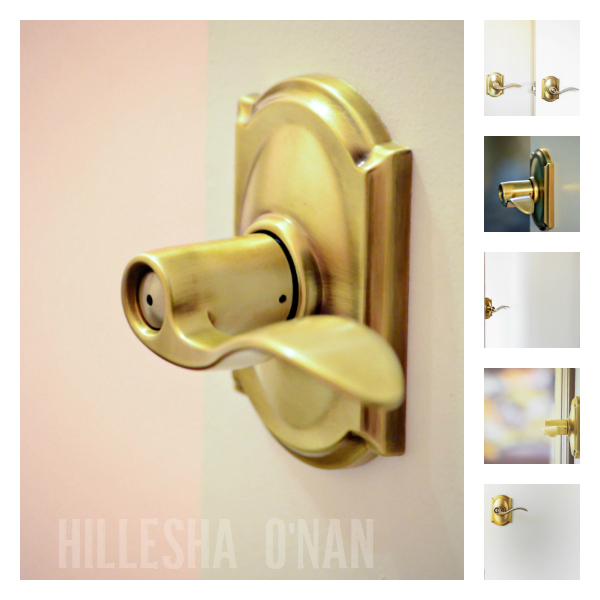 Since I'm a décor enthusiast, I was thrilled to receive Schlage hardware to integrate more Schlage hardware into our home. My choice of hardware to complement our home's décor was the Decorative Camelot Rose Finish: Satin Brass. They were really simple to install.
It was very easy for me to incorporate the Satin Brass products from Schlage throughout our home. The Schlage design makeover with door hardware to outfit our home in the new Satin Brass finish complemented our front and back entry doors beautifully! We had previously installed the Camelot Double Cylinder Bright Brass Handleset with Accent Interior Lever on our front entry door to match the outdoor brass light fixtures and the Schlage Single Cylinder Aged Bronze Camelot Trim Decorative Security Set Lever on the back entry door to correspond with the aged bronze 1-handle pull-down kitchen faucet.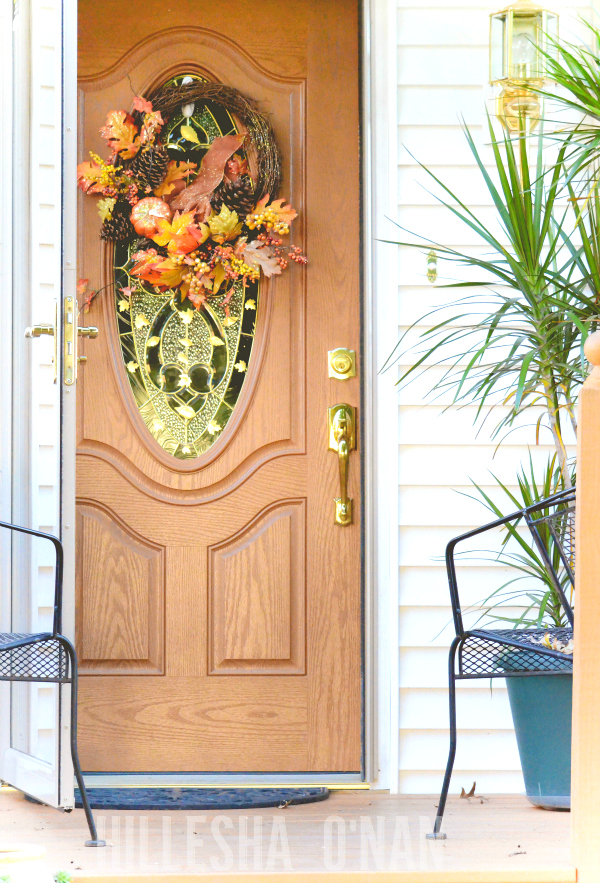 As you can see, after we began remodeling, Schlage hardware is the only brand that we have used in our home. My mother's fiance is a carpenter, and he said that Schlage products are the only brand they use when building apartments or business buildings. The installment process is effortlessly easy!
#SchlageDesignMakeover Giveaway
One winner will receive a Schlage Design Makeover with enough Schlage door hardware to outfit one floor of their home in the new Satin Brass or Polished Nickel finishes, their choice of style (up to a $500 retail value). This giveaway is open to the United States only.
Visit Schlage.com and select your favorite product(s) or style(s) in Satin Brass or Polished Nickel. Leave a comment on this post with a link to the product(s) explaining how the product(s) will improve the look of your home.
Note: By entering this giveaway, the winner agrees to complete a written questionnaire with feedback surrounding Schlage products and installation. Once the prize has been shipped to the lucky winner and they've had time to install and use the hardware, a Schlage representative will get in touch for feedback. Opinions you provide will be used in future communications from Schlage.
#SchlageDesignMakeover Giveaway

Connect with Schlage
This post is in partnership in Schlage.