I learned the value of a dollar early in life, especially since I was mostly raised by a single mom. It may sound odd to some, but I loved scouring the clearance racks, going to yard sales, flea markets, and garage sales; and clipping coupons when I was a child. Each activity imparted a lifelong lesson on money. I strongly believe that it isn't too early to educate your children on the value of a dollar. It can help them learn how to manage money. It can also help to keep them from getting into a financial shamble later on in life. Understanding the importance of the value of a dollar can help you save hundreds, or even thousands of dollars in the long run!
Shop Responsibly with Giving Assistant

Over the years, I've learned how to take advantage of cash back reward programs to receive the goods for the lowest price possible. It's true that there's an influx of cash back programs out there, but a cash back program like Giving Assistant takes a different approach. They give it all back to you, which is commonly known as a double cash back. They also offer the highest cash back rates for 648 out of 1,059 stores! It gets better since members can donate any % of their cash back to the charity of their choice. Hunger is something that has always tugged at my heartstrings, thus, I'd naturally opt for an organization like Feeding America. Therefore, Giving Assistant will donate a meal to a family in need on your behalf with a qualifying purchase.
Giving Assistant offers a referral program that enables a referrer to earn $5 back for the new user who earns cashback. It's not surprising that they've won the approval of MTV, Mashable, Wall Street Journal, The Huffington Post, C|Net, BuzzFeed, and TechCrunch!
How Giving Assistant Works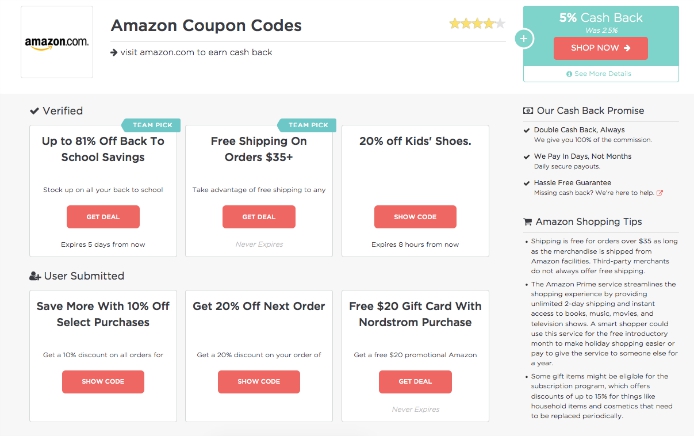 Giving Assistant is simple and effortlessly easy to use. I have never seen a cash back reward site this user friendly! I loved that Amazon is one of the stores listed on their site, because I shop there more than any online store! I also love that Giving Assistant lists current coupons and deals for Amazon, which indicates that they want their members to truly get the best deal.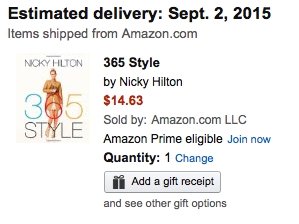 Some women treat themselves to a weekly manicure, whereas I treat myself to fashion books. My favorite place to purchase them is no other than Amazon, because they always offer the best prices on books. I recently clicked on the coral "Shop Now" button (located on the top right) on Giving Assistant's Amazon page, went to my Amazon wishlist, and purchased the fashion-related book that I had been coveting for awhile: 365 Style by Nicky Hilton. I received an email shortly after my purchase, stating that I earned $0.73. That's 5% back! It may not sound significant, but the savings add up. Unlike other cashback programs, Giving Assistant will pay you within days. The minimum payout is just $1, whereas you'll have to reach $25 before paid on other sites.
I don't just love shopping at Amazon! Some of other favorite stores like Sephora (5% cashback), Neiman Marcus (8% cashback), Too Faced Cosmetics (8% cashback), Kohl's (4% cashback), eShakti (9% cashback), and Home Depot (5% cashback, plus can order online and pickup in the store) are on there, too.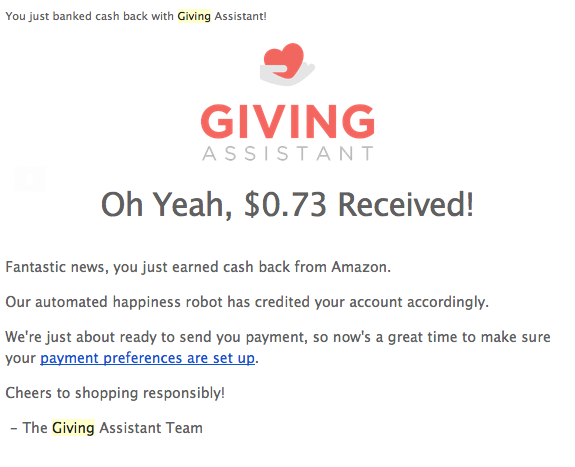 What's one item that you've been coveting for awhile that you'd like to save money on?
This post is in partnership with Giving Assistant.