I have had "teenager skin" since I was a pre-teen. I use to think that acne would come to a standstill once I became an adult. I'm now 30 years old and the issue with my skin doesn't seem like it's going to come to a complete stop anytime soon. I have tried a number and number of different anti-acne products and natural remedies to address this issue over the years, but 80% of them didn't seem to help.
I don't drink soda or sugary beverages. I drink water and organic tea like it's going out of style. My diet is also a healthy and organic vegetarian diet that's borderline vegan, partaking in sweets every once in a blue moon. Thus, I can't blame my problematic skin on a poor diet. The only time my skin was practically flawless was when I was pregnant with my daughter. I thought it was either a coincidence or just because I was getting older. It was shortly after the birth of my daughter that the "teenage skin" returned with an unexpected and unstoppable vengeance.
Lately, I have been using a couple of products that has been helping at keeping the acne at bay. One is a facial oil that is blended with Nigella Sativa (Blackseed oil), Calophyllum Inophyllum (Tamanu), and Hippophae Rhamnoides (Sea Buckthorn oil). I'm also using a facial mask. It's not the type of mask that you keep on for 15 minutes and rinse off, but one that uses light therapy to kill off acne-causing bacteria: the Illumask Anti-Acne Mask ($29.95).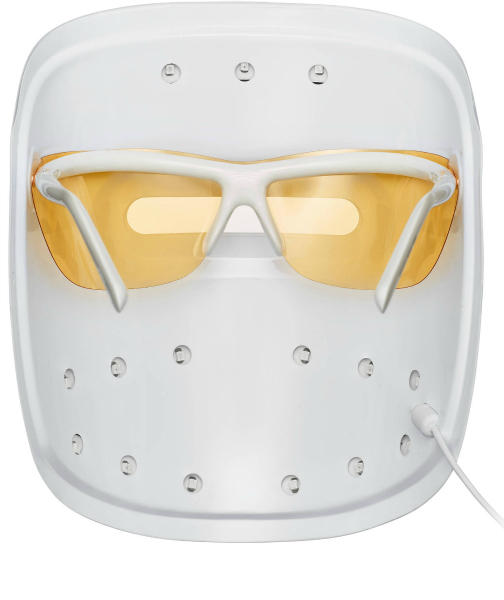 How to Treat Adult Acne with illuMask
The illuMask Anti-Acne Mask is a hands-free anti-acne mask that is reminiscent of a hockey mask. It's affordably priced at the fraction of the cost of a dermatologist's visit or similar light therapy products (i.e. Baby Quasar or Tanda Luxe). Not only is it effective, but it is also clinically proven, safe, and has won the approval of notable publications like Elle, Harper's Bazaar, and InStyle.
I love how easily it can be slipped on like a pair of sunglasses, enabling the wearer the freedom to surf the internet, read, or simply relax! The only drawback for me is how bright the blue and red lights are with the Illumask Anti-Acne Mask. This is because my eyes are sensitive to light (photophobia), whereas, I know many will not have this issue if they don't have this medical condition. That's why I'm able to find it easier to close my eyes in the duration of the light therapy treatment. It comes with 30 sessions, with each lasting 15 minutes. The Illumask Anti-Acne Mask is disposable after all of the sessions have been depleted.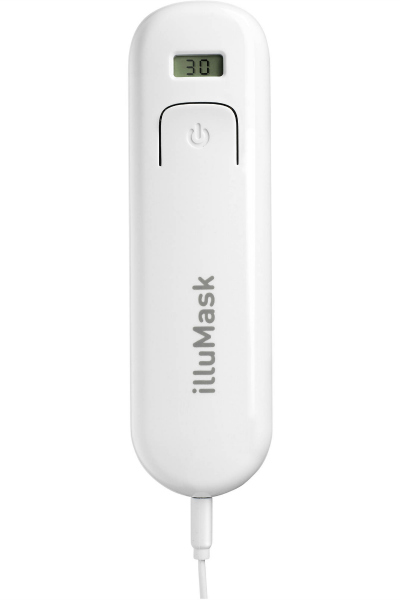 It offers promising and outstanding results after 30 days of usage, but some people have had a remarkable experience as early as 15 days! I'll admit that I still get an occasional pimple here and there, but this anti-acne mask has mostly been helping at keeping my skin in check! I know that this or any product isn't going to miraculously make acne disappear altogether, but time, patience, and adhering to a strict skincare regimen is key when healing acne.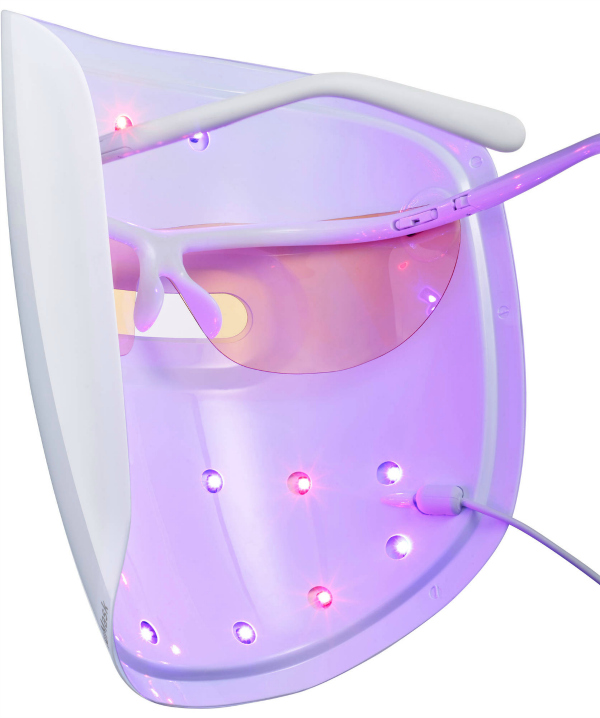 This review is sponsored on behalf of illuMask and Quality Blue. All opinions are exclusively my own.