Each passing year, the inevitable happens: we get older. As we older, our bodies begin to change. It seems more noticeably so after pregnancy. Some of these changes include skin discoloration, hair loss, back pain, the ways our bodies look and feel, varicose veins, low energy levels, and LBL, a discreet abbreviation that is commonly known as light bladder leakage.
Light bladder leakage affects more than 16 million women, yet it's a subject that hardly anyone wants to discuss. Not even with a doctor. I know how embarrassed my son gets when he occasionally wets the bed, so it's easily understandable how an adult can get embarrassed about light bladder leakage. Light bladder leakage is not remotely the same as bed wetting, yet some people feel that it might as well be the same.
Contrary to popular belief, light bladder leakage is not an issue that only occurs with the elderly, but it can affect women of all ages. It can affect our daily activities since it can occur anytime, anywhere. Not only can this be embarrassing, but it can lower our self-esteem and cause depression. Some of the things that can trigger light bladder leakage can be something simple as drinking water, coughing, a bump in the road, laughing, Zumba, jogging, sneezing, the sound of water running, and dancing, to name just a few.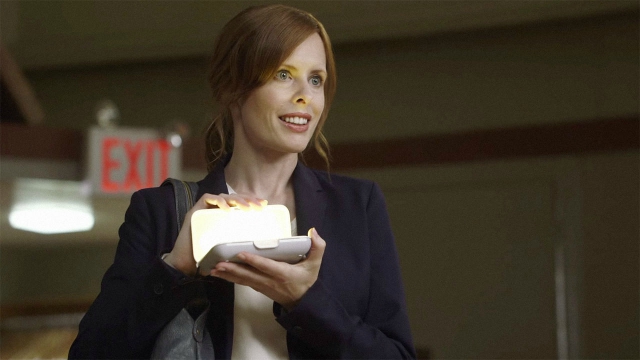 Don't suffer in silence and let the occasional LBL get the best of you! The PeriCoach Kegel Exercise System ($299) will not let it hinder you from enjoying your favorite activities. This is an easy to use and doctor recommended home personal trainer device that will help reduce or stop light bladder leakage. It will treat other symptoms of pelvic floor weakness as well. It's best when used in conjunction with the PeriCoach app on your smartphone (Android or iOS) since it manages and monitors your pelvic floor exercises.
The PeriCoach Kegel Exercise System is discreetly-sized, making it travel-friendly since you can easily hide it in your handbag or carry-on. It is also the best traveling companion for sufferers since light bladder leakage will be the least of your worries. Thus, you can have more enjoyable traveling experience with effortless ease.
How to Treat Light Bladder Leakage with PeriCoach

Leakers Anonymous
Connect with PeriCoach
This post is sponsored on behalf of PeriCoach. All opinions are exclusively my own.