It feels like it was yesterday when I was retiring my wintry attire. That is why I almost find it hard to believe that we'll be crossing into the autumn season within a couple of months! That also means that it will not be long that we'll be retiring our summer attire. Some of us may not to be ready to part ways with a comfortable summer attire as the summer winds down.
Transitioning from a summer attire to a fall attire doesn't have to be daunting. One can easily maintain a relaxing, yet classic style no matter what the cooler seasons ahead throw our way! One surefire way of maintaining our sense of style is with shoes since they'll always play a key component in our attire season to season. Nothing prepares me for the autumnal season better than a pair of comfortable, yet fashion-forward boots, especially cowgirl boots.
Cowgirl boots like Durango Boots are everything that I look for in cowgirl boots. Their boots are comfortable and fashion-forward as they're durable and functional. As Marilyn Monroe famously quoted, "Give a girl the right shoes, and she can conquer the world." Almost any woman can easily agree that the right pair of shoes can change your mood, posture, and overall attitude. That is why I feel that there's no better way to put your best foot forward for the autumnal and winter season than a pair of Durango Boots! Their western boots can give even the simplest of outfits an unrivaled flair for chicness. Plus, the versatility of cowgirl boots is endless!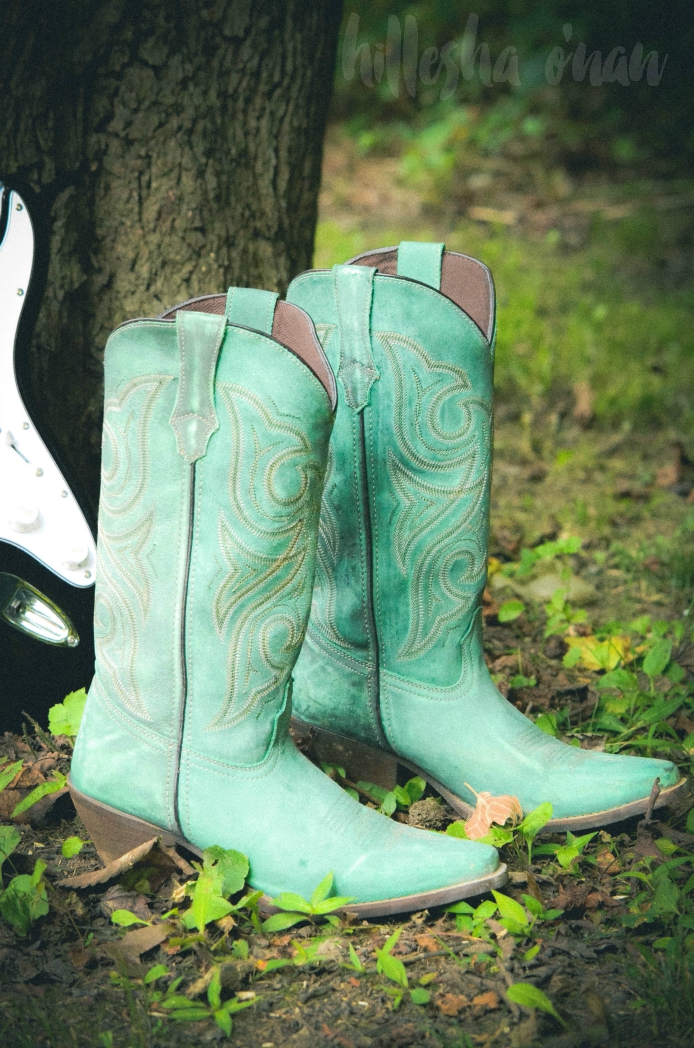 Durango Boots has a vast selection that will leave you spellbound! Their selection will adhere to almost any style and budget. I opted for the Crush by Durango Women's Pin Up Western Boots ($79.95; Originally $159.99) and Crush by Durango Women's Marbled Turquoise Western Boots ($144.99).
Turquoise has always been one of my favorite colors! It is a serene but invigorating color that makes a sophisticated statement, thus I couldn't help but love the Crush by Durango Women's Marbled Turquoise Western Boots! These boots are lightly distressed, giving them a rugged, yet chic pre-worn look that is synonymous with quality, durability, long-lasting wearability, comfort, and style.
The upper is made of full-grain leather and is accented with classic embroidery details. Additional features include a mesh lining for moisture-wicking comfort, a cushioned footbed for support, and a rubber sole for steadfast traction.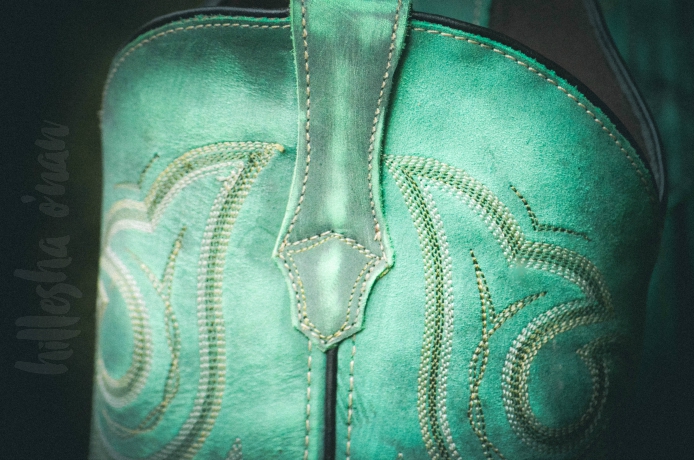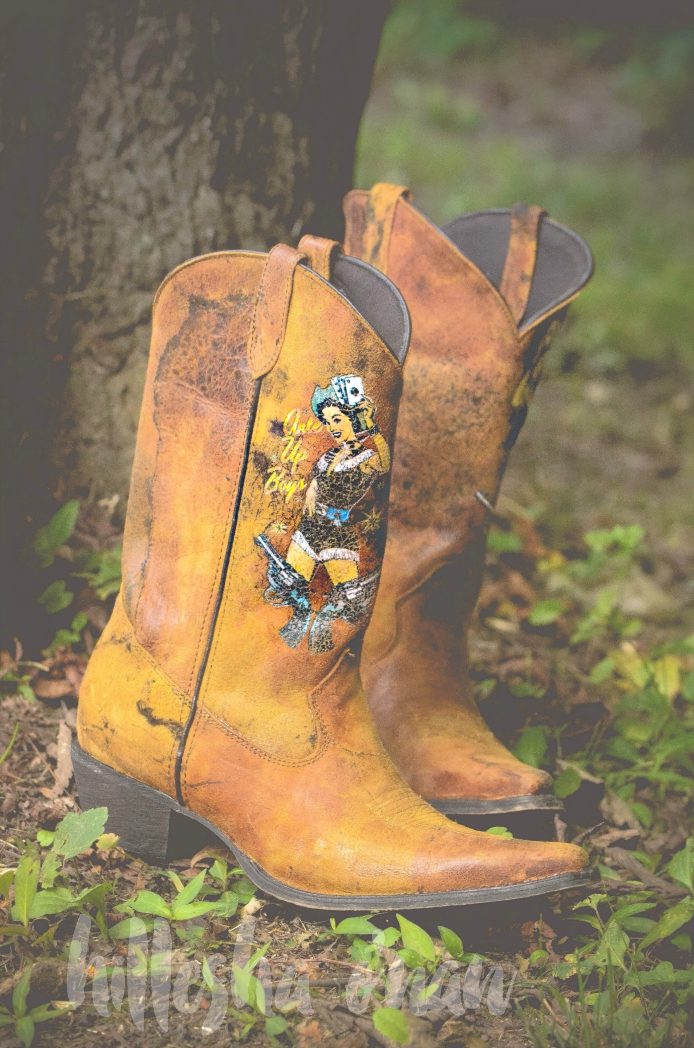 As someone who has had a lifelong love and appreciation for retro styles, the Crush by Durango Women's Pin Up Western Boots was naturally love at first glance! Durango Boots drew inspiration from the traditional nose art on WWII airplanes and pin-up posters of the 1940s and 1950s, yet with an unexpected twist of class and sass! Not only it features a classic pin-up girl, but she's packing heat with six shooters and playing cards. The phrase "Ante Up Boys" is adorned in yellow lettering beside her. She's certainly someone I'd hate to see lose a game of cards!
The boots are not just another pretty pair of boots, as the full grain leather upper gives it an even more unique look. The mesh lining and cushion flex insole inside gives the wearer the comfort they desire and need. The outsole is made of composition rubber with a cool vintage-esque finish. The steel shank gives these boots stability. Durango Boots also offers the Durango Women's Pin Up Western Boots in dark brown with the same detailing, giving it a classier look!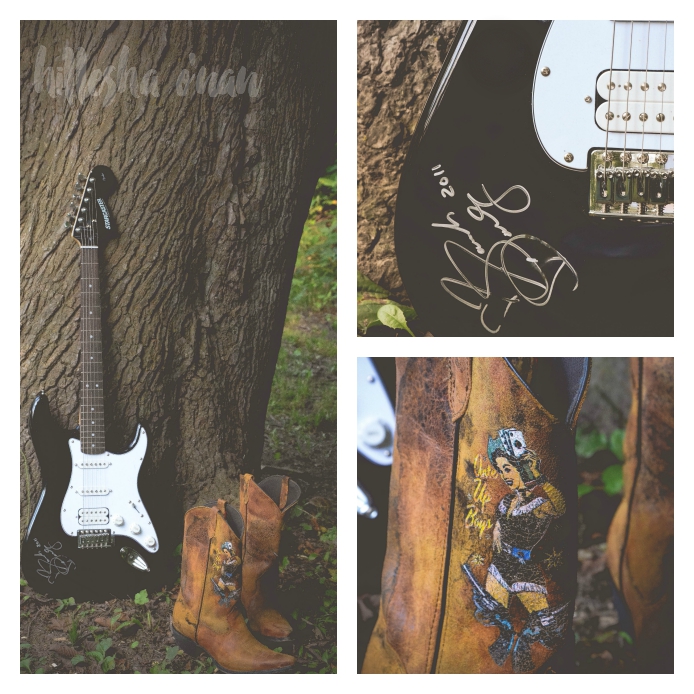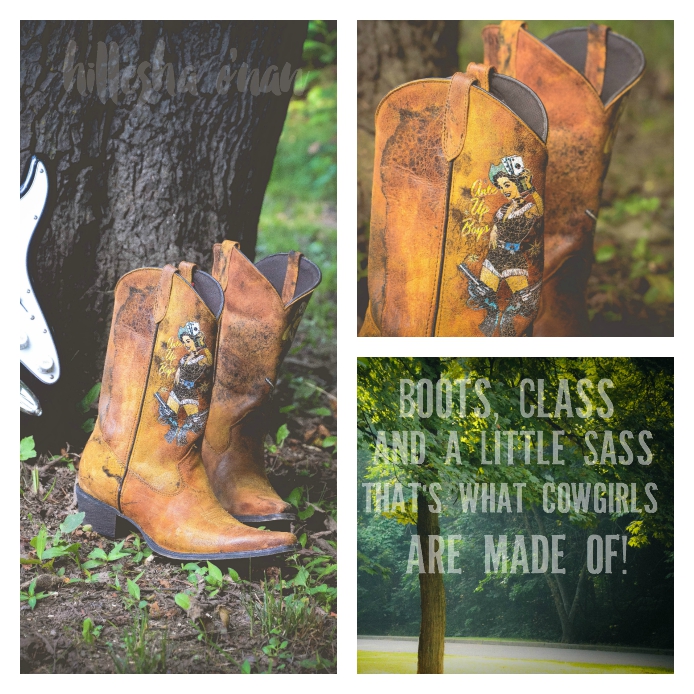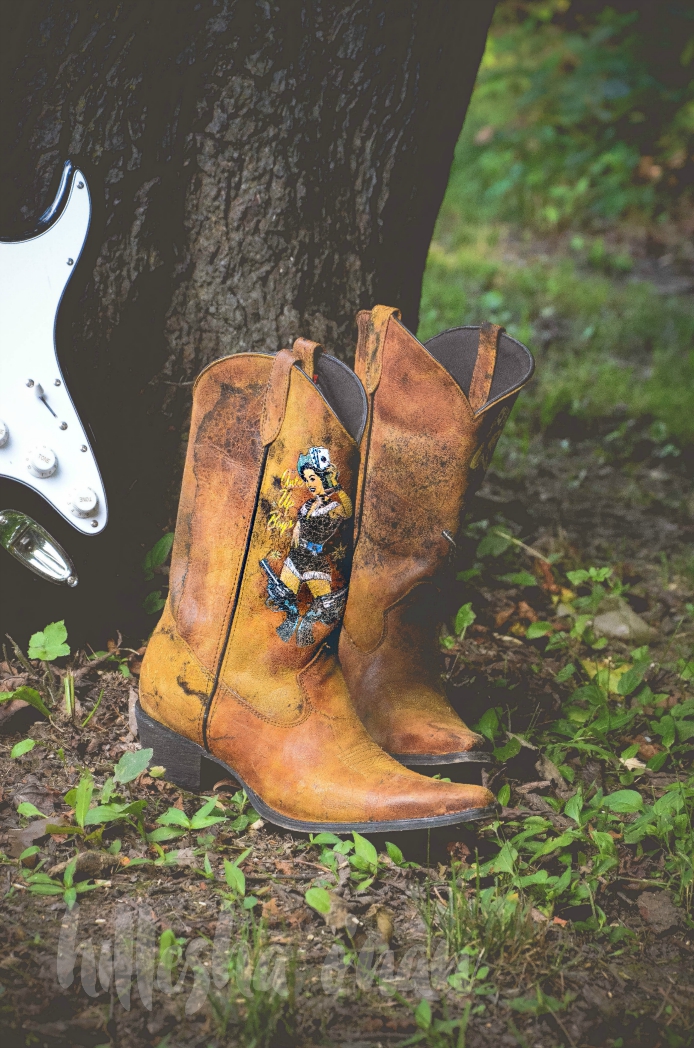 Putting on fierce boots is an instant pick-me up. – Nina Garcia
Connect with Durango
This post is sponsored on behalf of Durango Boots. All opinions are exclusively my own.