This post is sponsored by Big Fish Games, but the content and opinions expressed here are my own.
My love for games developed at the mere age of five when my sister's boyfriend first introduced me to the original Zelda. Fast forward to 25 years later: when I'm not caught in a whirlwind of busyness, I still love to play video games every now and then, whether it is on a video game console, iPhone, tablet, or on the computer. My favorite type of games to play are psychological thrillers and hidden object games.
One of my favorite gaming sites is Big Fish Games. They have a vast selection of games for the iPad, iPhone, Android, Mac, and PC for casual and avid gamers alike! Dark Parables: Queen of Sands Collector's Edition (Available on Mac and PC) is the one of the games that I have been playing lately.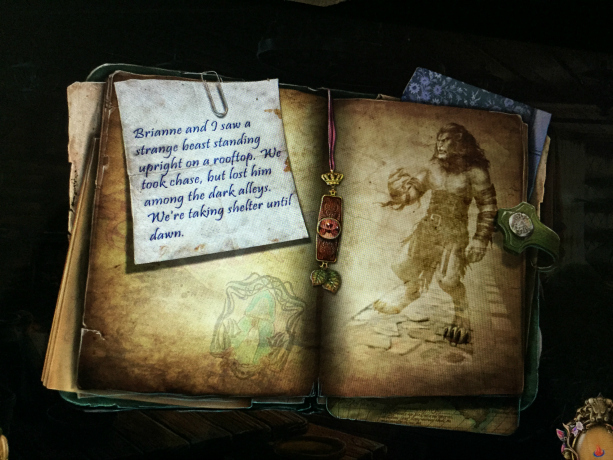 Summary
Townspeople are disappearing in the provincial city of Montafleur as its streets are overrun by nightmarish creatures that vanish into a purple mist. The Red Riding Hood Sisters were called in to investigate, but they've got their hands full chasing a ferocious beast last seen along the outskirts of town. Explore the lush French countryside as you team up with Ruth and Brianne to uncover the dark secrets behind Montafleur's world-famous perfumes. Unmask the true villain, before their nightmares spread to the entire world!
Queen of Sands is the ninth addition to the Dark Parables series. I can understand why it has been chosen for the title of Big Fish Editor's Choice! It has an in-depth storyline along with well-developed characters and breathtaking, ethereal graphics. It is also intertwined with psychological horror and mystery with hidden object games strewn throughout the duration of the game.
In addition to the hidden object games, there are also hidden collectibles that you can find throughout the town. The game also offers achievements. One of my features about the game is that you can choose your level of difficulty: Casual, a casual game, enjoyable by everyone; Hard, a challenging game for a seasoned player; Insane, with little help, all hope rests on you; and Custom, create your own difficulty level! I always choose the easiest setting to get a feel of the game first before challenging myself with harder levels. I like that I can change the settings anytime during the game without it hindering my accomplishments.
You can purchase the full-version of this game for $13.99. Since Big Fish Games is constantly new games, stay in the loop via their Facebook, Twitter, and Pinterest.
The Low-Down
– Includes an in-depth Strategy Guide.
– Unlock more Dark Parables to read.
– Explore the Art Gallery, Soundtrack and more!
– There is a bonus chapter, featuring the Parable of the Seven Ravens.
Dark Parables: Queen of Sands is one of the most compelling games that I have played so far. It isn't everyday that I can say that there is a game that I feel compelled enough to play from start to finish!
What type of games do you like to play?