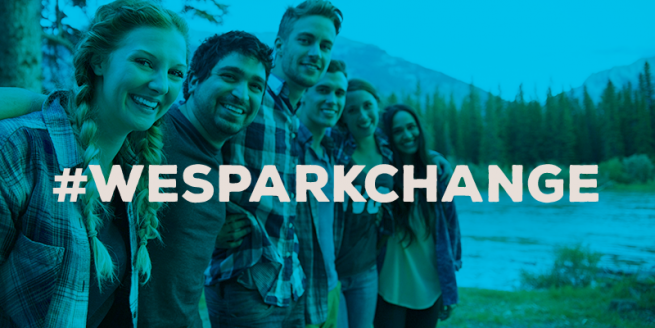 There's one in six people in America that doesn't know where their next meal will come from throughout the year. That means millions of people are lacking proper nutrition they need to thrive. As if it doesn't get any worse, the data at Feeding America indicates that many food banks experience a decline in food donations during the first quarter. That is why many food banks are going through what is often called a "spring hunger gap" when their food supply is at its lowest level.
The hunger crisis is at its historic high and is sadly and continuously on the rise. We can spark change in this epidemic by breaking the cycle of the hunger crisis by giving back throughout the year. That's why my heart jumps in joy and happiness when campaigns, such as Fight Hunger. Spark Change. Campaign, are striving to make a difference.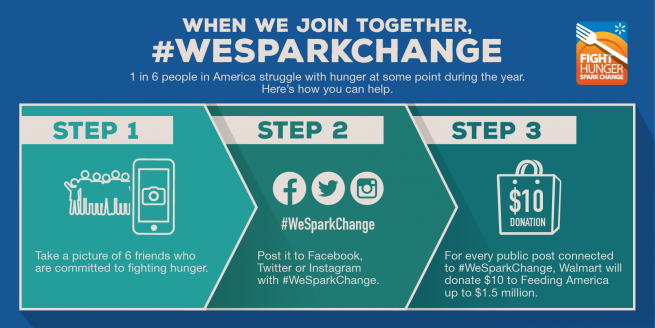 Between now and May 3rd, Walmart's mission is to donate up to 3 million to Feeding America. Their social media challenge involves taking a picture of 6 friends and posting it via social media with the #WeSparkChange hashtag. Walmart will make a donation of $10 to Feeding America for every social post that has the #WeSparkChange hashtag. Their goal is to donate up to $1.5 million for the social media challenge.
In addition, Kellogg Company, Kraft, Campbell's ConAgra Foods, General Mills and Unilever are joining the fight against the hunger crisis by donating to Feeding America to secure 75 million meals for their member food banks.
Lastly, Walmart customers can also donate to a local Feeding America food bank at the cash register during checkout.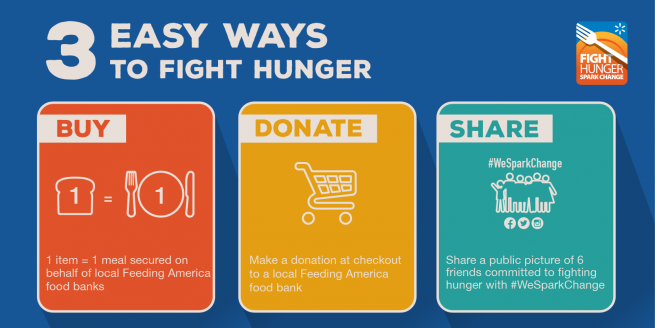 Join The Motherhood for a Twitter Party on Friday, April 24, at 1 PM EST to learn how you can join the fight against hunger and spark change in local communities across the United States with Walmart, all through its Fight Hunger. Spark Change. campaign.
I participated in this campaign on behalf of Walmart Fight Hunger and The Motherhood. All opinions expressed are, as always, my own.