Are you searching for that nice gift for Mother's Day? Why buy diamonds when you can go to Diamond Veneer where you spell diamonds at a cubic zirconia price, and spell luxury at an affordable price. If it looks like a diamond, sparkle like a diamond, it must be Diamond Veneer.
Diamond Veneer, the newest technology in Cubic Zirconium, is a jewelry designer and manufacture renowned for its high quality jewelry. It's the ultimate jewelry for travelers! From engagement rings and a couture collection to fashion jewelry. Diamond Veneer has the perfect gift for anyone. The 2 karat Zirconite Collection "diamond" cannot be visually distinguished from a real diamond The Zirconite Collection is a high intensity super cut Cubic Zirconium, designed, handcrafted and sold exclusively through Diamond Veneer worldwide. The new Diamond Veneer Collection is based on the Zirconite Cubic Zirconium man-made gem manufactured using patent pending nanocrystalline diamond coating technology.
You will find the best, most perfect simulated diamonds in the world come from Diamond Veneer. Diamond simulant, diamond coated cubic zirconia, cubic zirconia, wedding jewelry, moissanite diamonds, wedding rings and engagement rings, earrings, pendants and loose stones.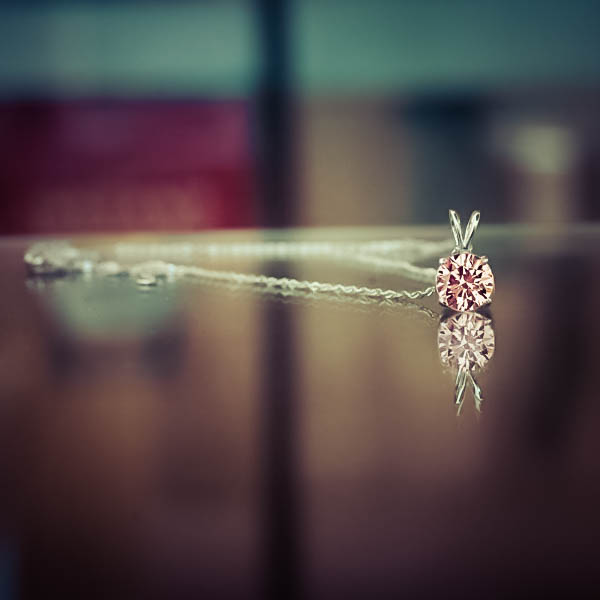 Giveaway
One winner will receive a 1.5 CT, (7.5 mm) Round with Bail, Simulated Diamond – Diamond Veneer Solitaire Pendant in their choice of a Canary, Pink, Simulated Diamond, or Champagne pendant. The giveaway will conclude on May 11th.
Diamond Veneer Solitaire Pendant Giveaway

We were compensated for hosting this giveaway.