Staying fit and healthy was the name of my game during and after my pregnancy. Therefore, when I was exhausted during my pregnancy, the last thing I wanted to do was to get up to exercise. But getting my heart rate up was just the thing I needed to get that energy. Surprisingly, all it took was about 15 minutes of moving around.
I would put on some music or turn on one of the music channels on my television and dance in the comfort of my own living room. I didn't go to the extreme with jerky movements because I knew jerky movements or overdoing it could cause stress to my abdomen and back. I was thankful that I was a work-at-home mom because I could do this in the privacy of my home. Sometimes, my son and I would take a walk, if the weather permitted. There were times when I became so energized that I would dance longer or my son and I would take a longer walk. Let me tell you that those dance routines and walks sure did keep my weight gain down. Therefore, I continued with them after my little girl was born. I tried to make sure that my baby girl was asleep while doing the dance routine. If not, I would put the baby in her stroller, and off I went with both children for a walk.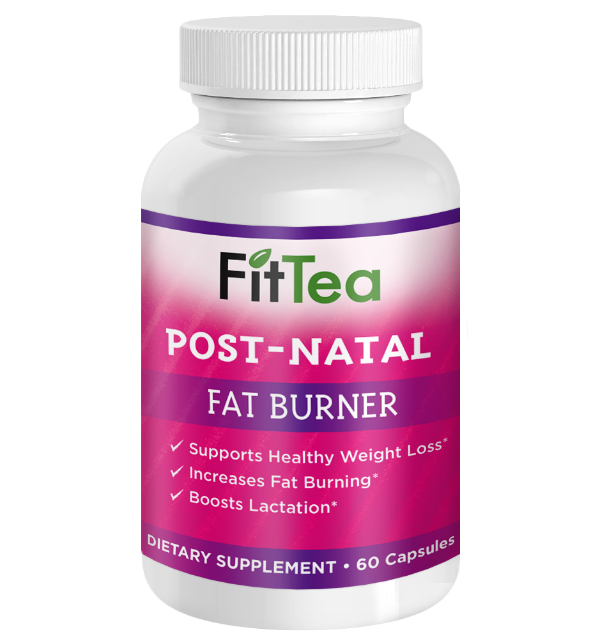 All women want to stay fit during and after pregnancy. Therefore, if you are a mom struggling to keep weight down during or after pregnancy, please consider the option of using FitTea's PostNatal Fatburner to lose that weight that you gained during pregnancy. It is a herbal supplement to assist in getting rid of stubborn baby fat. FitTea's PostNatal Fatburner uses 100% natural ingredients. While FitTea's PostNatal Fatburner is safe for use in pregnant and breastfeeding mothers, it's always wise to check with your doctor before using this product or any supplement.
This post is sponsored on behalf of FitTea PostNatal Fat Burner. All opinions are exclusively my own.