This post in partnership with Poppy Austin.
A high quality eye cream, such as the Revitalizing Eye Cream ($22.49), is a woman's best friend at any age! Poppy Austin's Eye Cream is fortified with Green Tea, Grapeseed Oil, Organic JoJoba Oil, Rosehip Oil, Tamanu Oil, Vitamin E, and Vitamin C to help address dark circles and undo the handiwork (i.e. fine lines, wrinkles, and crow's feet) of Father Time. It has a lightweight texture that I love. It's derived from all-natural and organic (72%) ingredients that work harmoniously together at keeping everything at bay, especially the puffiness and dark circles that I experience from time to time! Although I exclusively use it as an eye cream, it can actually be used anywhere on the face since it's deeply moisturizing.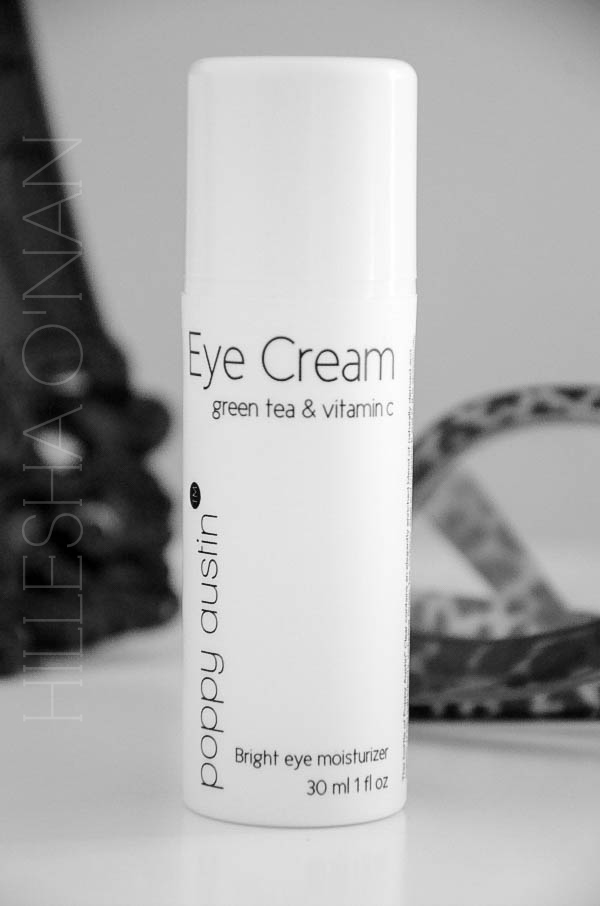 I love the simplistic approach that Poppy Austin strives for when it comes to their packaging and ingredients. Once again, less is more! Their entire product line-up consists of Argan Oil (available in two different sizes), Pure Rose Water, Barbary Fig Seed Oil, Vitamin C Serum, Bright Eye Cream, Pure Rosehip Oil, and Pure Rhassoul Clay. All of their ingredients are 100% pure and organic. All of their products are produced in small batches, ensuring high-quality ingredients and affordability.