Brilliance New York provides a vast selection of state of the art hair tools, age defying skincare collections, nourishing hair care products, quality make-up, and 100% human hair extensions. With a finger on the pulse of the industry, Brilliance New York's innovative and creative approach has proven itself time and time again. From the sketching boards to assembly's lines and initial ideas to final product, their dedicated team ensures that each decision and every step is deeply influenced by their ongoing devotion to both excellence and customer satisfaction. They're so convinced that their hair tools are the best that are available that each hair tool is qualified for lifetime warranty!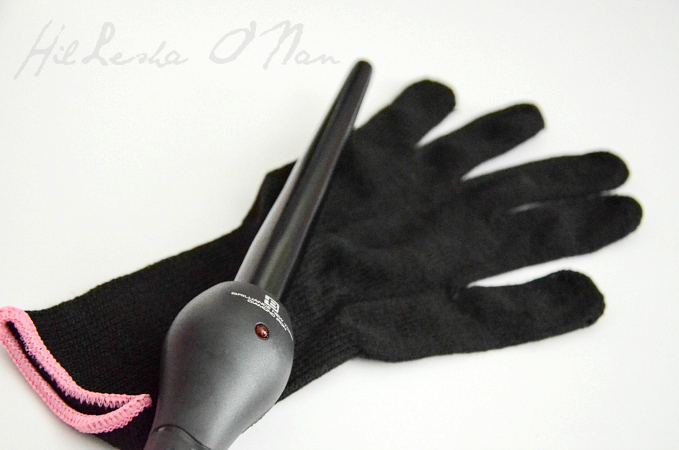 Once upon a time, replicating celebrities like Lauren Conrad, Blake Lively or Jennifer Lopez's perfectly coiffed mermaid-esque tresses seemingly wasn't replicable no matter how many attempted with a regular curling iron. This usually resulted in tight curls that could have made Shirley Temple giggle in delight. Long gone are those days! Clipless curling irons, such as the Brilliance New York 1/2″ Clipless Curling Iron ($300), can create loose curls alluring enough to make any sea siren fume with jealousy. It is also the easiest way to achieve long lasting curls!
I love how the Brilliance New York 1/2″ Clipless Curling Iron heats up within seconds and can be set to the heat temperature of my choice (up to 450F / 232C). Depending on how long I hold the barrel and how much section of my hair that I hold at a time, I can create a variety of curls. I can create voluptuous Old Hollywood curls by curling larger sections, spiral curls by twisting my hair at the root a few times and wrapping it around the barrel, or tight curls by holding the barrel a bit longer.
This clipless curling iron is designed with a ceramic and diamond infused barrel that provides constant, perfect, and even heat distribution. The design keeps the hair from being damaged, over dried, and burnt in the process. It features ionic technology that seals the cuticle, locks in moisture inside the hair shaft, decreases the impact of the humidity, and reduces frizziness. The heat-resistant gloves that comes with this curling iron hinders the chances of getting accidentally burnt, considering that it doesn't have a clamp. If you want soft, natural waves that are reminiscent of the aforementioned stars, don't follow-up with hairspray. Instead, use the Brilliance New York Hydration Argan Oil Hair Serum ($30) or plunk down an extra $100 for the diamond infused Brilliance New York Diamond Drop Serum ($130).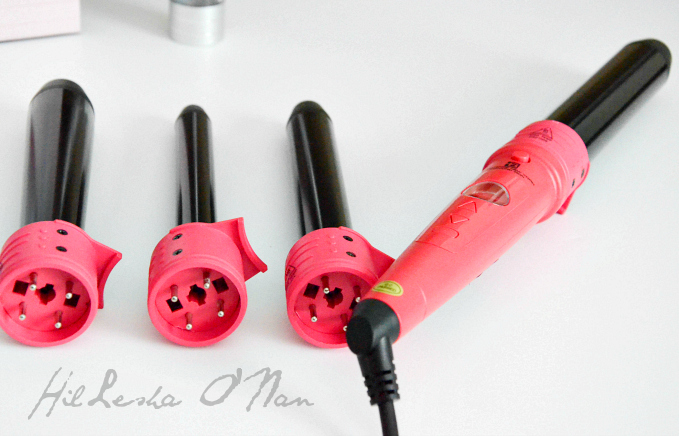 For the best curling experience, the 4-in-1 Glam Setter Clipless Curling Iron ($500) is the best clipless curling iron to possess! It is like having four different clipless curling irons. In reality, you only have one curling iron, yet you have four interchangeable barrels. This makes the style you want even easier to achieve! Use the 3/4″ (19mm) barrel for spiral curls (Taylor Swift), 1″ (25mm) barrel for body waves and alluring beach curls (Drew Barrymore), 1.25″ (32mm) barrel for loose waves (Kim Kardashian), or the reverso 1.25″ – 1″ (32mm-25mm) barrel for loose, voluminous waves close to the root and tighter curls close to the ends. This must have also comes with its own heat-resistant gloves!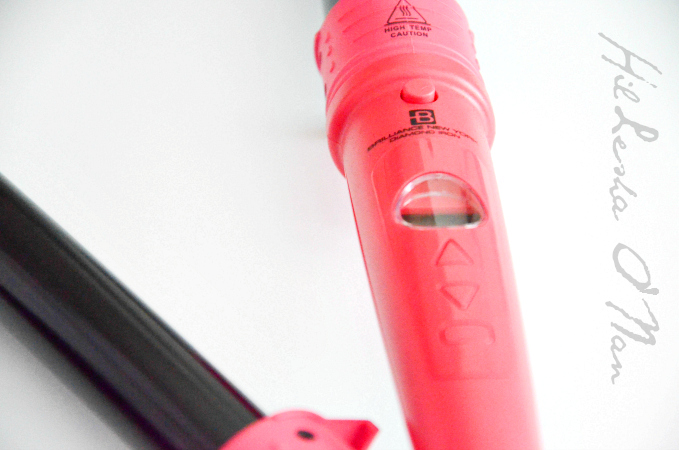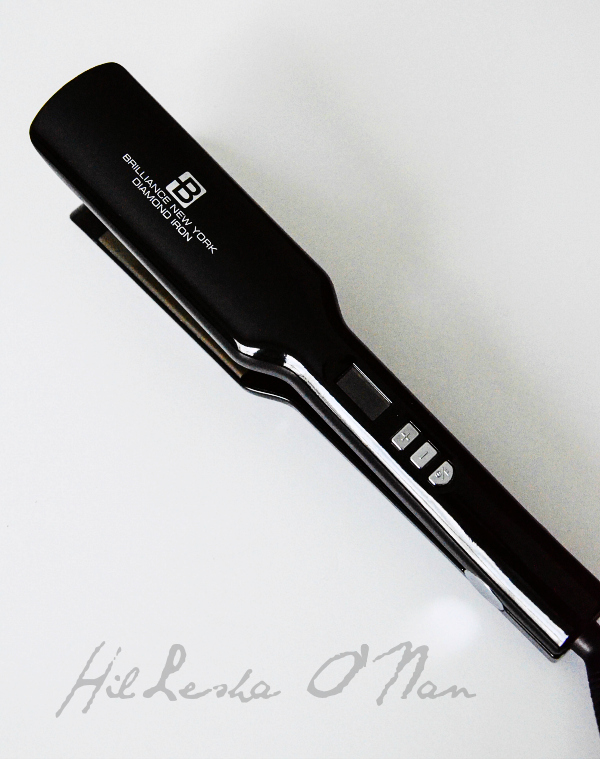 I was long overdue for a new flat iron and the Brilliance New York 2″ Diamond Flat Iron (Professional Salon Model; $399) came just in the time I was considering on buying a new one! My old hair straightener (ghd Jewel Collection Professional Styler) was starting to not always kick on immediately, but that wasn't the major issue. The major issue was that I also didn't like that my old one didn't have any heat settings. There wasn't a way to lower the temperature. It stayed at a certain constant temperature (hot enough to probably melt steel) that only ghd knows.
Unlike my old hair straightener, the Brilliance New York 2″ Diamond Flat Iron has a heat setting that reaches up to 450F / 232C (the lower, the better for me!) and heats up quickly. I'm able to achieve an impeccably straight and glossy hairstyle within minutes in conjunction with the Brilliance New York Heat Protector. I quickly follow up with the Brilliance New York Diamond Drop Serum to prolong the glossiness. Ultimately, the Brilliance New York 2″ Diamond Flat Iron is the ideal choice for the salon professional or individuals who want salon-quality results at home. It features a smooth diamond and titanium 1″ plate, advanced ceramic heater for better recovery time, automatic shut-off feature for safety, infra red and negative ions technology, dual voltage (perfect for international traveling), and a 9 ft. swivel cord.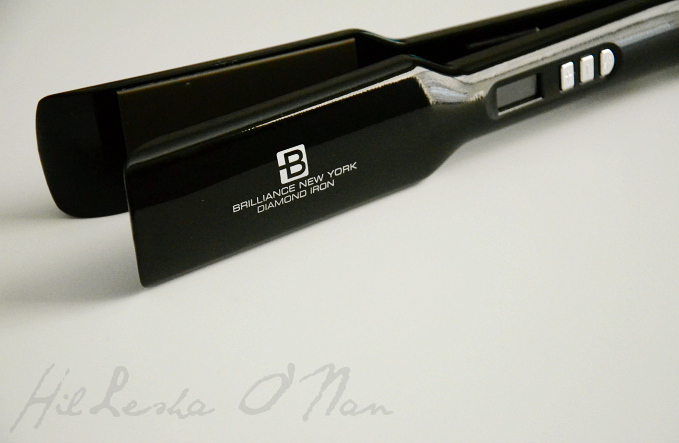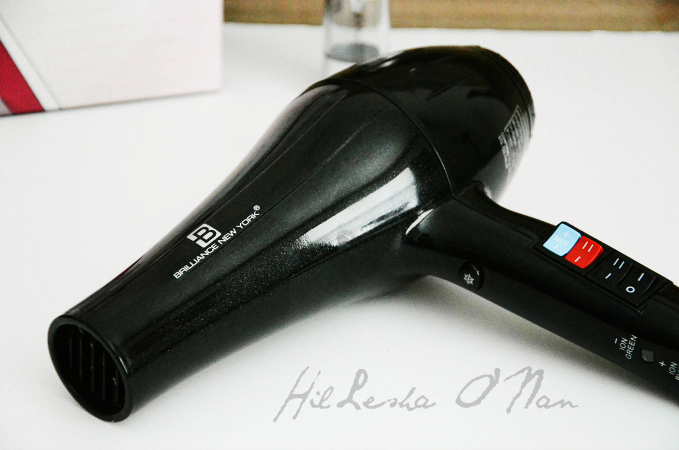 I have thick, wavy, and medium-length hair that I consider as a chore to blow dry since it normally takes half an hour to completely dry. All day to air dry, if I dare. Sometimes, blow drying my hair feels like more of workout than a chore since I've used some that weren't exactly lightweight in the past. Needless to say, a lightweight but powerful blow dryer like the Brilliance New York ProDryer 3600 ($350) is essential. It cuts my drying time in half, making blow drying less of a chore. I have used some hair dryers that over-dried my hair to a point where it felt drier than the Sahara desert, causing me forgo blow dryers for awhile. This blow dryer doesn't disappoint in the least, because it truly goes for salon quality results, making my hair feel gorgeously soft and smooth.
The Brilliance New York ProDryer 3600 uses diamond dust, their signature ingredient, and high thermal conductivity with tourmaline technology to eliminate static and seal the cuticle. It has a built-in ionic generator for hundreds of millions of more negative ions than other dryers. Also, it comes with a diffuser and two concentrator attachments.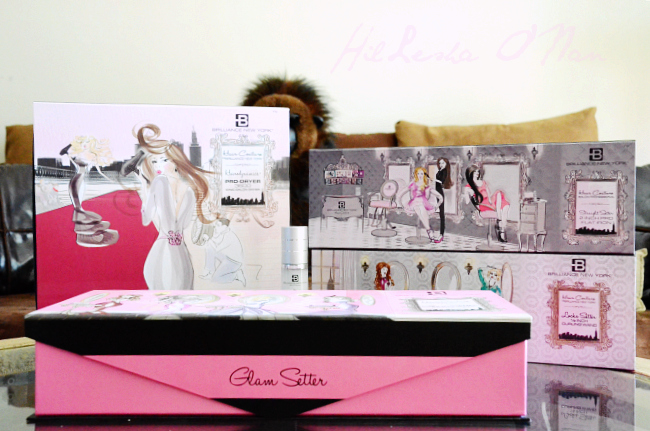 The boxes that each hair tool comes in are beautifully illustrated and surprisingly sturdy! I always place my hair tools back in the boxes that they came once I'm finished with them. Too beautiful and sturdy to discard, for sure!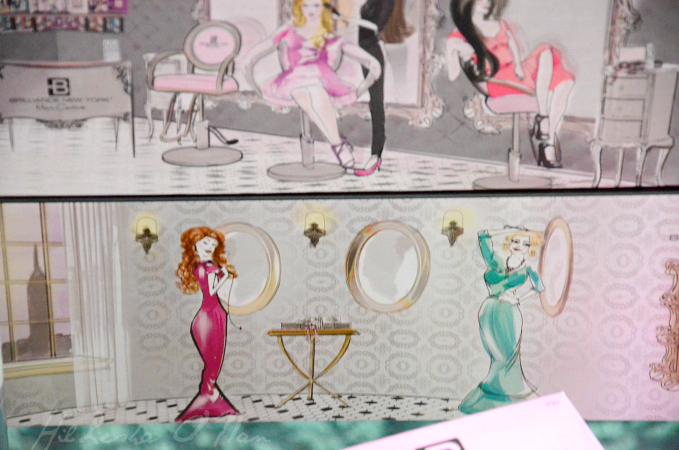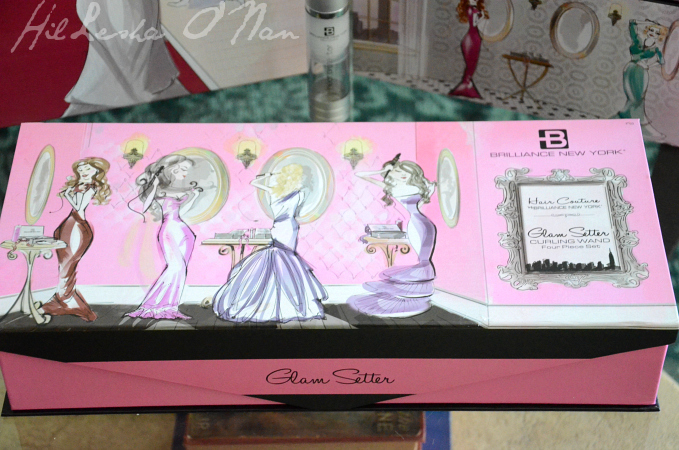 Lastly, I received the Brilliance New York Heat Protector ($35) and Brilliance New York Diamond Drop Serum ($130). In the past, I have used several heat protection hair products from different brands. Many of them resulted in less desirable results that either weighed my hair down or made it dry and frizzy. I was in for a pleasant surprise when I first tried out Brilliance New York's Heat Protector, because it simply did its job without weighing down my hair or making it dry and frizzy.
Also, it isn't everyday that you come across a hair product like the Diamond Drop Serum. It contains a combination of diamond dust and argan oil that works together harmoniously. I have never tried a hair product that contained diamond dust. However, I'm not a stranger to argan oil since it's one of the few oils that I can actually use in my hair without weighing it down or having an icky, greasy feeling. The Diamond Drop Serum gives my hair all it needs with a few drops. It softens my hair, making it more manageable. The fragrance is ambrosial to the senses. This serum also provides an ample amount of shine that has provoked strangers to remark how smooth and glossy my hair looks!
Some may find their prices to be exorbitant. As someone who doesn't easily get impressed with hair products, I'll have to say that the products I've tried are well worth the price tag. The fact that Brilliance New York guarantees a lifetime warranty on all of their hair tools says something about their products! You can connect with Brilliance New York via Facebook and Twitter.
For me, hair is an accoutrement. Hair is jewelry. It's an accessory. – Jill Scott
This post is in partnership with Brilliance New York Hair Tools.