Thanks to my mother, I learned the value of a dollar and how to bargain shop when I was a child, thus I developed a passion for scouring the clearance racks and thrift stores. Since my mother also enjoyed going to yard sales, estate sales, and flea markets, I naturally developed a love for them, too. Some of my favorite finds included books, collectible dolls, puzzles, and antiques – yes, antiques, something my mother loves! Even as a child, I enjoyed buying and collecting antiques, such as McCoy, Fenton Art Glass Company, vintage milk glass, and carnival glass. It may sound peculiar to some, but clearly I wasn't an ordinary child in that sense!
That passion never fizzled out, because I still enjoy going to yard and garage sales, estate sales, thrift stores, and flea markets. There's no greater thrill than finding a bargain! To me, it's the equivalent of hitting the jackpot. My home is packed with my treasured finds, as well as beloved family heirlooms. Hardly anything in my home is new, because I believe that antiques lend a warm and inviting atmosphere that gives it history, mystique, and character; making my home uniquely mine.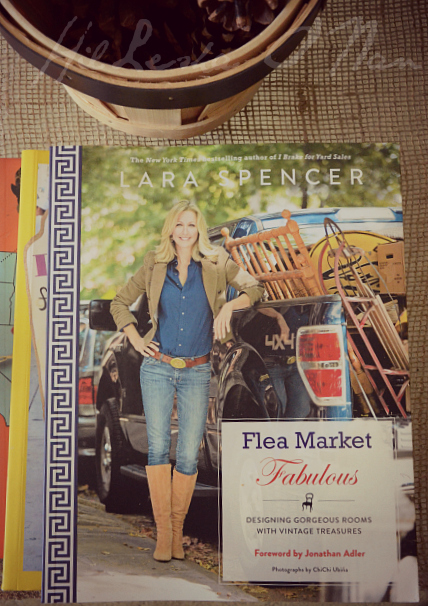 Lara Spencer, co-anchor for ABC's Good Morning America and host of HGTV's Flea Market Flip, shared her invaluable guidance on turning castoffs into heirloom-worthy decor in I Brake for Yard Sales: and Flea Markets, Thrift Shops, Auctions, and the Occasional Dumpster. In Flea Market Fabulous: Designing Gorgeous Rooms with Vintage Treasures , she's back again with her impeccable flea market, secondhand store, and interior decorating ideas. As a fan of her first book, I couldn't help but buy this copy, too!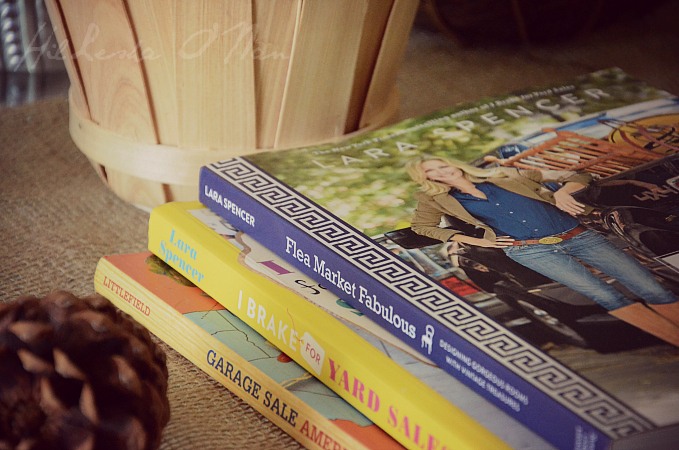 In this book, she decorates nine different rooms, including her 490-square-foot studio in New York City that she uses as an office and an occasional weekend family getaway retreat. She has a way of drawing the reader in, as if you're living vicariously in the lens of the camera that shows how Lara overcomes design dilemmas, such as making a small and asymmetrical room seem larger, taller, and easier to maneuver; repurposing "useless" items, like a 50s vintage television set and gutting out the insides to make into a nostalgic side table that can be used to store electronics! I also loved how she bought a generously sized table that had an English Regency style for just $400 at Black Rock Galleries. The finish wasn't in the best condition, so she went for the wow factor by having a glass shop cut pieces of mirror to place on the top of table and leaves, thus making it a mirror table top. These are just a few of many ideas of how Lara can easily turn something boring and sometimes useless into unforgettable!
The back of the book includes guides for upholstery and refinishing, citing the typical costs for furniture that you'd like to have refinished or upholstered. It also includes several places that you can find used and vintage pieces. Many of them are based in Connecticut, namely Greenwich, which is the premier destination for treasured finds.
This book is perfect for the connoisseurs of flea markets, yard sales, thrifty stores, interior decorating, and DIY alike. Although it may feel tempting to hit every flea market possible after reading this book, but Lara encourages to work with something that you already own. As Jonathan Adler states in the foreword, "Lara makes chic affordable and accessible!"