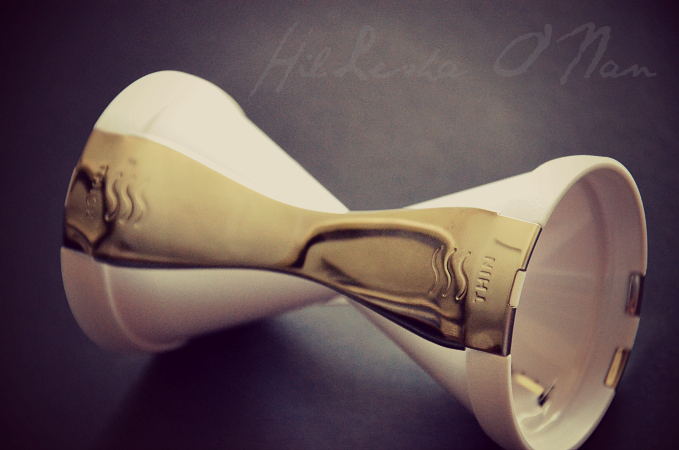 As the classic adage goes: "Take everything with a grain of salt". This is what I normally do when I'm surfing through channels and come across infomercials, as it is mostly hard to decipher what is legitimately good or not. Many of the products are usually over-hyped. Also, the host of fake testimonials don't usually help with its credibility. I probably would have thought the same thing if I had seen an infomercial for the Veggetti Spiral Vegetable Cutter if I hadn't tried it out beforehand. The Veggetti Spiral Vegetable Cutter is legitimately good. It is also inexpensive compared to many of the vegetable spiralizers that I have come across. There's one thing for certain, spaghetti night is not ever going to be the same, as I have replaced its pasta variety (my weakness!) with a healthier and more flavorful alternative: vegetables!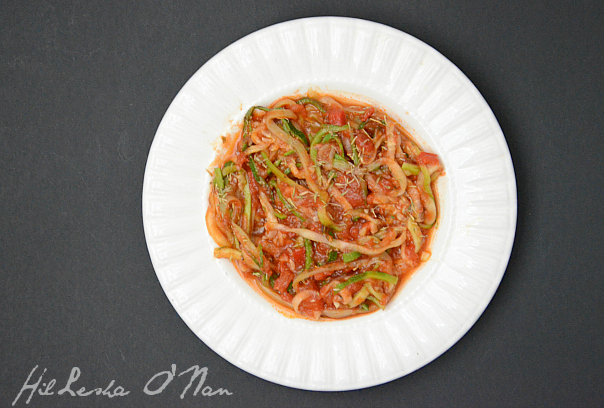 If you regularly use Pinterest much as I do, you're probably already familiar with "zucchetti" or "zoodles" (zucchini noodles). I love, love, love vegetables, so I was naturally curious about trying zoodles, yet didn't have the kitchen tool to make them, namely the vegetable spiralizer. Although tempting at times, I never purchased one since I figured that they weren't easy to use. I was clearly wrong, because it was effortlessly easy to make spaghetti-like noodles with the Veggetti Spiral Vegetable Cutter within minutes! The only downside is that it isn't always easy to clean. You have to be very, very careful, because the blades are very sharp.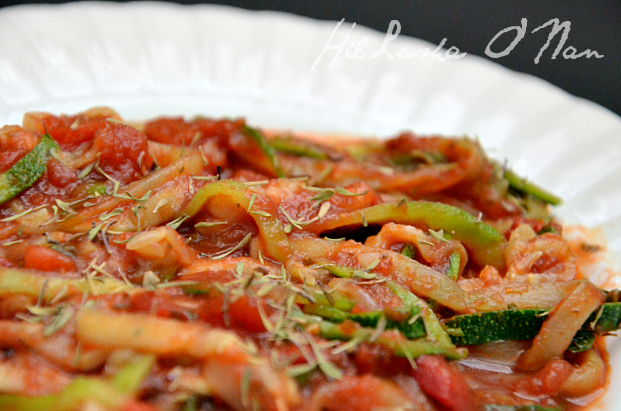 I cooked the zucchetti the same way I would with regular spaghetti, and then adding some of my favorite ingredients: arrabbiata sauce and thyme. The arrabbiata sauce makes spaghetti, or zoodles, in this case, perfectly spicy! Much as I love spaghetti, I believe zoodles taste much, much better. My husband doesn't share my love for healthy eating, especially vegetables. However, I was pleasantly surprised that he liked this dish really well!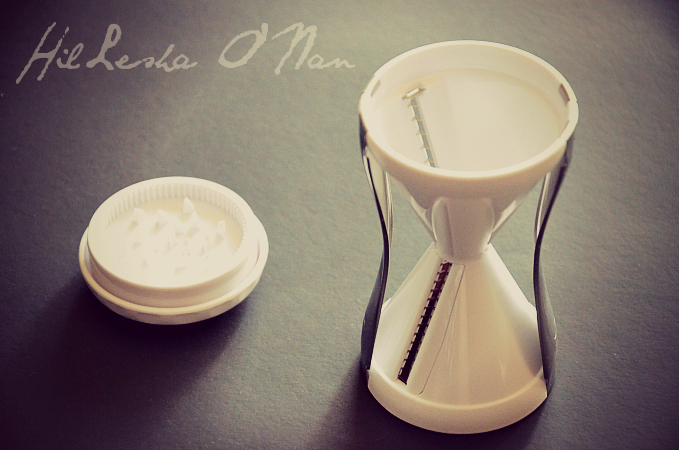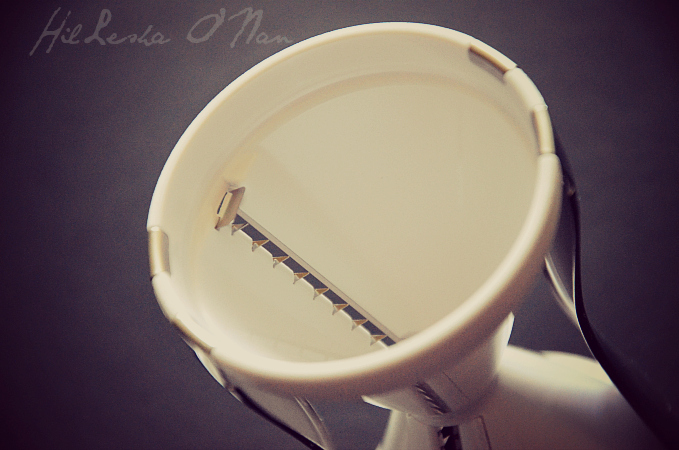 To the Motherhood Giveaway
One winner will receive a Veggetti Spiral Vegetable Cutter and a $25 Visa Gift Card.
The giveaway will conclude on July 31st.