After the long, harsh winter we had, sometimes I have to pinch myself to make sure that I'm not dreaming that it's summer! Just in time for the summer heat, Redbubble, an online marketplace for artists to sell their original designs, is introducing women's scoop shirts and unisex tank tops!
With thousands of unique designs on Redbubble, now you can showcase your individual spirit with artistic tees in flattering cuts. Masterfully crafted by American Apparel from 100% soft jersey cotton and perfectly comfortable in the sun, this new apparel is one more way for artists to promote their original artwork. Redbubble connects artists to consumers all over the world who can buy their authentic artwork on various canvases – from metal prints and posters, to baby onesies and cell phone cases.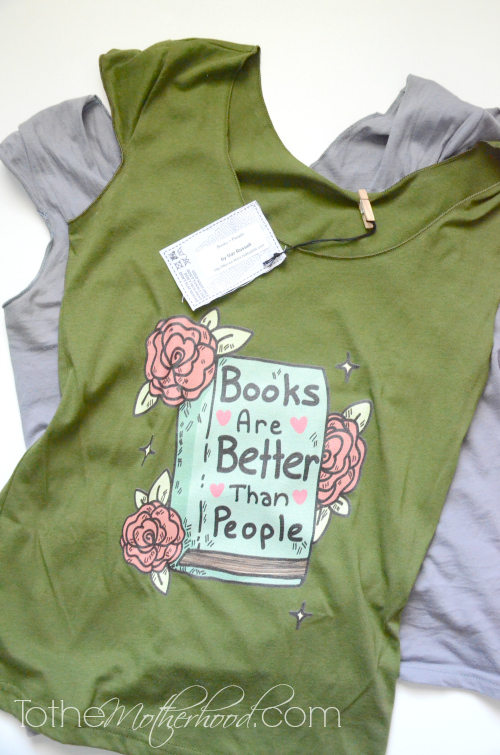 Redbubble is widely known for their uniquely designed tees, but they also offer throw pillows, tote bags, prints, calendars, cards, cases, and stickers. Browsing their web-site was almost a dizzying experience, considering they offer thousands and thousands of designs from over 250,000 artists.
I'm usually not much of a tee person, but it isn't everyday that I come across tees like the Books Are Better Than People (Olive, Scoop Neck; $30.84) and Triceratops by LaLotty (Grey, Scoop Neck; $31.91). I most certainly wouldn't find such originality at places such as Target or Old Navy! These tees are a tad pricier than some tees I have come across, but they're well worth every coin. They're not only fun and quirky, but they also have the perfect cut, fit, and length. The sizing is true to size, thus making a comfortable experience for the wearer. Neither tee runs big, yet they're not super form-fitting – just perfect!
Another good thing about these tees is that they're available in various colors and styles. I opted for the scoop neck style for more of a flattering look, but you can also order these particular designs in other tee styles, such as organic girly fit, unisex tank top, v-neck, t-shirt, baseball 3/4 sleeve, racerback tank, or long sleeve. You can also order a hoodie (zipper or pullover) or sweatshirt that features these designs.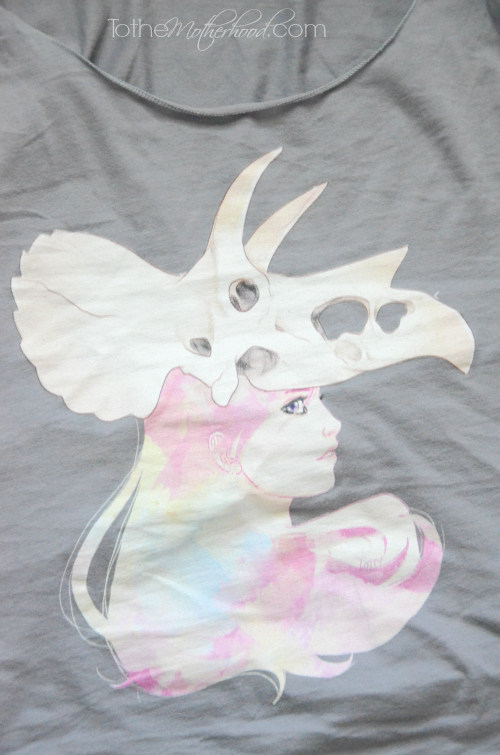 Dinosaurs are more up my son's alley, but I couldn't resist this tee! Featuring a lady donning a dinosaur headdress, this tee is eccentric, yet beautiful and ethereal.
Since my son will be heading back to school the early part of next month, I'll probably be heading to the Kids Clothing Section at Redbubble sometime soon. I adore the Pug Fred Astaire by jimiyo, Music Man by Eric Fan, Just Keep Flying by dooomcat, Child of Apollo by Damien Mason, and WAR & PEACE by Elisha Hale.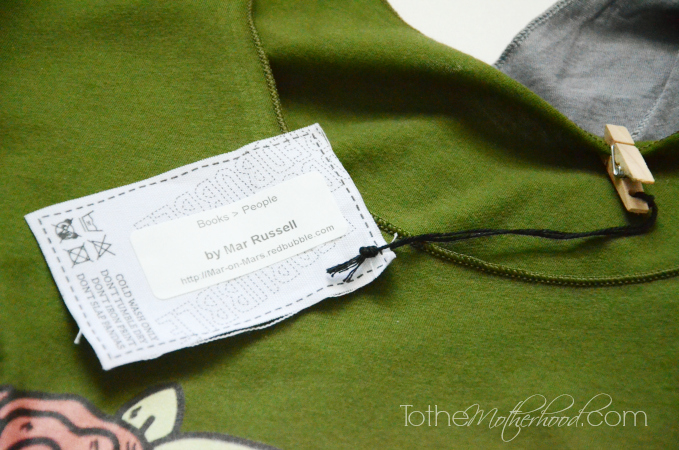 You can connect with Redbubble via Facebook, Twitter, Tumblr, Pinterest, and their blog.