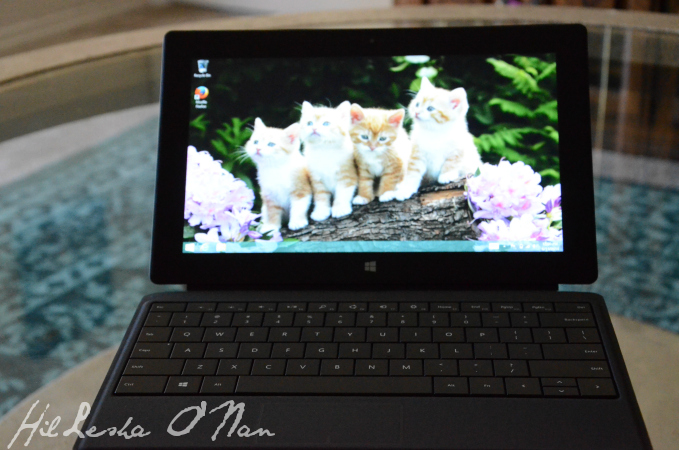 Touted as the tablet that has it all, the Microsoft Surface Pro 2 ($899; 128GB) has the power of a laptop and the portability of a tablet that makes it the ultimate traveling companion. It also easily adheres to the lifestyle of the person who is constantly on-the-go.
Since the Microsoft Surface Pro 2 runs on Windows 8.1, you can be rest assured that you won't be leaving your necessary information, such as documents, pictures, bookmarks, and browser history at home, as you can sync it with your Windows smart phone, or anything that runs on Windows, whether it's your desktop or laptop. This feature alone, has saved me on many occasions!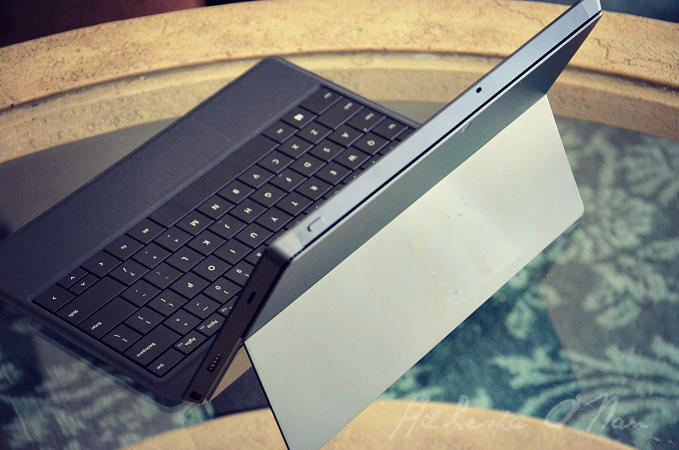 The built-in kickstand, along with the keyboard (sold separately; $129.99), gives the tablet the look and feel of a laptop.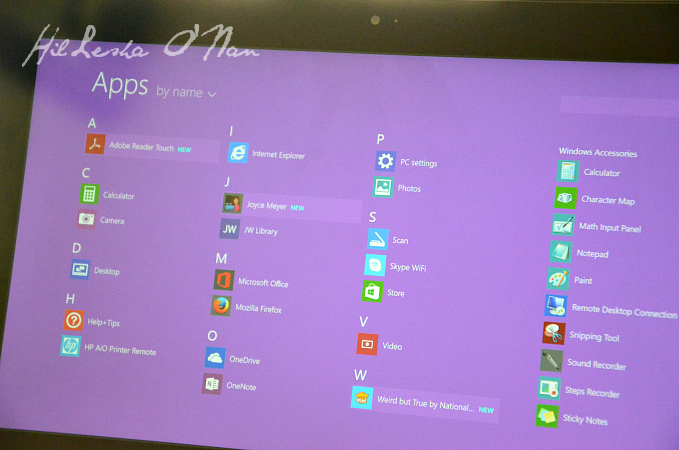 The pre-installed apps, such as the calculator and camera, always comes in handy. However, you can easily install other apps that suit your lifestyle, which can be found within the Windows "Store" app.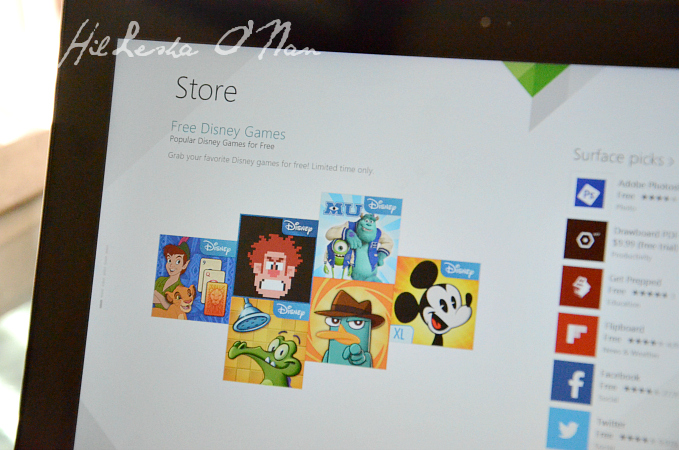 Of course, there are some apps that come at a price. However, that's not the case for all of the apps. There are several Disney games (Disney Solitaire, Maleficent Free Fall, Frozen Free Fall, Hidden Worlds, and Where's My Water?) that are completely free!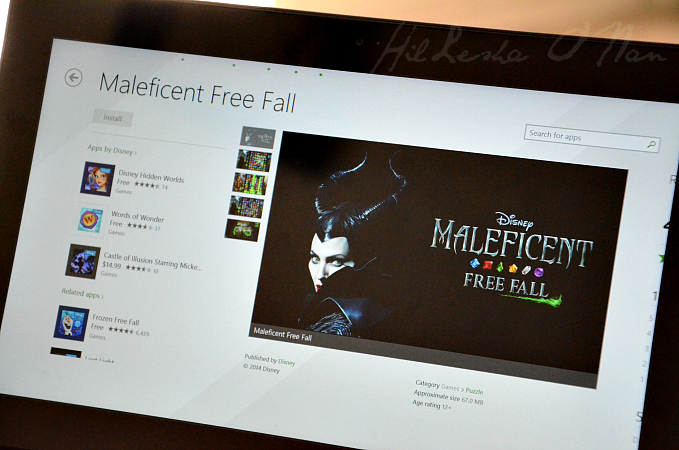 Out of all of the gaming apps, the Maleficent Free Fall is my absolutely favorite! I quickly fell in love with this game about a couple months ago when I got my new Android smartphone. Therefore, I was pleasantly surprised and delighted when I saw that it was listed as one of the free games in the Windows Store. It's the perfect game to nix boredom when traveling, whether you're waiting at the airport, on plane, or in the car. It's sort of like Bejeweled, but with a twist!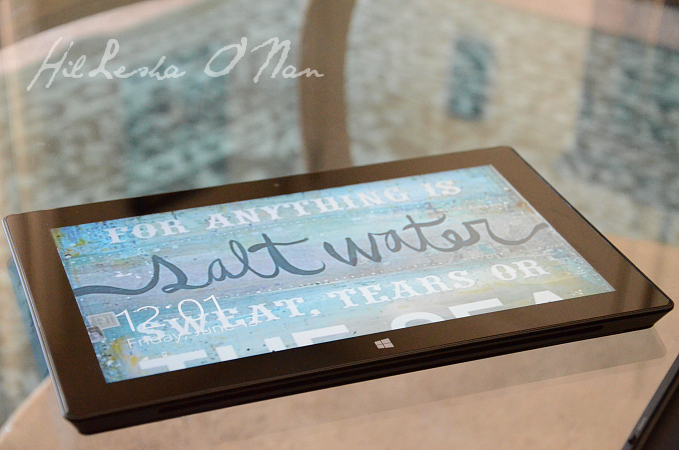 The sheer beauty of the Microsoft Surface Pro 2 is that I can convert my "miniature laptop" back into a tablet by removing the keyboard in a snap.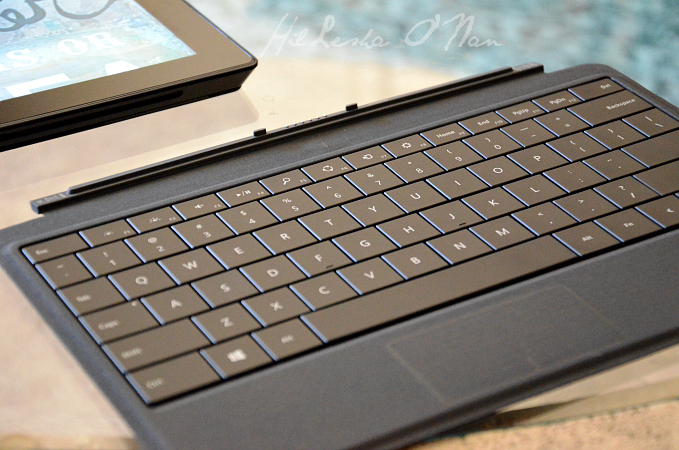 Some may feel like the Click-In Keyboard isn't a necessity since the tablet has an on-screen "keyboard", but the Click-In Keyboards are more than just keyboards. They act as Surface Covers, protecting your tablet once you're finished with it. The Keyboards/Surface Covers are thin, lightweight, and come in vibrant, bold hues (Magenta, Cyan, Purple, or Charcoal) to fit your style personality.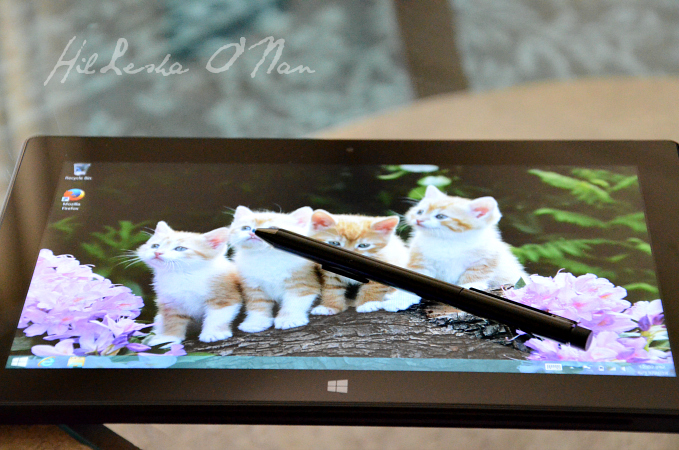 The Microsoft Surface Pro 2 comes with a stylus pen that you can use with applications, such as OneNote, to take notes or draw. You can also use it for PDFs, PowerPoint presentations, and documents just like you would on paper.
This tablet has so many wonderful features! A couple years ago, I bought a Lenovo laptop that I use primarily for work. However, there are things about this tablet that gives my laptop a run for its money! Cliché, as it may sound, but the sound quality and images are so crisp and clear that the experience of seeing it up close and in person conveys a phenomenality that is indescribable.
Purchasing the Surface Pro 2 boasts two noteworthy perks: 200GB of OneDrive storage for 2 years and free voice calling to land lines in over 60 countries and Skype WiFi for 1 year.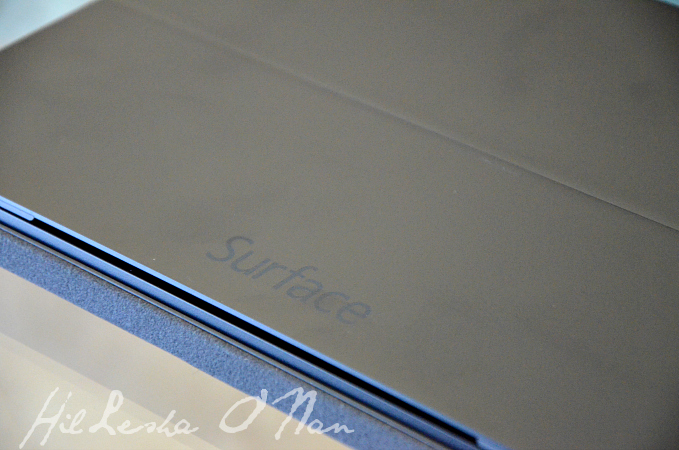 Quick Features
– 10.6″ widescreen with 1920 x 1080 resolution
– Microsoft Windows 8.1 Pro operating system
– 128GB internal storage capacity plus microSD slot
– Dual-core processor
– Supports the full Microsoft Office experience
– Dual cameras for photos and face-to-face chat
– Powerful connectivity with USB 3.0
– Sync contacts, music, videos and more
– Draw and write directly on the screen
#spon: I'm required to disclose a relationship between our site and Intel. This could include Intel providing us with content, product, access or other forms of payment.