For over 30 years, JD has been supplying the UK with top notch trainers from the best of the best brands. Some of these brands include Lacoste, Fred Perry, Nike, The Duffer of St. George, Reebok, Carbrini, Timberland, Puma, adidas Originals, Gio Goi. Now, they're venturing out by delivering to over 203 countries, including the United States! JD offers hundreds of trainers for adults and children. It doesn't come as a surprise why they're touted as the King of Trainers. Not only they offer hundreds of trainers, but they also have a vast selection of apparel that includes hoodies, t-shirts, polo shirts, jackets, shorts, and track pants!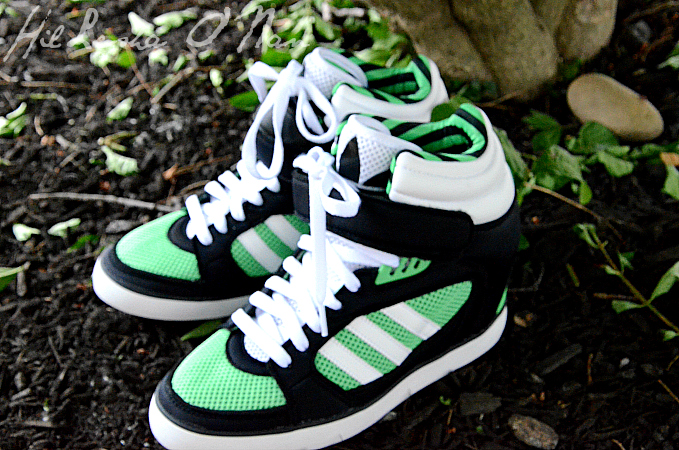 Contrary to disbelief, it doesn't seem like wedge sneakers are heading out the door anytime soon. The adidas Originals Amberlight Wedge Sneakers Up are sporty and comfortable, yet stylish and feminine.
I'll admit that I thought wedge sneakers were heinous when they were introduced a few years ago, at the heart palpitation inducing price of $700 by Parisian designer Isabel Marant. I have slowly but surely grown to love wedge sneakers, even if some fashion critics are boldly stating that wedge sneakers are now out. Even though I pay attention to trends, I still like to have my own sense of style!
The adidas Originals Amberlight Wedge Sneakers are the epitome of downtown casual chic. They're cool and comfortable as wearing comfortably worn out Chuck Taylors, with the sassiness of heels. They feature the iconic 3 stripe branding on the sides, with a Trefoil branding on the tongue and heel. They also feature a padded ankle collar and ankle strap over the laces.