This post is financially supported by Global Influence.
I have had my fair share of skin woes since I was a pre-teen. I never know what to expect with sensitive combination skin. Some days my skin is practically flawless, and other days I'm literally faced with myriad of skin issues: oiliness, breakouts, or extreme dryness and redness. Over the years, through trial and error, I have learned the less ingredients I apply on my skin, the better. Thus, that's why I thrive on keeping my skin care regimen simplistic as possible.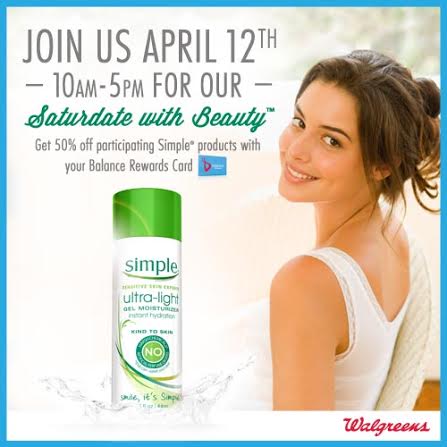 If you experience skin sensitive like myself, you might want to clear your calendar on Saturday, April 12th, 2014 for the beautifying Walgreens Saturdate event during the hours of 10 AM – 5 PM. You'll have the chance to sample two new beauty products: the Simple® 24-hour Nourishing Cream and Simple® Ultra Light Gel Moisturizer. This simple skincare brand is not only ideal for sensitive skin, but their products are free of parabens, harsh irritants, dyes, and artificial fragrances. It is true to its name: simple!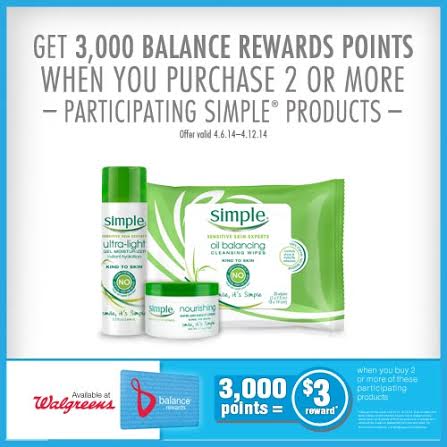 Between now and April 12th, you'll also receive 3,000 Balance Reward Points by purchasing any 2 or more qualifying Simple® products.
Also, @ResourcefulMom is hosting a #SimpleSaturdate Walgreens Twitter party on Thursday, April 10 at 8 PM ET. Click here to RSVP!