Precious Little Things is an online store based in New York City. Each item is hand-picked by the founder who strives on finding one-of-a-kind items from environmental friendly, independent designers from Scandinavia. Her online store is a bountiful and eclectic mixture of vintage finds, wall art, pretend play, pillows, and anything that inspires the founder and her daughter.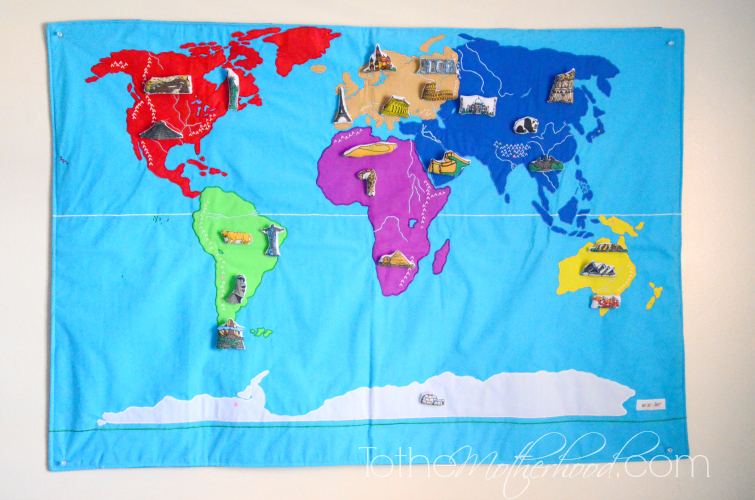 For the past few months, my son has been learning about the states and their capitals. It will be before long that he will be learning about other continents and their countries. The World Map by Oskar & Ellen ($90) was exactly what he needed to get an early start. It is a versatile, colorful, and well illustrated felt map that is stimulating, engaging, and educational.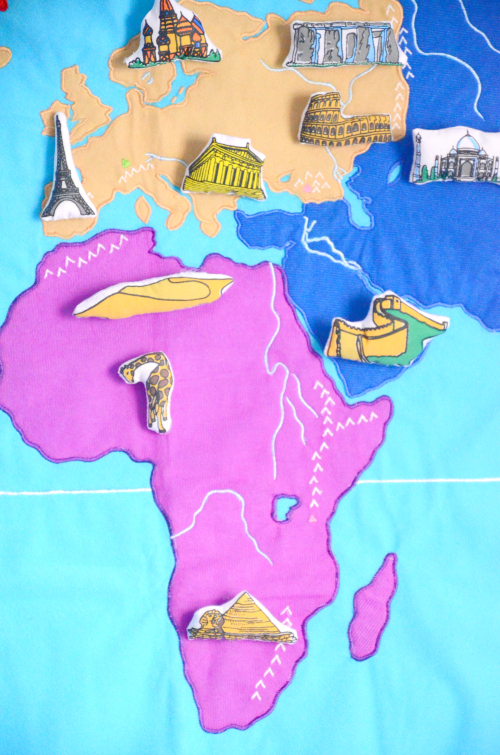 It also features over 50 embroidered details that make this map truly one-of-a-kind. I like that it not only exposes my son to geography, citizens (i.e. Japanese, African, Tyrolean, Peruvian, Mexican, etc.), buildings, landmarks, and sights (i.e. Japanese, African, Tyrolean, Peruvian, Mexican, etc.), buildings, landmarks, and sights (i.e. The Archaeological Site of Petra, Jordan; The Pyramids in Chichen Itza, Taj Mahal, India; The Sydney Opera House, etc.); and animals, but it is something that he enjoys while learning on the way. It's something that both children and adults can enjoy alike.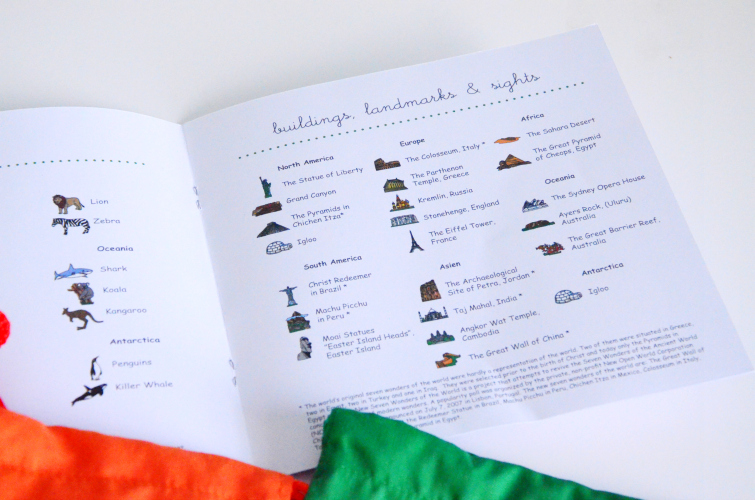 The added bonus is that this map comes with a small, simple, and easy to read booklet that will help your child identify the geographical locations easier, such as the continents, the world's longest rivers, the world's largest lakes, other rivers, other lakes, mountain ranges, and the seven summits. The illustrations depict where the animals, buildings, landmarks, sights, and citizens can primarily be found in each region of the world. In additional to the geography aspect of this map, you can buy three additional felt sets to place on the map – Citizens, Landmarks, and Animals to bring the illustrations to life. Each set is sold separately at the price of $15.
This map makes the perfect addition for a child's playroom or bedroom, as well as a teacher's classroom.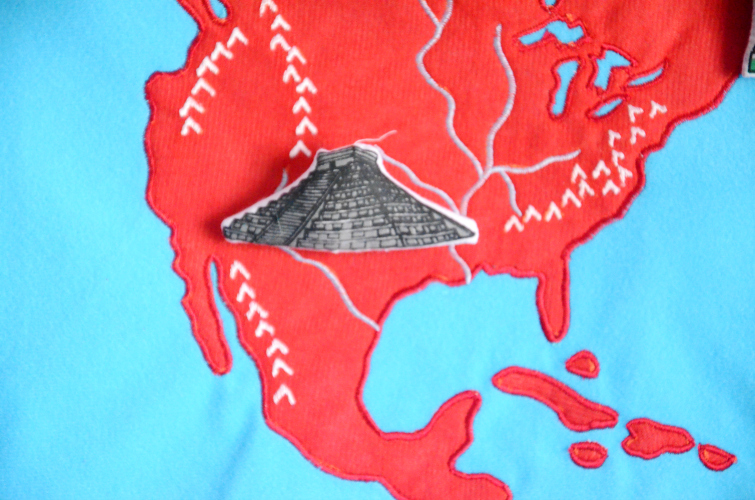 Material: 35% cotton and 65% polyester padded soft fabric
Size: 46 x 31.5 inches (117 x 79cm)
Washing Instructions: Hand wash cold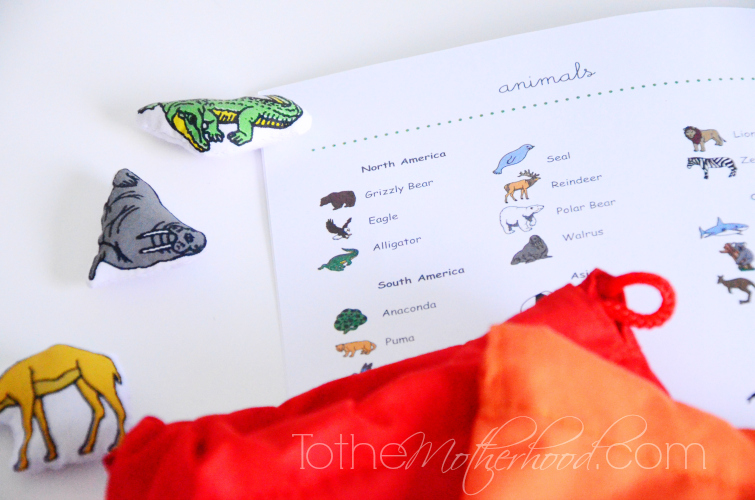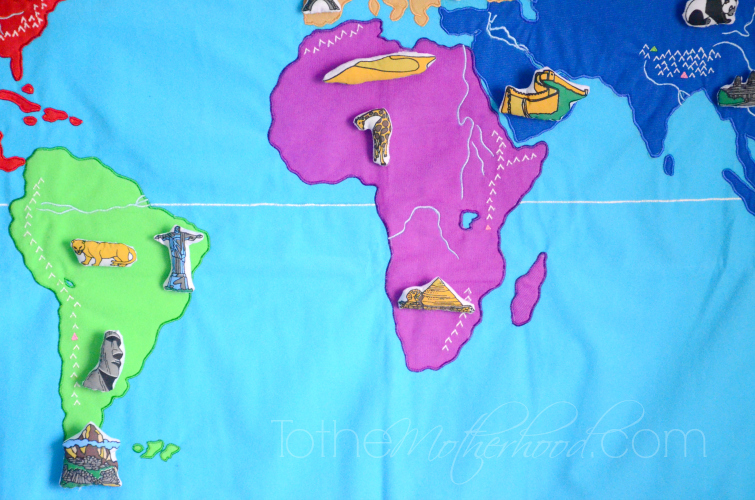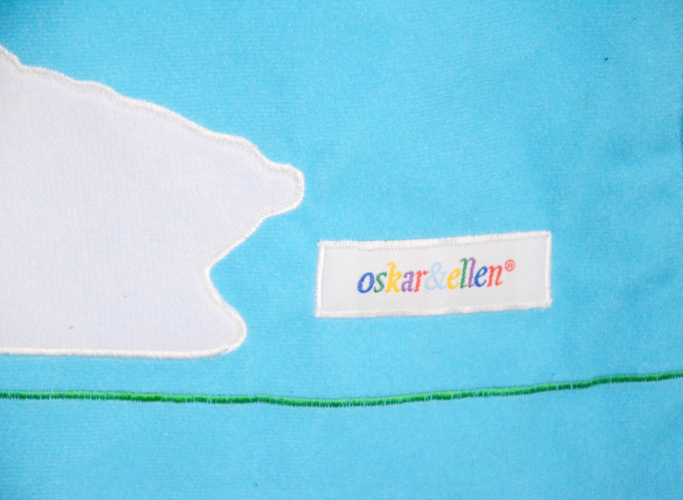 Connect with Precious Little Things
Facebook | Instagram | Pinterest