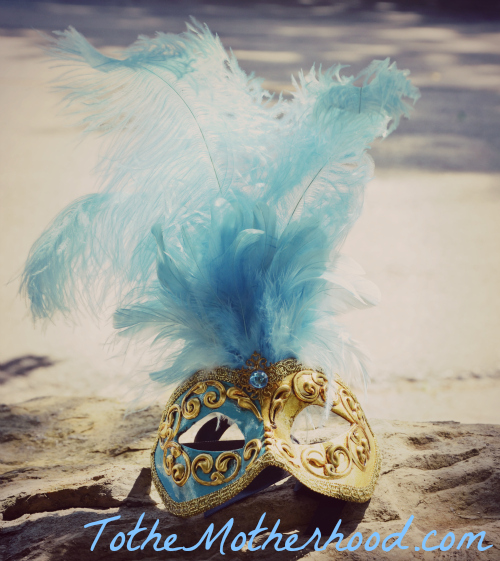 Masquerade balls evoke a sense of mystery, sensuality, and romanticism in a beautiful and sophisticated manner. They originated in Italy in the 16th century, namely Venice, where the Venetian Carnevale (Carnival of Venice) took place. Masquerade masks were donned by men and women to conceal their persona without being judged while they danced or flirt with whomever. Columbine masks, such as the Piume Mezza SkyBlue ($39; shown in the pictures above and below), were mostly decorated with feathers, crystals, silver, gold, and held by a stick or ribbon. It was popularized by an Italian actress that played in "Commedia Dell'arte" in which she had to wear a mask. The columbine mask suited her perfectly since she didn't want to completely hide her features.
The Columbine Piume Mezza SkyBlue Venetian Masquerade Mask is beautifully handcrafted and intricately detailed, featuring half-gold and half-sky blue, gold trim, embellishments, a large crystal, and central plumage. This mask was handmade in Italy and is accompanied by a certificate of authenticity.
Vivo Masks offers an extensive collection of handmade Venetian masks for men and women. They're perfect for upscale seasonal festivities, such as Halloween, Mardi Gras, and New Years. They also add a unique touch to high school dances, especially prom.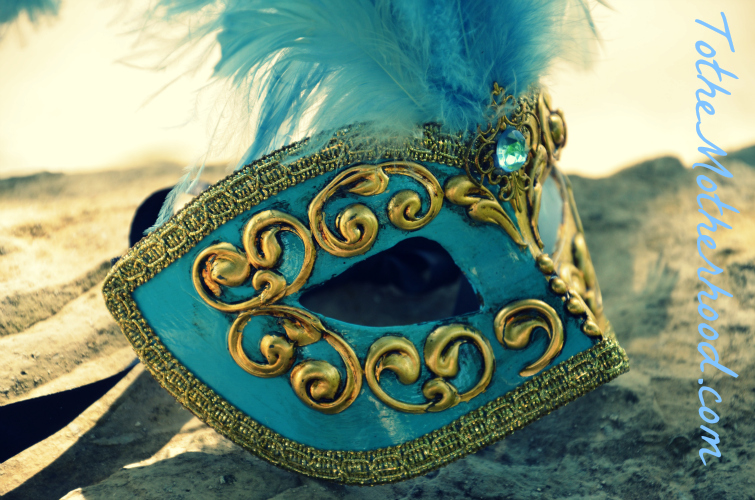 This post is sponsored by Vivo Masks.