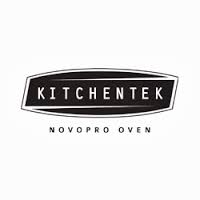 As a full-time working mother, I get caught up easily in a whirlwind of activities. There are times that I can't muster up the energy to cook dinner, because I'm often worn out and tired by the end of the day. Unfortunately, sometimes I have no choice but to put something in the microwave and call it a meal. Time is of the essence, thus I always look for ways to simplify my wonderfully chaotic schedule. Simplicity is the key to a well-balanced life, and true happiness, and since this is what I started aiming for earlier this year, I was honored to be given the opportunity to give the Wolfgang Puck NovoPro Pressure Oven ($299.95) a whirl.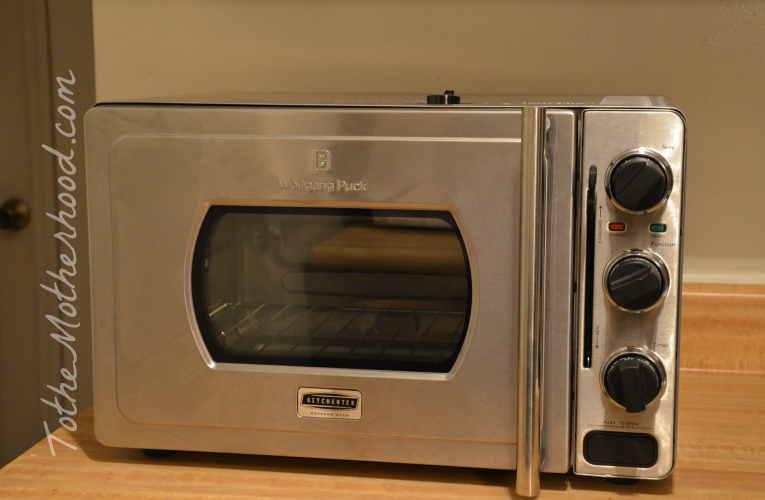 The Wolfgang Puck NovoPro Pressure Oven is a countertop oven that is a first of its kind, using breakthrough cooking technology that enables you to roast, broil, toast, bake, and re-heat flavorful meals in a fraction of the time. It can easily replace your microwave, oven, and toaster. Featuring two different cooking modes, you can either cook your food in the pressure or standard mode. Either way, it doesn't sacrifice the quality (flavor, moisture, and nutrients) of the food in the process. The oven is purposely prepared to heighten your experience with the baking/broil rack, drip/baking pan, crumb tray, rotisserie rod with screws & tines, rotisserie removal tool, and baking rack/drip pan removal tool that is all included.
Although most of us know that Thanksgiving is intended to be a joyous occasion to take the time to count our blessings amongst family and friends, it is also one of the most stressful holidays. With the Wolfgang Puck NovoPro Pressure Oven, you can easily reduce the stress that cooking can bring during this joyous, yet sometimes chaotic holiday. An 11-13 lbs. unstuffed turkey would typically take 4 hours to cook in a regular oven, yet the Wolfgang Puck Pressure Oven's pressure mode would dramatically slash that time by cooking it in under an hour.
The heat is consistently in contact with the food for perfect, even browning and caramelization. Steaks and ribs are finished in 60% of the time. Poultry cooks in a third of the time or less. Before carving your roast, you can roast tender vegetables. Baked goods rise perfectly and cook more efficiently in this pressure oven.
Conversion Chart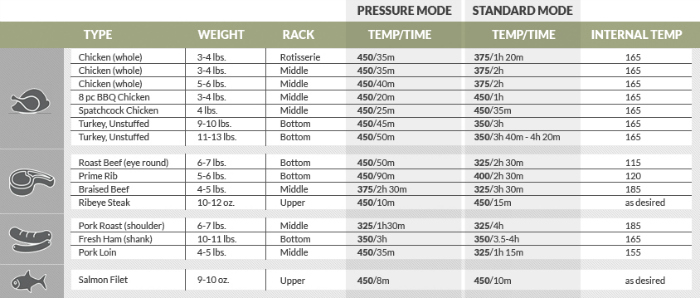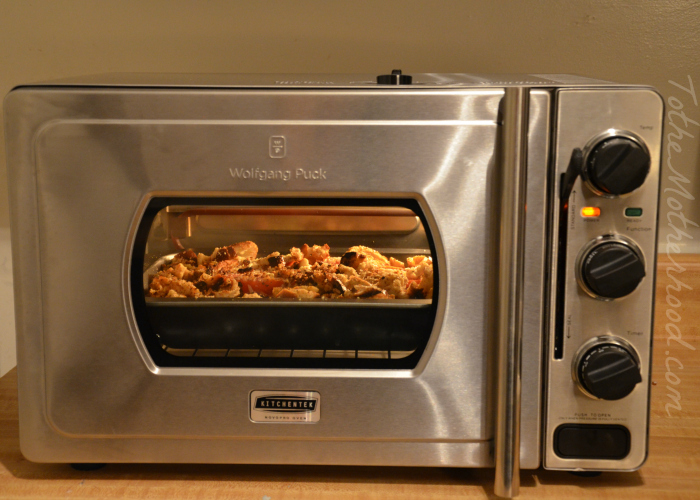 Having no experience with a pressure cooker, or a pressure oven for that matter, I couldn't help but be a little apprehensive about using it beforehand. My mind was put at ease once I read the instructions and followed the necessary procedures, such as giving this countertop pressure oven a trial run before usage. You do this by removing all of the accessories from the oven, closing the door, putting the vent release valve in the vent position, positioning the sealing lever into standard position, cranking up the temperature as far it will go (450°), and setting the timer to 30 minutes for each interval. It takes an hour, but it's important to do, nonetheless, because this eliminates any protective substance on the heating surfaces. It's normal and expected if the oven emits an odor or smoke. For me, it did both, but the smoke gradually subsided within the first 15-20 minutes.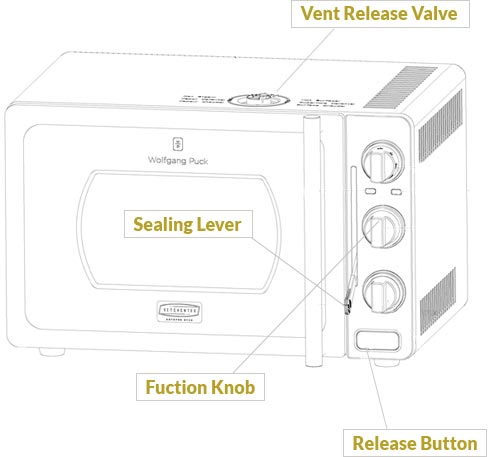 Once that was done, I decided to bake a Tomato Zucchini Casserole after I had bought zucchini and tomatoes on a whim at a local farm. This simple, yet easy casserole was tantalizing to the palate. I was pleasantly surprised that it baked evenly and perfectly in the pressure oven for 25 minutes, opposed to the time it would have baked in a regular oven. Needless to say, I'm looking forward to giving the regular oven a much needed break, and cooking more meals in this oven. I would like to try some of Wolfgang Puck's recipes sometime, such as the Vegetarian Butternut Squash and Pasta Casserole or Broccoli and Cheese Casserole – I've been on a casserole kick lately!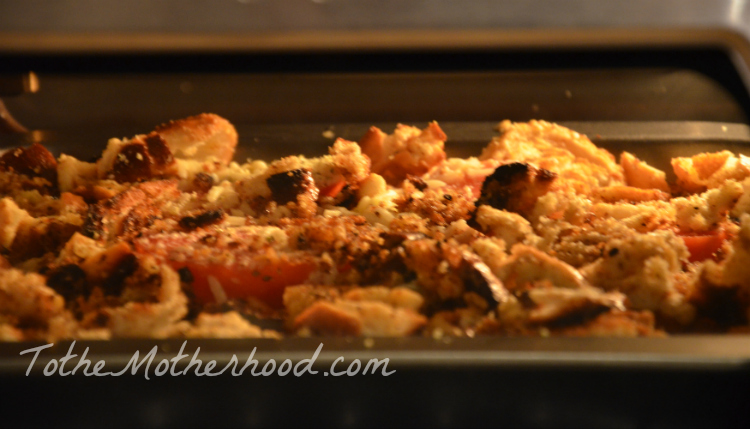 When we brought the countertop oven to my catering kitchen, my chefs were dubious at first.'There's no way it cooks a chicken in one third of the time,' they said. Moist, brown, juicy and flavor infused. By the end of the day, everyone was asking how they could get one. – Wolfgang Puck
The Bells & Whistles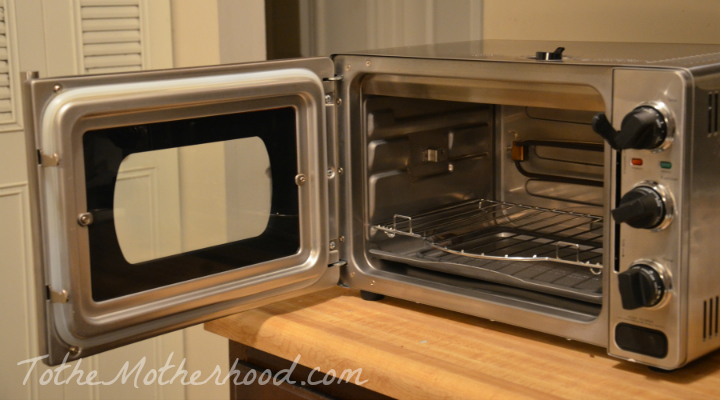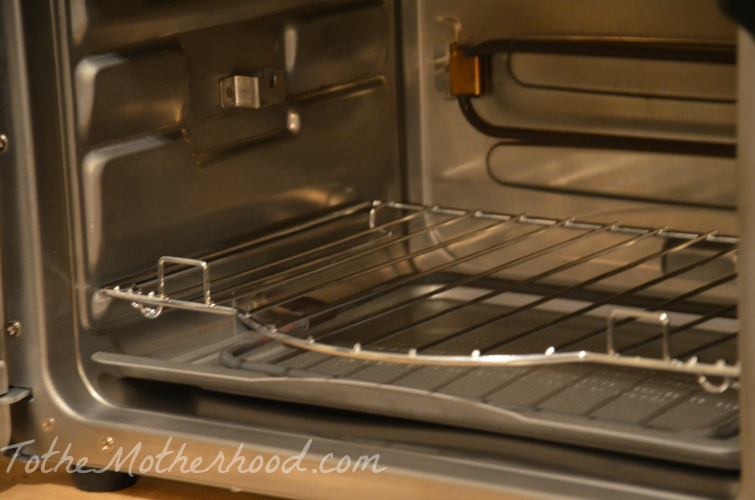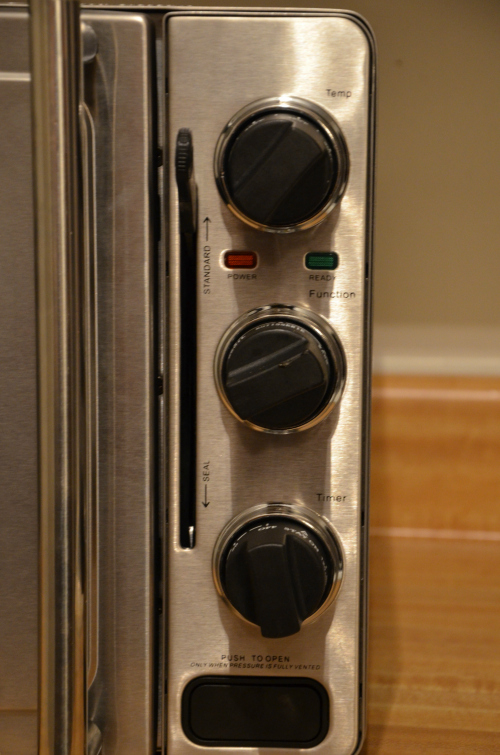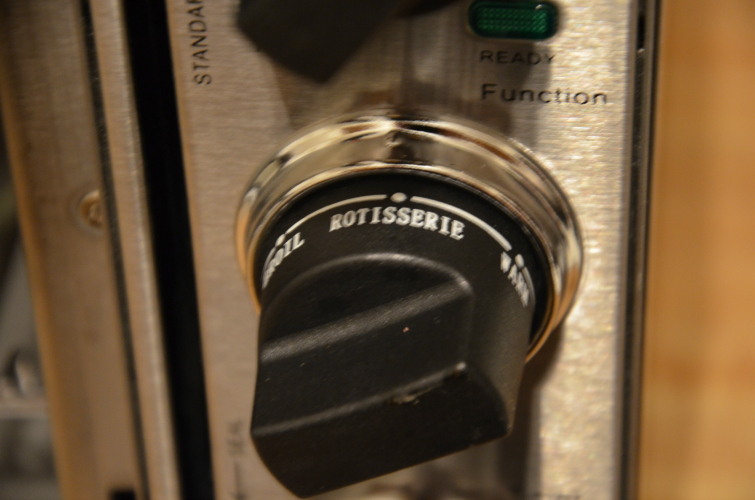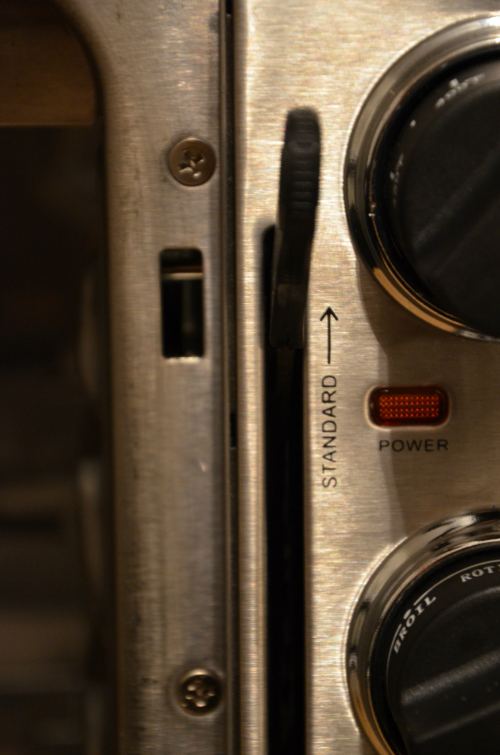 Stay Connected: Pinterest | Google+ | Facebook | Twitter | YouTube
Disclosure: The item(s) in this review was provided to the reviewer for keeps and the purpose of writing a review. This in no way affects the quality of the review provided. No monetary exchange occurred in exchange for the writing of the review. The views expressed in this review are strictly that of the reviewer. All reviews provided here are the work of the reviewer and remain completely unbiased.