The smell of Pasteline's solid perfume sticks are aromatically soothing. Each tube dons a whimsical and imaginative design. Melissa Smith creates wholesome, vegan, and phthalate-free perfume that tells a fanciful story. Not only these fragrances are not made with animal ingredients or by products, but animal lovers can rejoice in the fact that Pasteline doesn't test their products on animals.
The name Pasteline (pronounced "pastil-ene") and its light, subtle fragrances were inspired by soft, creamy pastel colors, while its wax-based perfume stick is reminiscent of an artist's oil pastel. Each fragrance utilizes an intoxicating, yet beautiful scent derived from the botanical world.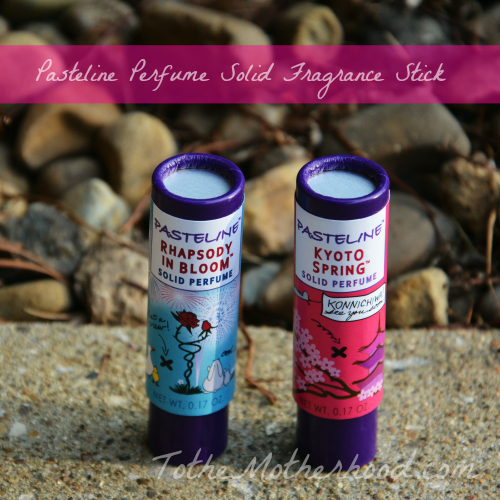 After triggering a host of allergic reactions, I bid my farewells to synthetic fragrances ages ago, and I barely glanced back. I'm adamant about wearing scents that are made with pure, authentic ingredients that don't have any chemicals lurking beneath the surfaces. From the whimsical illustrations beautifully adorned on each tube to the feminine, romantic scents, I'm quite smitten with Pasteline's essential oil based scents. I have been alternating between their Rhapsody in Bloom to the Kyoto Spring for the last few weeks.
Donning notes of Green Pear, Red Apple, Juicy Pineapple, Cherry Blossom, Wild Violet, Freesia, Water Lily, Velvet Woods, Musk, and Sweet Tonka; Kyoto Spring's smell is reminiscent of fresh, clean laundry on a beautiful spring morning. The smell is the perfect way to start the day, as it gives me an instant jolt of happy effervescence. Between the two fragrances, this one is my favorite, but I also appreciate Rhapsody in Bloom's playful, flowery scent, which entails notes of Green Tea, Citrus Lemon, Minty Ylang-Ylang, Jasmine, Rose, Sage, Clove, Sandalwood, and Orange Flower.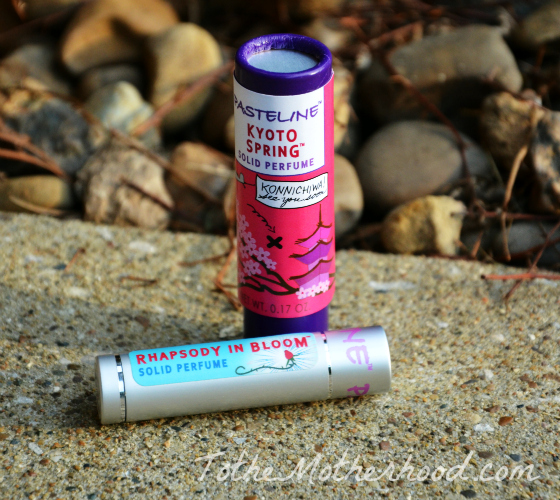 The Pasteline collection comes in six fragrances: San Clemente Sun, Heart of Amber, Rhapsody in Bloom, Sun Ripe, Kyoto Spring, and Spun Sugar.
I received one or more of the products mentioned above for free using Tomoson.com. Regardless, I only recommend products or services I use personally and believe will be good for my readers.