Reyna didn't mean to become friends with Olive Barton . . . .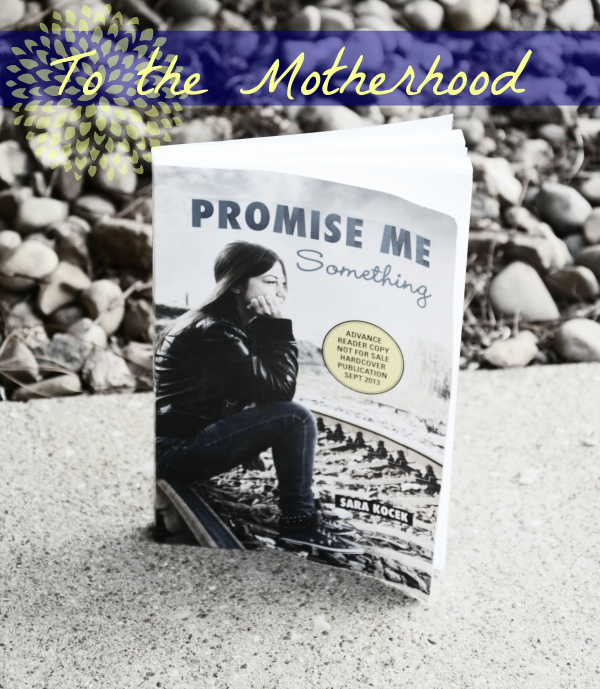 But when Olive kept talking after the lunch bell, Reyna didn't say no, and she didn't stop Olive when she followed her into the parking lot after school either. Tough as nails and unapologetically honest, Olive is the most hated girl in class, but there is something about her that Reyna can't help but like.

But when Reyna learns Olive's secret, she must decide whether it's better to be good friends with an outcast or fake friends with the popular girls… before she loses Olive forever.
In the beginning of Promise Me Something, Olive Barton is shy, mousy, and doesn't have any friends until she meets Reyna Fey. Reyna finds Olive to be odd and and off-putting with her bluntness, yet she can't help but be drawn to her quirkiness that no one else appreciates. Little does she know that Olive is withholding a secret that can possibly ruin their friendship.
One can easily forget that this is a book, because Kocek has a way of bringing the characters to life. It's seldom when I can't put a book down until I get to the last page. This raw and poignant book touches base on common issues surrounding teens, such as bullying, homophobia, and suicide. Although it's classified as an Young Adult novel for ages 13 and up, the storyline is controversial at times and requires a mature reader with an open mind.
Sara Kocek knew she was destined to write fiction when she unearthed her childhood diary and discovered it was full of details that never happened. A graduate of Yale University, she holds an MFA in Creative Writing from New York University and lives in Austin, Texas with her husband and daughter. PROMISE ME SOMETHING (Albert Whitman & Co., 2013) is her debut novel.