This article is financially supported by The Style Network.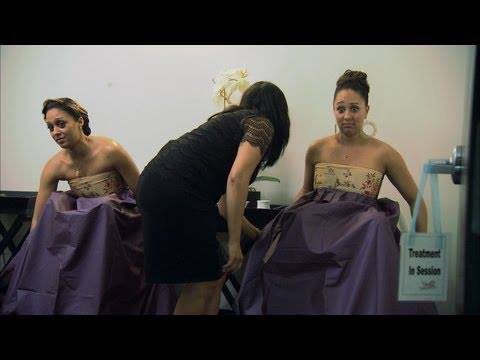 I tuned into Tia & Tamera's Season Premiere of their show on Style Network. As someone who has never watched their show and that doesn't get into reality television, I found it to be refreshingly funny, down-to-earth, and fashionably inspiring!
The most memorable part of the first episode was when they got a v-steam ($50 for 30 Minutes and $180 for a Series of 6), a spa treatment for the lady bits, at the Tikkun Holistic Spa in Santa Monica, California. This spa also gives the "Vampire Facelift" ($1,500), the controversial platelet-rich plasma treatment that Kim Kardashian received during "Kim and Kourtney Take Miami."
Apparently, vaginal steam treatments has been practiced for centuries. Unconventional and "out there" as it may sound, it has a wealth benefits and can correct a mirage of ailments, such as infertility, bladder infections, kidney issues, uterine fibroids, scarring from C-sections, hysterectomies, just to name a few…..
I'm always for natural and alternative treatments, but I'm unsure about this. What are your thoughts?
Since mothers need a little pampering every now and then, they're giving one winner a $2,000 shopping spree of their dream with their best friend. You can spend it on a v-steam treatment if you're feeling bold. You can spend it however you wish, though – a spa treatment, whisk off to a tropical island, go shopping, pay off bills – the options are endless! Use the prize to show your "&" how much they really mean to you!
This article is financially supported by The Style Network.