I buy Organic India Original Tulsi Tea at The Fresh Market on a regular basis. Therefore, I'm not really a stranger to this brand. Yet, I was pleasantly surprised to find out that they make more than just tea, as they have an extensive and affordable line of organic supplements as well! Personally, I try to steer clear from allopathic treatments much as I can since I've found most alternative methods to work for me better, so I wouldn't mind trying out their Breathe Free Formula ($17.99), Skin Renew ($18.99), Trikatu ($15.99), and Organic Moringa Capsules ($16.80).
Organic India's herbs and Ayurvedic medicine are ethically wildcrafted herbs and formulated to support your pure, natural health. Organic India USA is also a proud member of the American Herbal Products Association.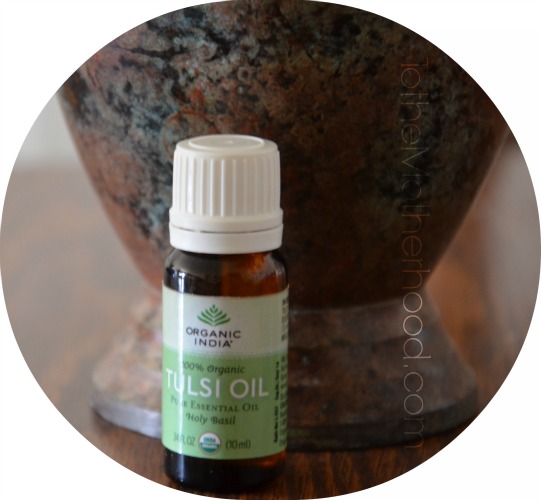 We're deep into summer, the mosquitoes are out, and they're relentless as ever! According to the news, they're at their worst because of the late spring in some areas. I was recently introduced to Organic India's Tulsi-Holy Basil Essential Oil ($15.99). Tulsi-Holy Basil Essential oil acts as a safe, natural mosquito repellent, but this powerful aromatic herb is also beneficial for other things.
It also promotes a healthy inflammatory response when diffused, it purifies and cleanses the air; aids circulation, aids skin health and enhances the complexion when diffused, it supports the respiratory, nervous and digestive systems, protects the body from environmental toxins; kills airborne challenges such as bacteria, molds and viruses; and it reduces stress and the symptoms of anxiety disorders (i.e. panic disorder, general anxiety disorder, and social anxiety disorder) without having a sedative effect, unlike other herbs such as Passionflower, Skullcap, and Valerian Root.
As someone who has severe sinus issues, to a point of considering surgery, I consider this product as a breath of fresh air. Not only it helps me breathe better, but I've noticed that this immediately works whenever I'm feeling stressed and overwhelmed.
Disclosure: The product(s) in this review was provided to the reviewer for keeps and the purpose of writing a review. This in no way affects the quality of the review provided. No monetary exchange occurred in exchange for the writing of the review. The views expressed in this review are strictly that of the reviewer. All reviews provided here are the work of the reviewer and remain completely unbiased.