If 2013 attendance trends follow last year's, more than 49.8 million students will attend public elementary and secondary schools, and 21.6 million students are expected to attend American colleges and universities. Studies show that shopping is already underway, clothing and shoes make up the bulk of parents' budgets for Back-to-School, and the season can stress parents out.
• More than 20% of parents start shopping for back-to-school in July, 32 % wait until August and 6% typically wait until school begins (September or after).
• Roughly 35% plan to spend the majority of their budgets on clothes, and 15% think at least 30% of their budget will be spent on shoes.
• The average person with children in grades K-12 will spend $129.20 on shoes.
• More than 70% of back-to-college shoppers will buy new shoes, spending an average of $75.81.
• Roughly 65% of back-to-school shoppers find some aspects of the transition to school stressful, including extra spending, preparing and getting necessary items in time.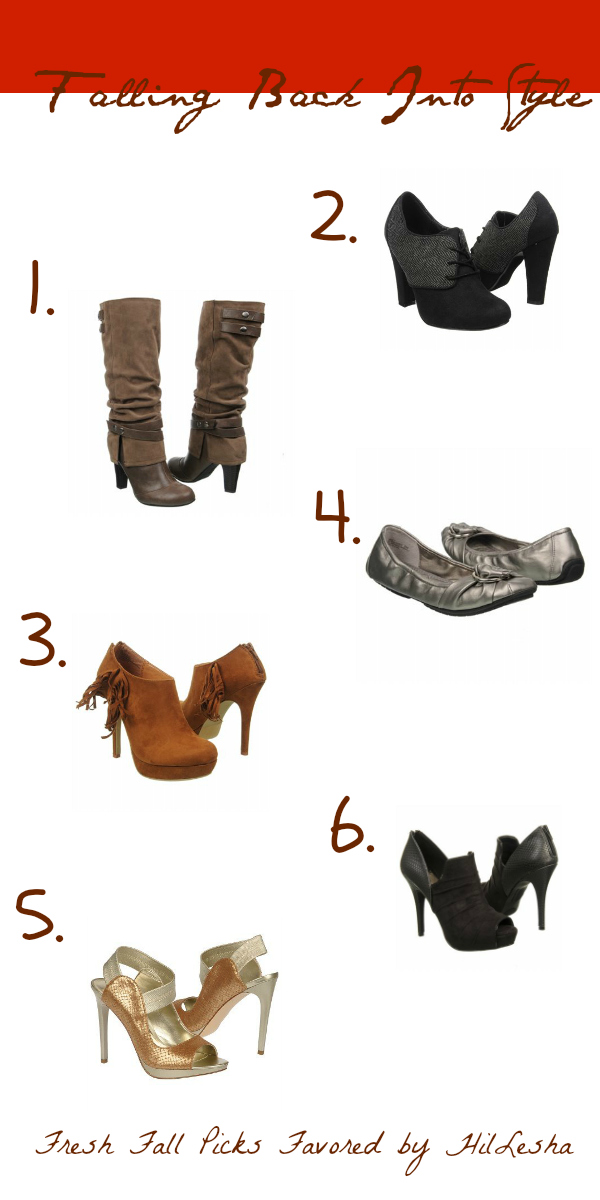 1. FERGALICIOUS "Cassidy" Boots, Was $99.99 Now $50 | 2. XOXO "Jasmine" Boots, Was $49.99 Now $31.99 | 3. XOXO "Ivie" Booties, Was $59.99 Now $20 | 4. Me Too "Space" Ballet Style Flats, Was $69.99 Now $25 | 5. CARLOS BY CARLOS SANTANA "Halo" Pumps, Was $88.99 Now $71.19 | 6. FERGALICIOUS "ERRAND" Boots, Was $59.99 Now $30
To make the season a little easier for busy parents and shoe lovers, Famous Footwear is providing the tips below on the latest trends that are budget friendly for families and cost-conscious shoppers:
• Neon is on trend.
• Canvas shoes continue to make the grade.
• Lace-up boots are the must-have for the stylish teen this fall.
• Flats are always a favorite for comfort and versatility, and this fall metallics are still hot.
• School shoes for uniforms will remain a staple for many kids.
• So will backpacks and string bags.
Prize(s): One winner will receive a $50 Famous Footwear Gift Card.
The contest will conclude on July 30th.