SophiasStyle.com was founded in 2006 by owners Jake and Belinda North after their first daughter, Sophia, was born. Belinda was inspired by her little girls' sense of style, and quickly discovered that there just weren't any online stores that could provide the perfect, boutique style clothing she and Sophia loved. Thus, the Norths decided to start their own online children's clothing boutique!

Initially popular for our enormous selection of personalized birthday dresses, flower girl dresses and pageant dresses, Sophia's Style Boutique has grown rapidly into the best one-stop shop for all kinds of fun, whimsical girls clothing, boys clothing, baby clothes, and now maternity clothing as well! You can find children's designer clothes, shoes and hair accessories at affordable prices, perfect for the family that wants to look great without spending a fortune.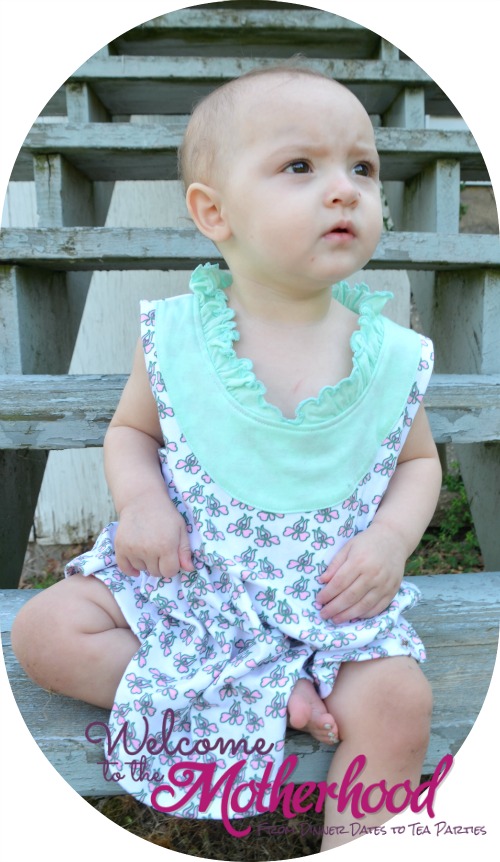 It's almost hard to believe how fast time has whizzed on by since my daughter was born last summer. Little Miss Fae Fae will officially be 12 months old as of early part of next month. It's amazing, yet a little sad, how much she has grown before my eyes, definitely a far cry from the tiny bundle that I brought home from the hospital!
One of the fun things having a daughter (not that it isn't fun having a son, too, because they're loads of fun!) is being able to dress her up in adorable clothing. It's like having a miniature "me" crawling running around! My daughter doesn't feel the same way, though. For one thing, she despises accessories, whether it's a headband, socks, or shoes. She'll take them off as quickly as I put them on, so I don't bother with any type of accessories anymore. And if the choice was given to her, she would run around wearing nothing but a smile and giggle. She certainly doesn't like anything to weigh her down as she delves from one thing to another.
That silly girl!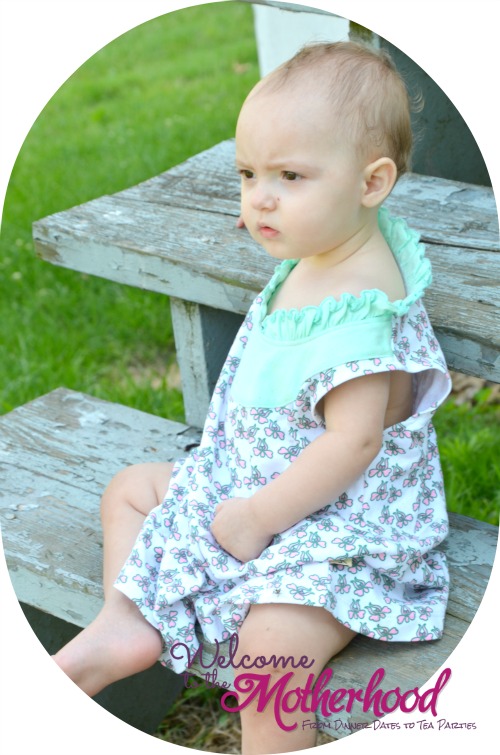 My daughter had the opportunity to wear the Tangerine Tree Little Girl Aqua Organic Mermaid Flower Dress ($36.99) in a size 12 – 18 months. Depending on the brand, she can usually get away with wearing a bigger size. As you can see in the picture, she has plenty of time to grow into it. It's lovely, nonetheless! To top it off, it is made of high quality organic ring-spun and combed cottons, which extends the life of the fabric since it's very durable. It's very soft to the touch. Love, love, love! You can pair it with the Tangerine Tree Baby Girls Aqua Organic Diaper Cover Bloomers ($19.99) for a more complete and polished look.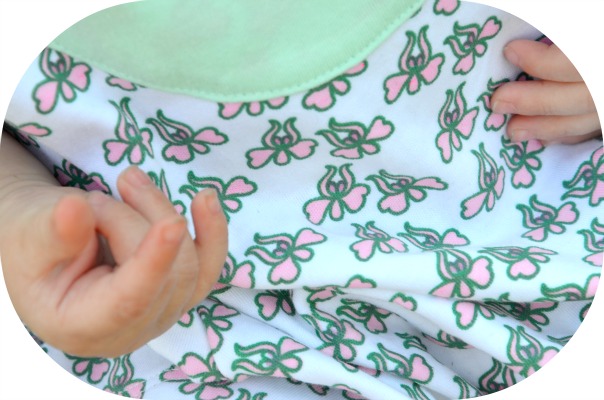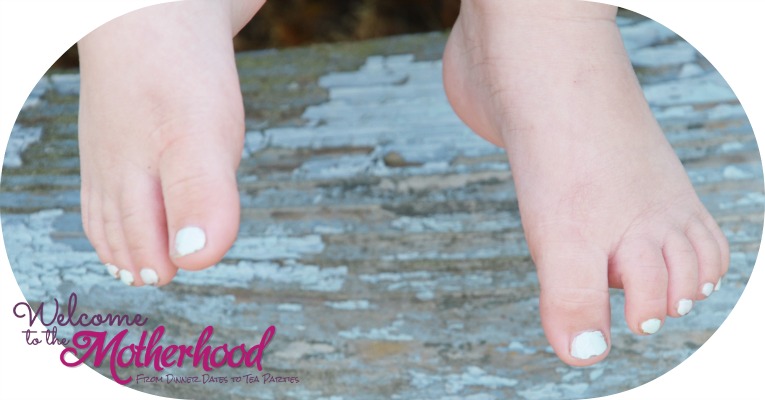 Disclosure: In partnership with Sophia's Style.