Measurable Difference Cosmetics is announcing a national campaign called "Make a Measurable Difference" in women's and children's lives. The drug-free, paraben free and 97% all-natural cosmetic line is inviting women to "grow their lashes" to help other women and children in need. For every mascara and lash amplifying product sold in the month of June, July and August, a portion of the proceeds will be donated to the Women's Refugee Commission.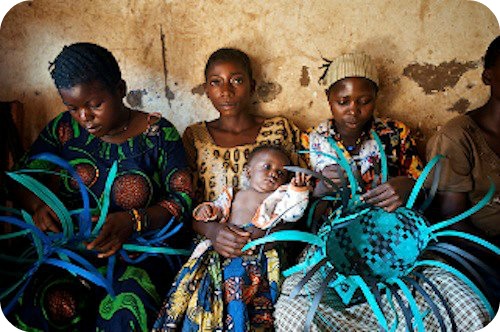 "Outer beauty does not work without inner beauty is the company motto,"Arminak adds. "Each year men grow mustaches to promote Prostate Cancer Awareness. We are growing lashes to make a "measurable difference in women's and children's lives." If you can't grow your lashes with us, find some other way to learn more about the plight of refugees.
Measurable Difference CEO & Founder Helga Arminak is herself a refugee. As a child, her family fled from Beirut, Lebanon and came to the United States. She spent much of her childhood in extreme poverty but rose to become a self-made multi-millionaire. Her first company was Arminak Associates and she is currently the Founder & CEO of a global cosmetic line called Chrislie Formulations, which includes Measurable Difference, Lashem, and NaiLuv.
"There are so many women and children who are homeless because of natural disaster, war, or poverty. We hope this "lash growing" campaign will help others in need," says Arminak.
According to the World Refugee Commission, there are currently more than 42 million refugees displaced worldwide. Of these – 80% are women, children and young people. Most have been displaced by ongoing conflicts. But millions of people are also displaced by natural disasters each year in the United States and abroad.
The mission of the Women Refugee Commission is to improve and protect the lives of women and children by researching their needs, identifying solutions and supporting educational programs and policies.
Arminak adds her company is created by women – for women. All products contain no drugs and no parabens which have been linked to breast cancer and found in most cosmetics. This year – Arminak will also launch an education campaign which will offer internship programs to female college students interested in learning how to succeed in business.