Distinctive Assets, the LA-based entertainment marketing company credited with beginning the marketing craze of celebrity swag over a decade ago, produced and distributed its annual "Mother's Day in Hollywood" gift bags. Distinctive Assets gifted twenty-five of Tinseltown's most famous maternal stars with innovative, unique, useful and fabulous products and services totaling nearly $30,000! But the price tag is less important than the joy these mothers experienced sharing these gifts with their children (and pampering themselves when they deserve it most). The list of this year's famous mommies (and mommies-to-be) included Megan Fox, Snooki, Jennifer Nettles, Giuliana Rancic, Sarah Michelle Gellar, Vanessa Lachey, Anna Faris, Fergie, Claire Danes, Jessica Simpson, Shakira, Holly Madison, Hillary Scott, Busy Philipps, Jenna Dewan, Kristen Bell, Gisele Bündchen, Kim Kardashian, Kristin Cavallari, Evan Rachel Wood, Sara Rue, Lisa Ling, Malin Ackerman, Maya Rudolph, and Penelope Cruz.

This year's eclectic gift assortment included Dukan Diet book/coaching/food, The Artisan Group handcrafted gifts, Earth's Best Organic Baby Food, Sephora's Marchesa Parfum d'Extase, Nona Lim gluten-free vegan soups, Comfort & Harmony mombo nursing pillow, Krystal Klear Water whole home filtration systems, OWN Skincare, Bridgewater Candle Company's Tickled Pink Collection, Thermal-Aid Zoo Animals natural heating/cooling packs, Mr. Puppy fashion and accessories, Hydroxycut Gummies and Sprinkles, Mega Bloks First Builders preschool construction toys, Chubby Chipmunk Hand-Dipped Chocolates, Gina Made It hair accessories, Jennifer Paganelli's book Happy Home: Twenty-One Sewing & Craft Projects to Pretty Up Your Home, Yummi Pouch reusable food pouches, JNL Clothing positive t-shirt + JNL Fusion diet books and exercise DVDs, BRICA Fold 'n Go Travel Bassinet (and other smart solutions), ACURE Organics body care, CredibleCravings Organic Whole Food Bars, M3K Beauty facial wash, Aura Cacia aromatherapy products, RUUM American Kid's Wear, CCILU biodegradable shoes, Name Bubbles personalized labels, My Little Pony Plush by Funrise Toys, The LinkFund personalized link bracelets, SheaMoisture Organic Raw Shea Shampoo and Baby Oil Rub, Daisy's Reality Show Adventure e-book by Carol Wallace, PACT organic socks, and a luxurious three-night vacation at the family-friendly Azul Beach Hotel by Karisma in Riviera Maya (Mexico).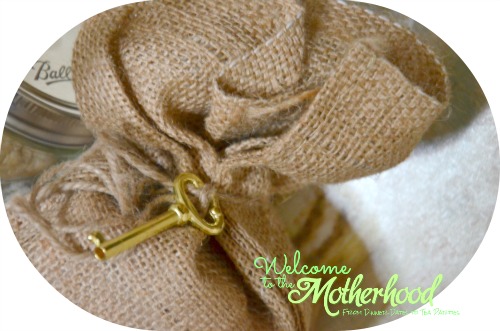 Prize(s): One will receive Nair & Bjorn Bead "Soup" Necklace (a $70 value), Chubby Chipmunk Hand-Dipped Chocolates (a white wicker bassinet filled with gourmet chocolates molded in theme of babies and moms sits atop a gold box filled with decadent, hand-dipped chocolate truffles; a $65 value), Java Jane Designs 365 Perpetual Calendar, Bidwell Botanicals Chamomile Lavender Sugar Scrub, Bidwell Botanicals Chamomile Lavender Handmade Artisan Soap, Rock & Hardware Australian Opal Beaded stretch Bracelet, ACURE Organics Cell Stimulating Facial Mask, ACURE Organics Chlorella + Edelweiss Stem Cell Eye Cream, ACURE Organics, Aura Cacia Pillow Potion, Aura Cacia Soothing Tamanu Facial Oil Serum, and Sugar Rush Creative Looped Cord Pacifier Clip.
The giveaway will conclude on June 3rd.
Distinctive Assets provided product information and the prizes for this giveaway.