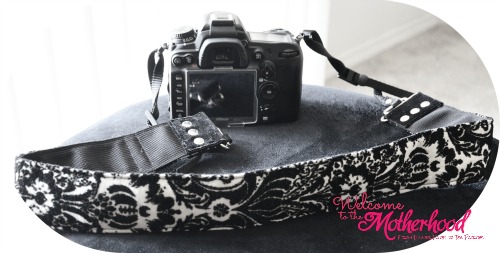 Naturally, a photographer can express themselves or craft a story through the lens of their camera. Eye-catching camera accessories, such as a camera strap, can make the experience more visually appealing for the photographer. Although most DSLR cameras come with their own branded strap, I personally find them to be plain and boring. I'm also apprehensive about using them, because many of them don't seem stable and durable enough to carry a heavy camera.
Like with just about anything else, I also like for my camera to reflect my personal style. Clearly, I'm not the only one in this boat, because Capturing Couture offers camera straps and bags that are anything but plain or boring, with fashion-minded hobbyist and professional photographers in mind. Not stopping there, they also offer guitar straps, binocular straps, wristlets, small cases, key chains, and jewelry.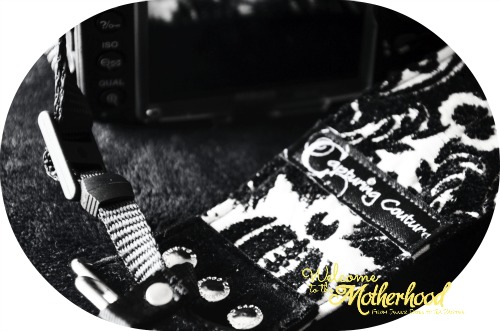 The name Sofia conjures the image of the timeless siren, Sofia Villani Scicolone, who is most famously known as Sophia Loren. Like the Italian beauty, the Sofia Black 2″ Camera Strap ($49) makes an exquisitely elegant statement – from its plush velour to the ebony and ivory damask floral print. It also features customized metal logo rivets and premium nylon webbing for superior durability. To top it off, it's easier to wear my Nikon D7000 since it is comfortable, which is much needed if I'm doing a lot of walking.
The size dimensions are 2" wide x 30" long (decorative), 3/8" wide x 14" long premium nylon webbing (connection), and 30" fixed length with up to 12-14" additional adjustability on each side of the strap (total length).
Starting remarkably low as $15 (major good deals in the clearance section!), Capturing Couture has a wide array of camera straps in different colors and patterns.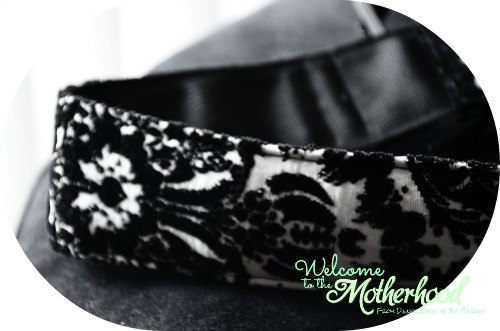 Disclosure: The item(s) in this review was provided to the reviewer for keeps and the purpose of writing a review. This in no way affects the quality of the review provided. No monetary exchange occurred in exchange for the writing of the review. The views expressed in this review are strictly that of the reviewer. All reviews provided here are the work of the reviewer and remain completely unbiased.