Six highly skilled teenagers are handpicked to be part of a summer space camp competition at the U.S. Space & Rocket Center in Huntsville, Alabama. As the competition heats up, the kids have no idea that their ultimate challenge will be to solve a life or death crisis aboard the International Space Station as the world anxiously watches.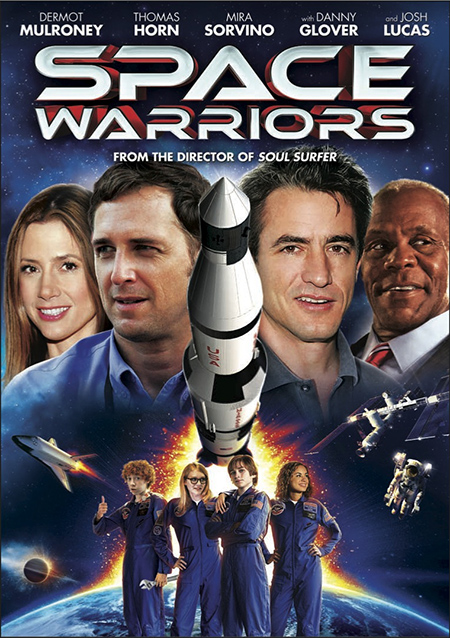 Starring: Thomas Horn, Danny Glover, Josh Lucas, Dermot Mulroney, Mira Sorvino and Booboo Stewart.
Space Warriors is the second film in the Walden Family Theater original lineup featuring great family entertainment, airing Friday nights exclusively on Hallmark Channel. Walden Family Theater is creating films for the whole family to enjoy together, so make sure to mark your calendars and gather around the television to watch all the great upcoming films!
Past films include: "The Chronicles of Narnia" series, "Holes", "Nim's Island", "Charlotte's Web", and "Return to Nim's Island."
Watch Space Warriors on Hallmark Channel May 31st at 8/7C for your chance to win a trip for the whole family to the U.S. Space and Rocket Center's Space Camp! Keep an eye out for the secret keyword for a chance to go on location where Space Warriors was filmed and train like a real astronaut!
Prize(s): One will receive a Space Warriors Blu-ray + DVD + VUDU Digital Copy.
The giveaway will conclude on June 6th.