If it's not already marked on your calendar, get a pen and circle Sunday, May 12th, which is Mother's Day!
I would love to spend time with my mom on Mother's Day, over anyone else. She's like my other half. My mother is my teacher and my friend, all in one! This strong, single mother raised me alone since I was eight years old. I'm quite sure everything would fall apart without her!
She is the most selfless person I've ever met and would go to the ends of the earth for her children. She's truly a very generous, funny, and incredible person who will always listen to and support us. She is there for us, no matter what.
She does have an artful, graceful way of saying what she thinks so that people will hear, and understand. I love that she believes that words make a difference.
I love how well my mother knows me. When asking her opinion, she is amazingly on point in her analysis, perceptions, and proposed solutions. I love her for many, many things, but particularly take joy in knowing that I can count on her to know what's going on with me without me having to tell her, and to support me, no matter what. I hope I am that kind of mother to my own children.
Last, but not least, is that my mother wishes to leave behind, is for her children to have the same faith in God that has taken her through in life.
My Trip to World Market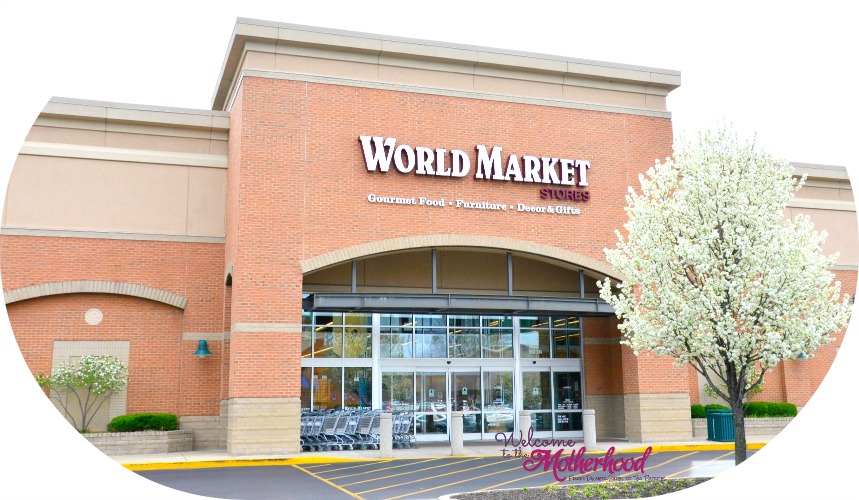 My mother, oldest brother, and I made a special trip to go to World Market in St. Matthews, Kentucky, which is located on the outskirts of Louisville, Kentucky. Louisville is one of my favorite places to visit from time to time since it's a hop, skip, and jump from where I reside. Many times I've visited Louisville, this was my first time ever visiting one of World Market's retail locations. I have often found myself browsing World Market's online store, admiring their vast selection of unique and budget-friendly decor, furniture, and gifts. Visiting their retail location was even more of a rewarding experience, especially since I got to see firsthand of the uniqueness and quality of their items. I could easily spend countless hours in their store.
Here is a sampling of items that caught my eye: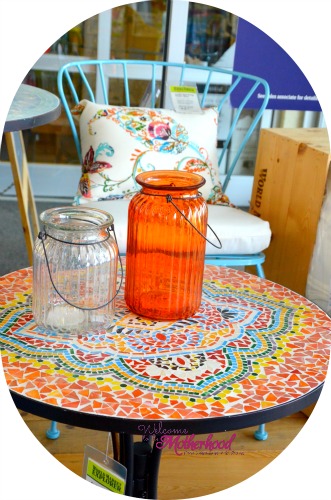 I've always wanted to get a bistro table, and I have never seen anything unique as the Medallion Cadiz Mosaic Bistro Table. The Orange Ribbed Glass Lantern Candle Holder gives it extra pizazz – my brother couldn't help but buy a couple of them for his patio! I have an inkling that I'll be making a trip to World Market before the summer is over.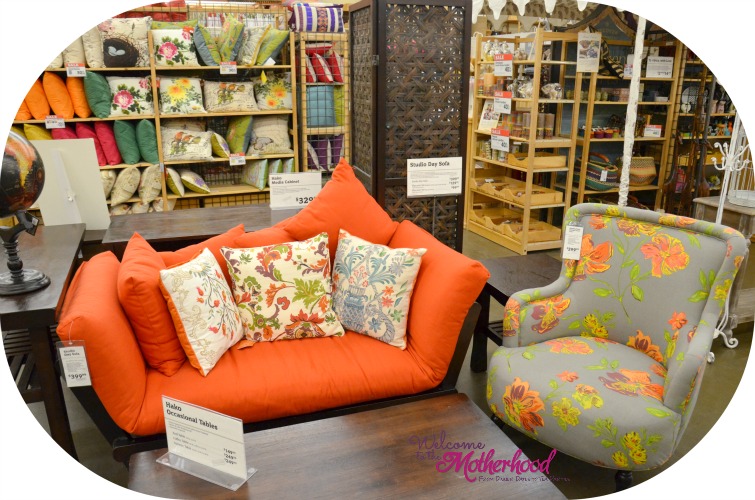 My mother and I both fell in love with the Coral Studio Day Sofa. We also loved the Gray Vintage Floral Reading Chair that was paired with it, but I am afraid it couldn't incorporate with either one of our themes – mine is beach and hers is safari.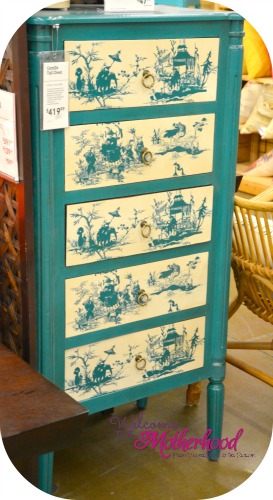 This Camille Tall Chest is beautifully crafted with mango wood, featuring a distressed teal finish and their exclusive Chinese toile print. It's perfect for a living room, bedroom, or hallway. Also, I could barely get over the uniqueness of the metal crown decor pieces, especially since each one was just under $10! The bargain hunter in me wanted to buy them, but I knew that they wouldn't go with anything in my home.
After making a seemingly endless mental wishlist of all of the things I'd love to have in my home, my mom and I trekked to front part of the store where they had a beautiful array of dresses, scarves, and jewelry. What seemed like endless fawning over their jewelry pieces, I ended up deciding on getting the White and Blue Lalita Dress ($29.99), which featured a feminine, ruffled high-low hem, and a vibrant blue medallion print. My mom decided on the Black and White Tribal Kanika Maxi Dress ($34.99) for her early Mother's Day present.
Connect with World Market:
Facebook | Instagram | Facebook | Pinterest | Twitter
This post is in partnership with World Market.