When it comes to art, crafts, and building things, my son's imagination is wondrous, quirky, and boundless. A child's imagination is one of their most endearing qualities. Manhattan Toy, a developmental toy line, can help foster a child's imagination and take it beyond their limits with their newly launched Imagine I Can™ collection. This line consists of DIY projects, role play, art, games, and crafts. Ideal for children ages 3 and older, this line has been featured on The View and Parenting Magazine dubbed them as one of the toys that are "Best in Play" at Toy Fair.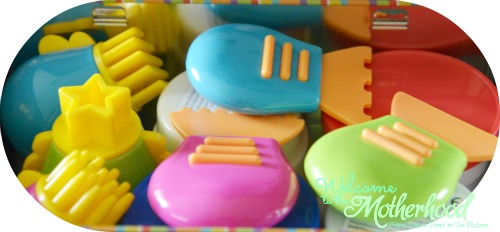 I can't imagine one child that doesn't love to finger paint. Sure, it's messy, but this encourages a child to have fun (you're only a child once!) and develop their inner selves and their creativity. The Imagine I Can Finger Paint Fun ($20) is perfectly messy, yet it's washable.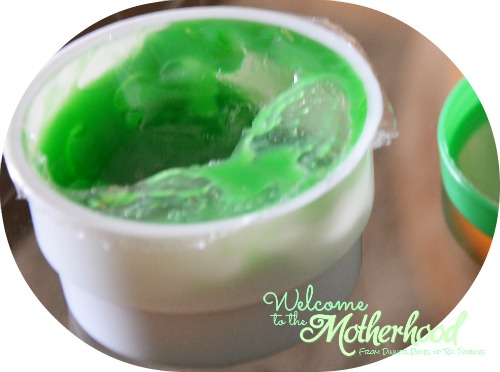 The finger paints have a weird texture that is slime-like. Also, each container was a bit hard to open at first. I was afraid paint was going to splatter everywhere, but once we managed to get them open, my son still had fun with these finger paints, nonetheless. This container comes with four finger paint containers (yellow, green, blue, and red), three plastic stampers, and three scrappers.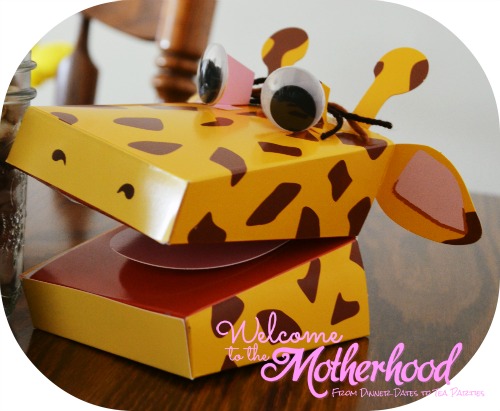 My son mostly set up the Imagine I Can Create-A-Puppet Giraffe himself, but I helped with applying the
small, pre-cut double-sided tape pieces. I believe the directions could have been more concise, but we quickly figured out how to set it up without relying on the directions much. As much fun we had setting this up, the double-sided tape pieces wasn't a really fun process since sometimes it was hard to take the adhesive off both sides. We also have to be very cautious when applying the tape to avoid it sticking together. Once that was all done, this resulted in the cutest giraffe!
Disclosure: The item(s) in this review was provided to the reviewer for keeps and the purpose of writing a review. This in no way affects the quality of the review provided. No monetary exchange occurred in exchange for the writing of the review. The views expressed in this review are strictly that of the reviewer. All reviews provided here are the work of the reviewer and remain completely unbiased.