däv weatherproof luxury products are designed in Southern California in the seaside town of Oxnard. Their company is family owned, their products are designed and tested as a collaborative effort with a dedicated and talented staff who have been with them from the beginning.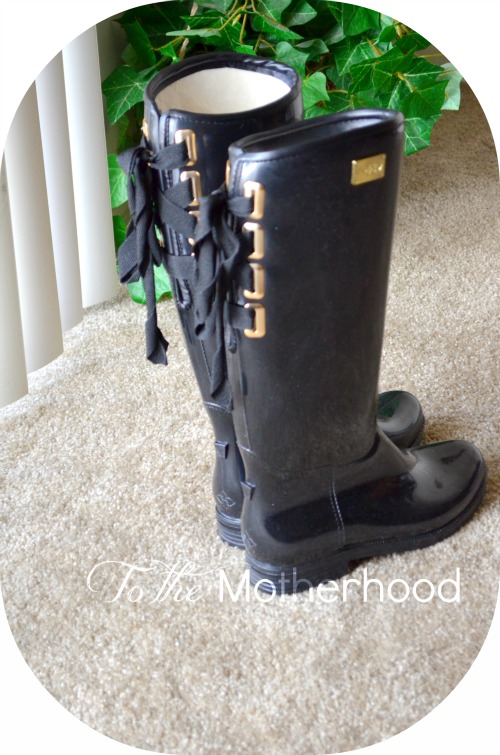 Heels. Boots. Sandals. If it's pretty enough and the shoe fits, I'll wear it! I've had a long-winded love affair with shoes as long as I can remember. I'm almost ashamed to say that I lost count of how many pair of shoes that I own. Needless to say, they deserve a closet of their own, along with my fine appreciation for beautiful handbags!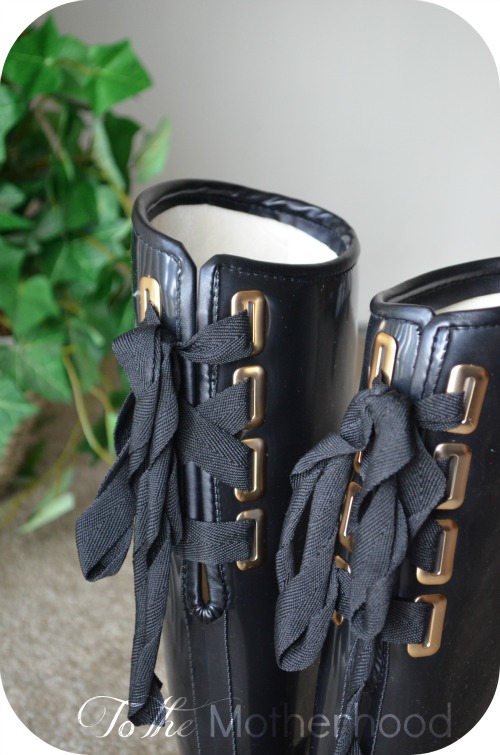 I'm no stranger to the däv weatherproof luxury boots since I have a plain black pair that they generously sent me a few years ago. Believe it or not, I still wear them to this day since they're utterly comfortable and perfect to wear in rain or snow. Also, they still look good as new.
This brand has certainly come a long way since I first discovered them, because their boots are more stylish than ever! They recently sent me their Eve Solid Black Boots ($95), which was love at first site sight! For under just $100, they're perfect in every way – sleek, beautiful, comfortable, and they look marvelous with a myriad of outfits, whether it's a dress, skinnies, or a skirt! They truly go for the wow factor with the gold-plated logo and the lace-up ribbon with gold buckle-esque loops in the back.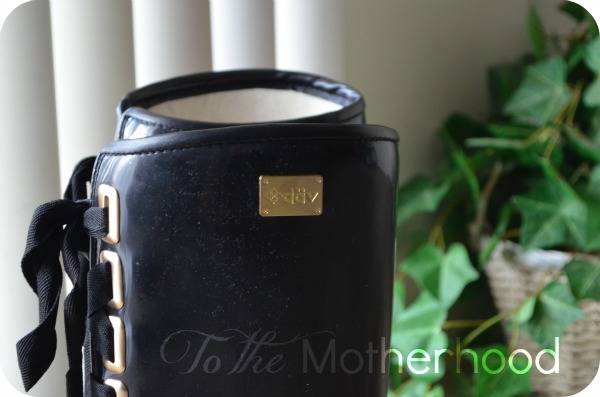 Thanks to the padding fleece lining; you will not want to take these boots off, even if you're just lounging at home. They're that comfortable, and even more comfortable than the other pair that I own from them.
Note: Due to extra plush fleece lining, fits one size small in the foot area: order one size larger than you normally wear. Fits a most calf sizes.
Other boots in their collection that are after my own heart are the Festival Tweed Ribbon Slate Rain Boots ($65), Ashley Belted Solid Black/Gold ($98), and Quilted Eve Solid Brown ($95). They also have rain flats and sneakers. I adore the Solid Black Logo Rain Flats ($29)!
Disclosure: The item(s) in this review was provided to the reviewer for keeps and the purpose of writing a review. This in no way effects the quality of the review provided. No monetary exchange occurred in exchange for the writing of the review. The views expressed in this review are strictly that of the reviewer. All reviews provided here are the work of the reviewer and remain completely unbiased.