This post may contain affiliate links, in which I will make a commission if you purchase via the links.
A simmering spicy hue, so rich, so warm, it creates visual flavor wherever it goes. The Le Creuset Cayenne collection is a fiery beauty that has a zest all its own! It's the perfect companion to the iconic Flame, a nuanced partner to the passionate Cerise. Or a spirited seasoning to liven up neutrals. Modern and sensuous, this irresistible siren is bound to spice things up, kitchen to table, feast to feast.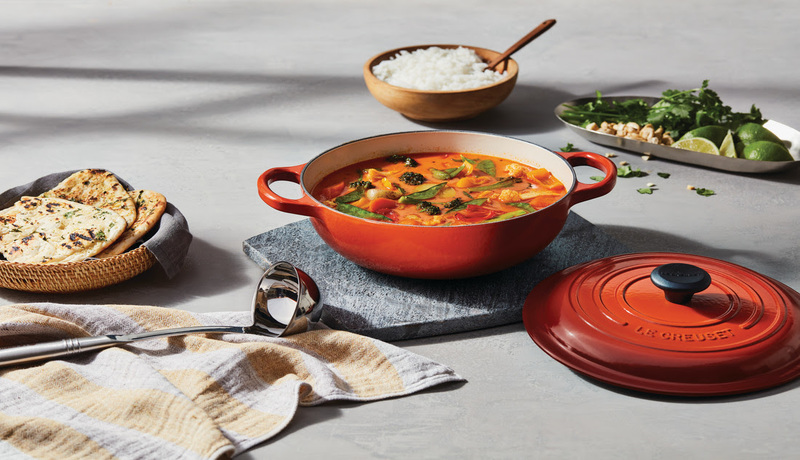 ---
Introducing the Le Creuset Cayenne Collection
Culturally inspired and zestfully expressive, Cayenne will reignite your passion for culinary exploration. This warm and irresistible red-orange hue mesmerizes with exotic vibrance and the simmering heat of summer. It furthers Le Creuset's exploration into the nuance of hues, and expands the range of what colors can do with their subtle quality. They represent a larger idea of taking us out of primary and into deeper, richer flavors, broader and more inspired design, as well as more meaningful connections.