Alpyn Beauty is a sustainable, plant-based skincare collection that's formulated with Fresh Mountain Actives™, which are wild-harvested in the mountains surrounding Jackson Hole, WY.
This post may contain affiliate links, in which I will make a commission if you purchase via the links.
Kenda Kolb Butler, a long-time beauty industry veteran, created Alpyn Beauty after relocating from New York City to Jackson Hole. She saw a need for products that truly worked while working at a skincare spa. She was motivated to create Alpyn Beauty by the amazing plant-based components available in her local area. As a result, the company concentrates on "wildcrafted active," which is all harvested sustainably in Wyoming. This clean beauty brand is an Eco Beauty Award winner.
A Beauty Call from the Wild: Alpyn Beauty Skincare Review
---
"Wildcrafting, to me, is the art of sustainably harvesting a plant as it grows in its natural environment, where nature intended it to grow, completely untouched by man," Kendra Butler, founder of Alpyn Beauty, says. "It's watered by nature, nurtured by nature and it has to deal with a multitude of challenges throughout its life cycle.

The plant life in Jackson Hole is exposed to the same harsh conditions (as our skin): harsh sun, low humidity, and very little oxygen," the founder explains of the key wild ingredients harvested from Alypyn's own backyard, chamomile, and arnica. "I started to think, What have they figured out naturally and how do we harness the power of what's in these stems and leaves and blooms and put it into skin-care? That was this aha moment for me."
Wild Nettle & Niacinamide Firming Serum
---
It isn't often when I order a skincare brand that I'm not familiar with on a whim. When I came across Alpyn Beauty's Wild Nettle & Niacinamide Firming Serum ($58), I was seeking a specific serum on Sephora to help battle dryness. While I haven't been using this serum for very long, I love how it makes my skin look and feel – radiant and smooth!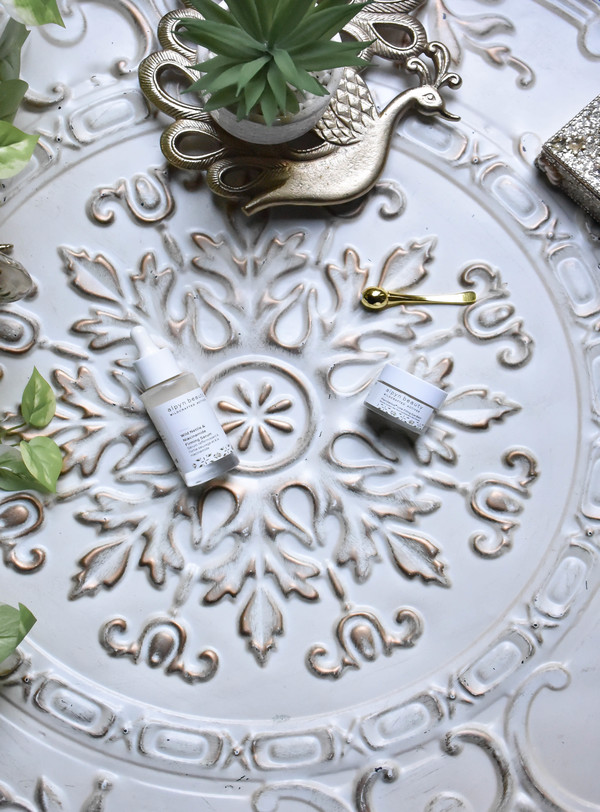 Combats Hyperpigmentation + Wrinkles
Do you have hyperpigmentation? This creamy, calming serum can help hyperpigmentation pull a disappearing act. Harvested in Thailand, Rambutan is one of the key ingredients in this serum. Alpyn Beauty touts it as the new retinol! People in Indonesia and Malaysia have been using rambutan, a powerhouse of nutrients, for medicinal purposes for generations. The pulp, seed, and rind of the fruit contain flavonoids, or plant-based strong antioxidants, according to researchers at Thailand's Chiang Mai University.
Niacinamide aids in the reduction of dark spots, while the antioxidants in the rambutan extract help minimize fine wrinkles. Alpyn Beauty's Wild Nettle + Niacinamide Firming Serum also hydrates and nourishes skin with wild nettle extract. The wild nettle is harvested from founder Kendra Butler's farm in Jackson Hole. Sunflower seed oil, squalane, and aloe are among the other ingredients that provide moisture, making skin feel quickly calmed and comforted.
Line-Filling Eye Cream with Bakuchiol and Caffeine
---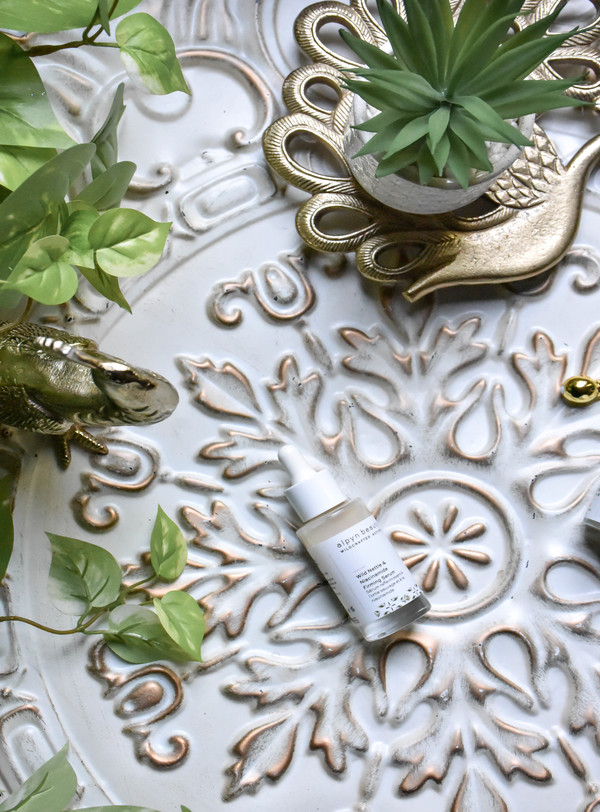 My hunt for an eye cream that will help with puffiness and dark circles has come to a screeching halt! After a disappointing experience with Drunk Elephant's C-Tango Vitamin C Eye Cream ($64), I was nearly hesitant to buy the Line-Filling Eye Cream with Bakuchiol and Caffeine ($62). After reading some very positive reviews, I went ahead and placed an order. I'm so pleased I did since this eye cream is really fantastic! Taking a minimalistic approach to reduce dark circles and puffiness, this eye cream has four key ingredients. I've been taking it for a week, but I've already seen a significant improvement under my eyes: less puffiness. I'm looking forward to seeing the results after a month of using it! I'm looking forward to ordering the Melt Moisturizer next.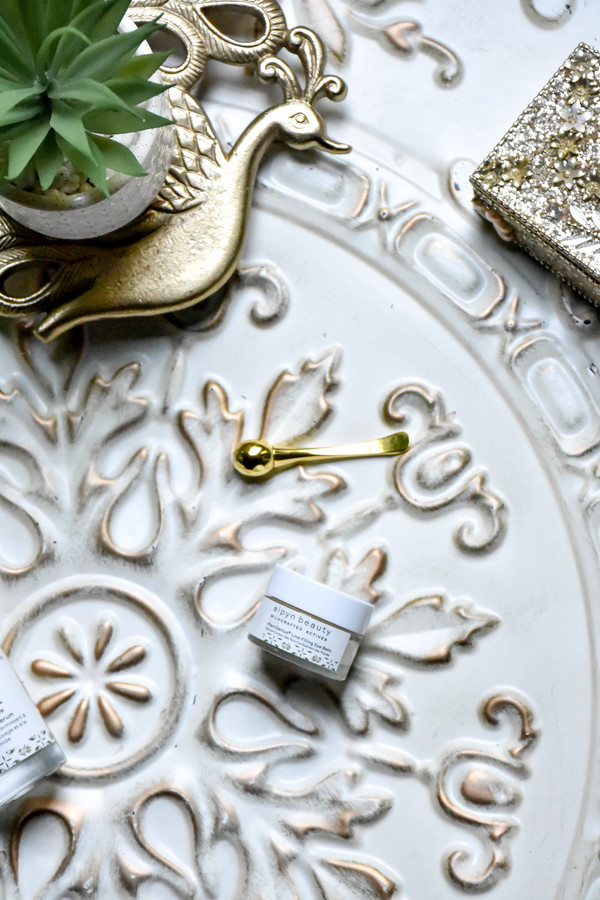 Alpyn Beauty is ethically sourced and meticulously crafted, resulting in a minimal yet complete line that treats a variety of skincare concerns. Their line-up includes:
◈ Calming Midnight Mask
◈ Creamy Bubbling Cleanser
◈ Survival Serum
◈ Melt Moisturizer
◈ Line-Filling Eye Balm
◈ Wild Huckleberry Polishing Peel
◈ Wild Nettle Firming Serum