Learn how to cultivate gratitude with My Pocket Gratitude by Courtney E. Ackerman and balance your chakras with My Pocket Chakra Healing by Heidi Spear.
This post is in partnership with Simon & Schuster's Adams Media. This post may contain some affiliate links, in which I will make a commission if you purchase via the links.
My love for reading began at an early age. My mother helped foster it by bolstering me with endless books and magazines. As growing up, we enjoyed our time together by exploring the bookshelves at the library and bookstores. One of my fondest memories was our weekly visits to Barnes & Noble. We would often spend hours there, leaving with a smile and an armful of books!
My love for reading has deepened over the years and one of my favorite publishing companies, Simon & Schuster, always has the right book at the right time. Their sister company, Adams Media, has a vast selection of lifestyle books based on everything from relationships to parenting and mindfulness and self-care.
---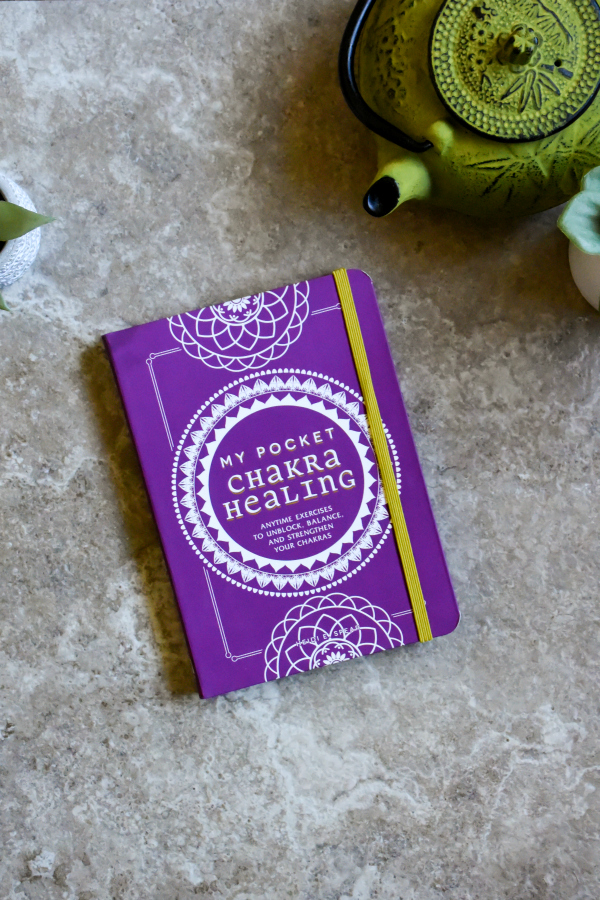 My Pocket Chakra Healing by Heidi Spear
---
Bringing your chakras into balance doesn't need to be complicated! My Pocket Chakra Healing by Heidi Spear is an essential guide to chakras. This guide explains their vital role and teaches you exercises to unblock and heal your chakras to achieve peace, prosperity, and health. Chakra healing improves your mind, body, and spirit to help you become more connected with joy, wisdom, and the force of love and appreciation that syncs you with everything. With more than 50 exercises and practices, you can improve your chakras on-the-go with My Pocket Chakra Healing.
Having a balanced chakra enables you to feel safe, strong, creative, and secure in yourself and your relationships as well as connected to the energy of the universe. The powerful energy center directly influences your well-being, bringing you one step closer to achieving a life filled with ease, love, clear-headedness, security, health, and anything your heart desires.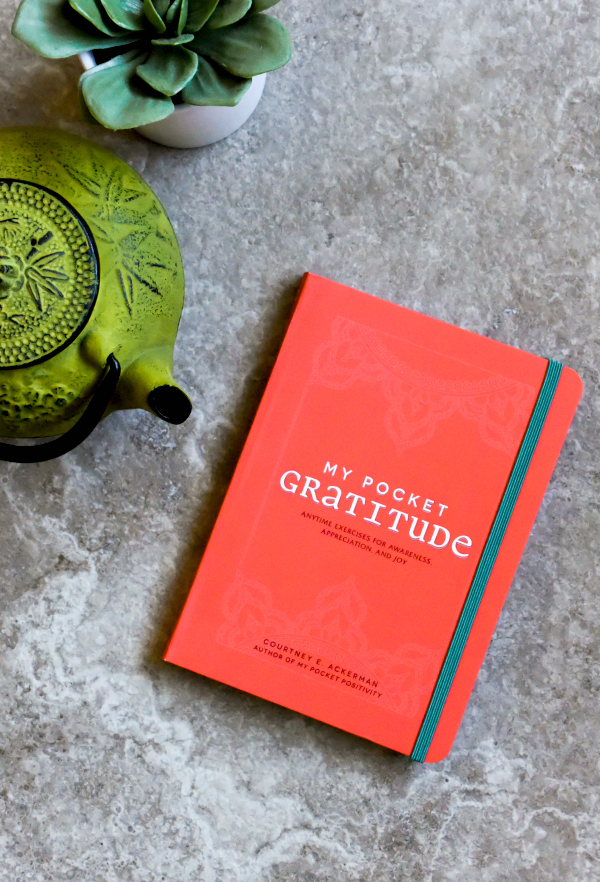 My Pocket Gratitude by Courtney E. Ackerman
---
Creating a habit of gratitude will benefit your own happiness as well as those around you. Gratitude can help transform a negative situation by adding a positive perspective. It can also help us appreciate ordinary moments more, reminding us to savor the experience! In My Pocket Gratitude by Courtney E. Ackerman, you'll find over 150 gratitude-infused activities to help you cultivate positivity throughout your life and begin to develop habits that lead you to feel more fulfilled on a day-to-day basis.
With My Pocket Gratitude in hand, you can easily turn any negative experience into a positive one and thank yourself in the process! Benefits of gratitude can include better sleep, less stress, and an overall enhanced sense of well-being, just by shifting towards a more grateful mindset.
Cultivate Gratitude
---
Live with more awareness, appreciation, and joy every day with simple exercises to do on-the-go that includes:
→ Take a break from social media. Social media is the ubiquitous thing that connects us all yet keeps us apart! While there's nothing wrong with using social media, it doesn't hurt to take a break from it every now and then.
→ Acknowledge and confront your negative thoughts.
→ Have you ever traveled by yourself? Solo traveling is liberating and life-changing! It is one of the best and easiest ways to help boost self-gratitude.
→ Work on being less picky.
→ Volunteer your time and services to a good cause.
→ Drop your "should" statements.
→ Check your self-criticism at the door.
→ Go for a peaceful walk. Going for a walk is one of my all-time favorite activities that I love. I don't always have the time to go for a morning walk, but it provides a rewarding feeling whenever I do. I deem it nature's therapy since I'm always at the most serene and peaceful state of mind when walking. It has been proven that going for walks can reduce stress and foster creativity.