With Mother's Day approaching quickly, finding the perfect Mother's Day gift can be stressful. Barnes & Noble has a vast selection of gifts to give something special to the women in your life. Show her you know her!
This post is sponsored by Barnes & Noble. All thoughts and opinions are my own.
My love for reading began at an early age. My mother helped foster it by bolstering me with endless books and magazines. As growing up, we enjoyed our time together by exploring the bookshelves at the library and bookstores. One of my fondest memories was our weekly visits to Barnes & Noble. We would often spend hours there, leaving with a smile and an armful of books! My love for reading has deepened and Barnes & Noble always has the right book at the right time. In addition, they have an impressive selection of magazines that I can't find anywhere else, including Bella Grace, Breathe, Happinez, Project Calm, and ADDitude Magazine. Barnes & Noble is also my go-to place for unique journals.
Show Her You Know Her with a Gift from Barnes & Noble
With Mother's Day approaching quickly, finding the perfect Mother's Day gift can be stressful. Barnes & Noble has a vast selection of gifts to give something special to the women in your life. Show her you know her! Heading to Barnes & Noble? Perfect! Take a selfie with a book that reminds you of her, using their exclusive filter for the perfect frame; then share your care everywhere with the #ShowHerYouKnowHer hashtag. Does she like chocolate? Barnes & Noble is offering a $5 off Godiva chocolate in stores. If customers spend $24.95 or more at one of their "Gifts for Mom" table, they can get $5 off Godiva chocolates to pair with the gift.
Books She Will Love
The Path Made Clear: Discovering Your Life's Direction and Purpose by Oprah Winfrey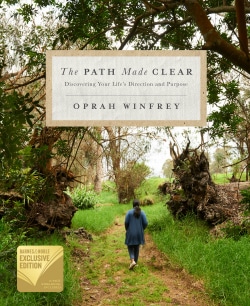 In her latest book, The Path Made Clear, Oprah shares what she sees as a guide for activating your deepest vision of yourself, offering the framework for creating not just a life of success, but one of significance. The book's ten chapters are organized to help you recognize the important milestones along the road to self-discovery, laying out what you really need in order to achieve personal contentment, and what life's detours are there to teach us.

Oprah opens each chapter by sharing her own key lessons and the personal stories that helped set the course for her best life. She then brings together wisdom and insights from luminaries in a wide array of fields, inspiring readers to consider what they're meant to do in the world and how to pursue it with passion and focus. These renowned figures share the greatest lessons from their own journeys toward a life filled with purpose.
Lost Roses by Martha Hall Kelly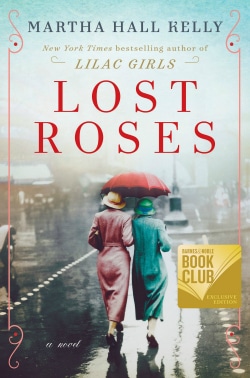 This Barnes & Noble Book Club Edition contains a special afterword from Martha Hall Kelly, featuring a deeply personal look at the many travels and journeys she took researching the history and the characters for Lost Roses and Lilac Girls, as well as a reading group guide.

The million-copy bestseller Lilac Girls introduced the real-life heroine Caroline Ferriday. Now Lost Roses, set a generation earlier and also inspired by true events, features Caroline's mother, Eliza, and follows three equally indomitable women from St. Petersburg to Paris under the shadow of World War I.
Daisy Jones & The Six by Taylor Jenkins Reid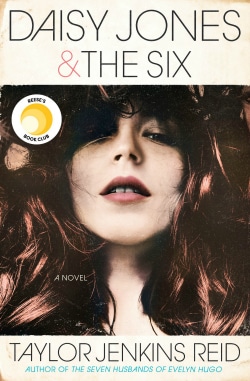 Daisy is a girl coming of age in L.A. in the late sixties, sneaking into clubs on the Sunset Strip, sleeping with rock stars, and dreaming of singing at the Whisky a Go Go. The sex and drugs are thrilling, but it's the rock 'n' roll she loves most. By the time she's twenty, her voice is getting noticed, and she has the kind of heedless beauty that makes people do crazy things.

The making of that legend is chronicled in this riveting and unforgettable novel, written as an oral history of one of the biggest bands of the seventies. Taylor Jenkins Reid is a talented writer who takes her work to a new level with Daisy Jones & The Six, brilliantly capturing a place and time in an utterly distinctive voice.
The Moment of Lift: How Empowering Women Changes the World by Melinda Gates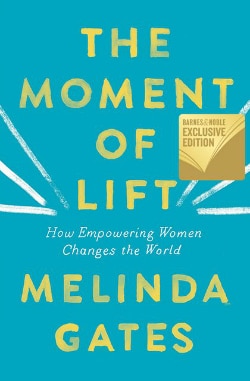 For the last twenty years, Melinda Gates has been on a mission to find solutions for people with the most urgent needs, wherever they live. Throughout this journey, one thing has become increasingly clear to her: If you want to lift a society up, you need to stop keeping women down.

In this moving and compelling book, Melinda shares lessons she's learned from the inspiring people she's met during her work and travels around the world. As she writes in the introduction, "That is why I had to write this book—to share the stories of people who have given focus and urgency to my life. I want all of us to see ways we can lift women up where we live."
The Martha Manual: How to Do (Almost) Everything by Martha Stewart
As an authority on the many worlds upon which she's built her domestic empire, Martha Stewart can advise on everything from creating a cutting garden and setting the table to playing classic lawn games or building a campfire. Whether it's organizing, celebrating, cleaning, decorating, or any number of other life skills, these are the time-tested, Martha-approved strategies for frequent challenges and basic how-to knowledge that everyone should have at the ready..
Barnes & Noble is my favorite place to shop for gifts. Find the perfect gift easily by visiting your local Barnes & Noble store or shop online at BN.com.