This post is in partnership with Rodale. This post may contain affiliate links and I will be compensated if you make a purchase after clicking on my links.
As a bestselling author and co-founder of the widely popular website Simple Green Smoothies, Jen knows the impact food can have on your body, your health, and your dreams. Before switching to a plant-powered diet, Jen Hansard felt exhausted, stressed-out and frustrated with her body. After a wake-up call from her husband, she set off on a mission to put foods in her body that would allow her to go after the things that mattered most.
Eat Plants as Much as Possible
Jen Hansard's philosophy is simple – eat plants as much as possible. With a chock-full of helpful tips on meal preparation, shopping advice, and over 100 vegetarian-friendly recipes, Simple Green Meals: 100+ Plant-Powered Recipes to Thrive from the Inside Out will give a newfound appreciation for fresh, plant-powered meals and what they can for your mind and body.
Embracing nutrient-dense, nourishing whole foods gave her the vitality to do more than just survive each day – she was able to live out dreams that had been long buried. From creating a backyard family farm and flying an airplane to running 100km in a single day a and camping and hiking the U.S. National Parks. Through her journey came her mission: to help others "fuel their passion" by embracing delicious plant-powered meals to help them look and feel their best.
The Heartiest of Meat Lovers Will Swoon Over Simple Green Meals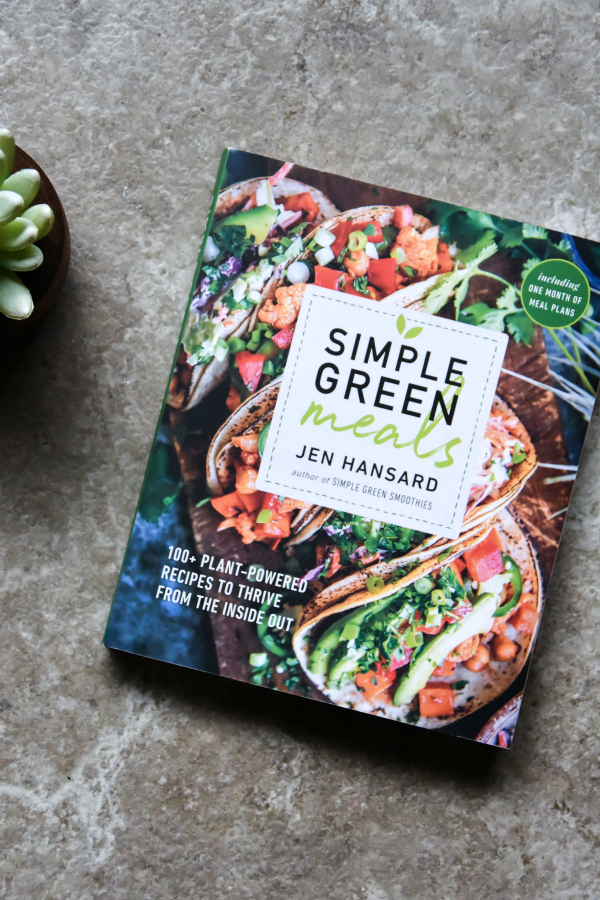 Are you look for a quick, easy, and delicious vegetarian meal for the whole family? Look no further than Simple Green Meals! Forget about restricting calories or fad diet programs. Simple Green Meals will even appeal to the heartiest of meat lovers with swoon-worthy recipes. Some of my favorites are the Tex-Mex Breakfast Bowl, Poblano Enchiladas, Plant-Powered Cacao Chili, Cauliflower Alfredo, and Spicy Avocado Crema. Have a craving for something sweet? The Banana Ice Cream, Salted Caramel Bites, Strawberry Coconut Shake, and Cacao Pudding will not disappoint!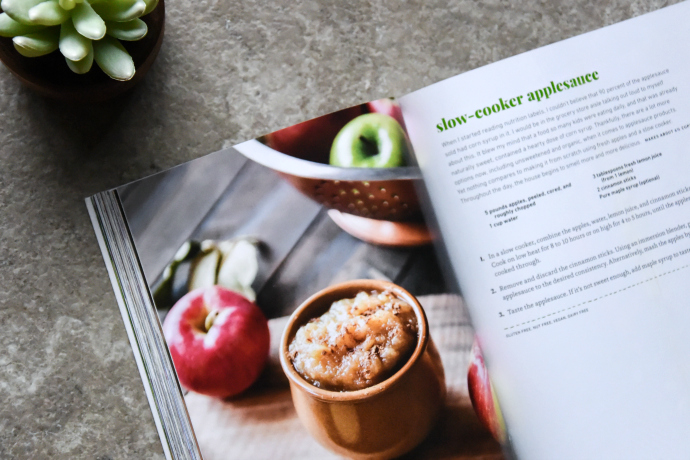 About the Author
Jen Hansard is a best-selling author, speaker, art director, nature lover and the CEO of Simple Green Smoothies, the #1 green smoothie resource online. Jen hosts the wildly popular (and free) Simple 7: A 7-Day Green Smoothie Challenge at simplegreensmoothies.com. Her "healthy obsession" with green smoothies has become a global movement where over one million people have embraced this simple and healthy habit.
Jen's passion as an entrepreneur and wellness advocate has taken her into classrooms to do green smoothie demos, leading business workshops, and going on stage to spread the green smoothie love far and wide. She and her husband, Ryan, live in the small country town of Brooksville, Florida with their two children, rabbits, guinea pig, and chicken.