Before Facebook, Twitter, Instagram or Snapchat came to dominate the world as we knew it you made friends. In real life. Face to face. You bonded, shared secrets, took Kodak photographs, encouraged & inspired one another and spoke in far more characters than 280. And when the occasion presented itself you'd send your friend a beautiful card or handwritten letter. And guess what? She kept it and cherished it. No matter the day of arrival, it was always written on time.
This post is sponsored by She's Got Papers.
Do you long for the days before the digital age dominated the communications that we know today? Do you reminisce about the days when friendships meant face to face, Kodak moments, and conversations that exceeded 280 characters? How about the feeling of excitement when you received a handwritten note or letter?
Handwritten letters are one of the greatest treasures yet a rare commodity in this day and age. I believe that a handwritten note will convey your words in a way that will captivate the recipient's attention that a text message, email, or social media is unable to do. Whether you want to send someone words of encouragement, a thank you, or a heartfelt love note, Tanea Smith from She's Got Papers wants to help!
"I find with the social media boom, we've become woefully detached in terms of authentic connection." – Tanea Smith
Since 2007, Tanea has been inspiring women to put pen to paper with her stationery line. She strives on keeping the art of the written note alive with beautiful designs for all occasions. Each note card comes with a matching envelope to stay coordinated. Her stationery is peppy and elegant without being over the top. Ever since the debut of her stationery line over a decade ago, she has garnered the attention of Essence, MORE, and The Wendy Williams Show. Her products range from personalized note cards and stationery to mugs and journals.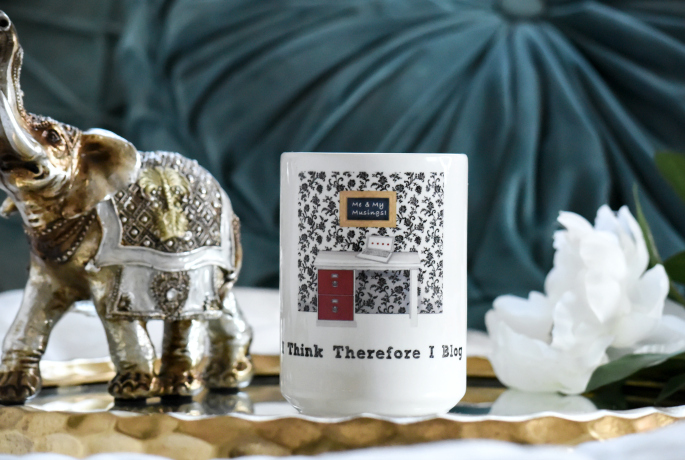 She's Got Papers generously sent me this I Think Therefore I Blog Mug ($12) and The Blogger – Set of 50 Personalized Note Cards ($97). Aren't they beautiful? I love them! Know a blogger? These note cards and mug would be perfect. In addition to the vast selection of everyday cards, She's Got Papers has an equally impressive selection of note cards for corporate and entrepreneurs – photographers, flight attendants, beauticians, healthcare professionals, life coaches, interior designers, you name it!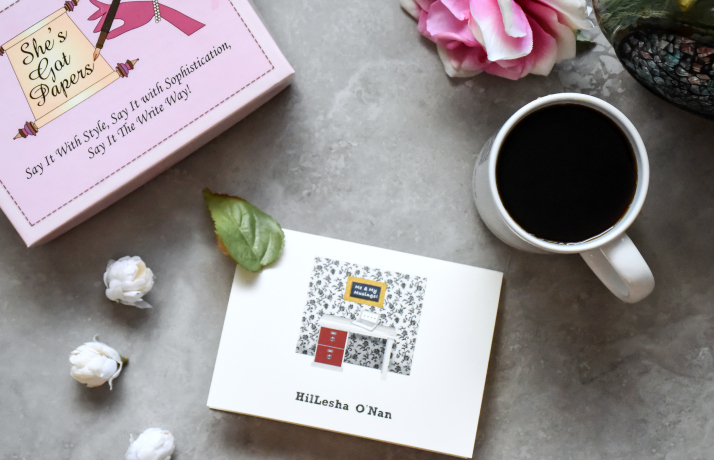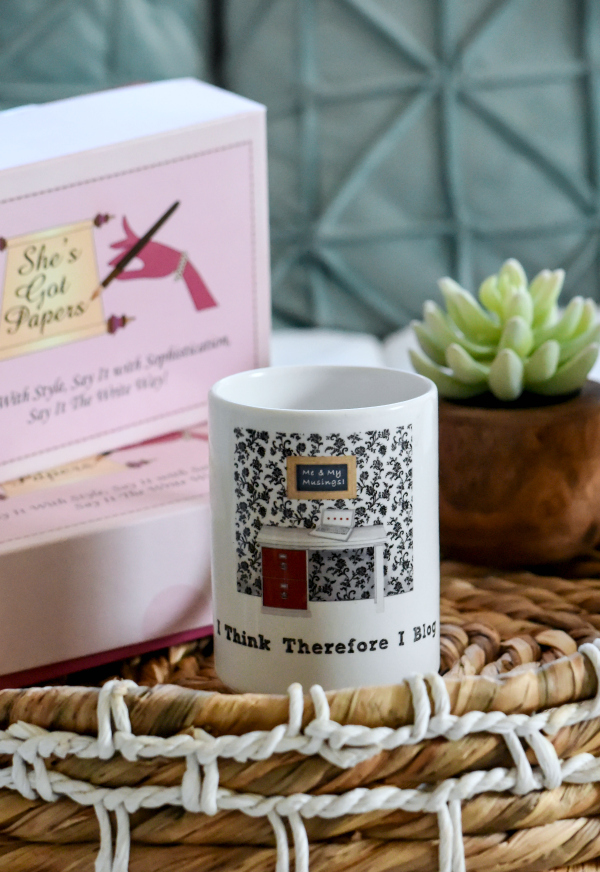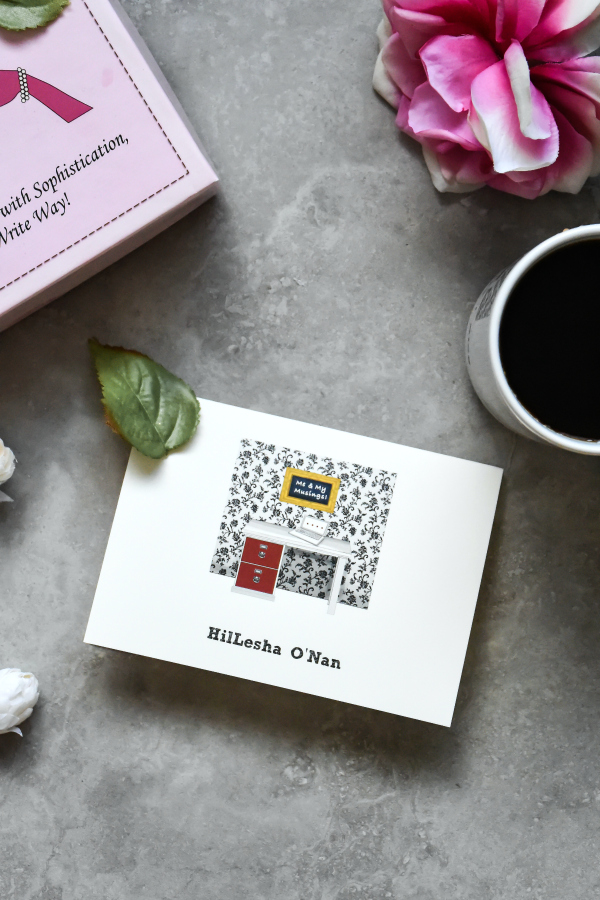 This year, make your mission to encourage, inspire, and empower – the "write" way!
Keep in Touch with She's Got Papers