Believing that good starts young, Allstate strives to inspire the next generation through community projects. These community projects help our next generation become our future change-makers and leaders.
Thank you Allstate for sponsoring this post. I chose to write this post because doing good in local communities is at Allstate's core.
Does your heart jump for joy when you help someone out? You're not alone. Many of us want to make a difference in others' lives! Putting a smile on a person's face and helping others in need has always made my heart jump with joy and happiness.
Leo Buscaglia once said, "Too often we underestimate the power of a touch, a smile, a kind word, a listening ear, an honest compliment, or the smallest act of caring, all of which have the potential to turn a life around." I couldn't agree more with this statement since the act of kindness can go a long way.
Sadly, many of us often get caught up in our busy lives. Sometimes, we have a tendency to forget how a simple act of kindness can have a positive affect on those around us: our community and circle of friends as well as our family. There is always an opportunity to create a more promising future in your community, no matter how big or small.
Fostering a positive sense of self, raising awareness on various causes, developing practical skills, and building civic responsibility are some of the benefits that children and adults alike can reap when giving back to the community. It's never too early to teach your children different ways of helping others in need. In addition to the aforementioned benefits, this can help raise your children to be empathetic and considerate – beneficial traits to possess for years to come. This is why I'm happy to team up with Allstate!
Strive to Inspire the Next Generation
Allstate believes in youth empowerment and strives to inspire the next generation through community projects. These community projects help our next generation become our future change-makers and leaders. The time and dedication that Allstate provides to communities are a prime example of who they are, and what they value.
Inspired by Allstate, I had a conversation with my kids to come up with ideas of how we can make a change in our community. Today, I'm sharing a few ways my family and I enrich others' lives by giving back.
Create a More Promising Future in Your Community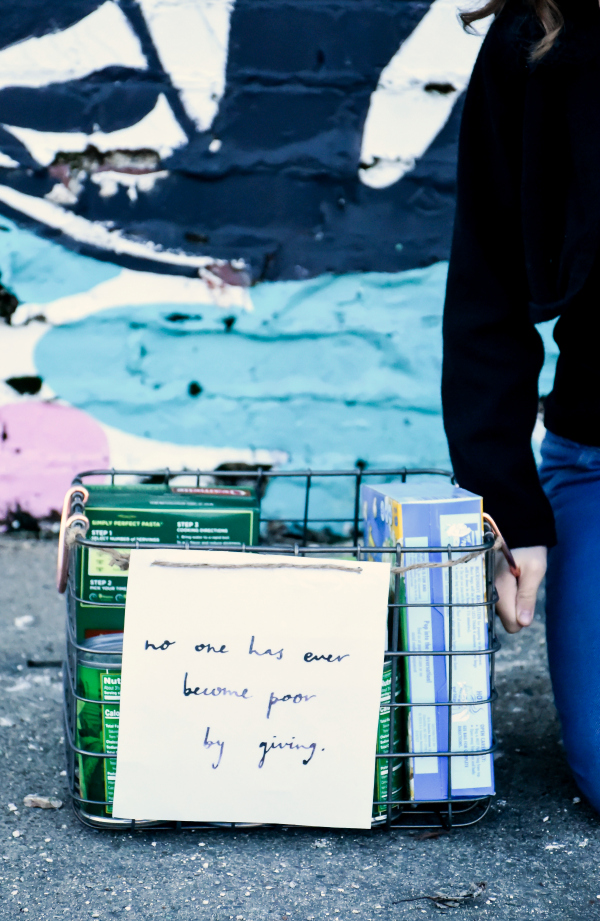 Volunteer/Donate at Food Banks
Poverty, hunger, and homelessness have always tugged at my heartstrings, especially when children are involved. Did you know that there are more than 15 million children in America living in poverty? Not only is the number of children living in poverty staggering, but it's sad to say that child poverty is continuously on the rise. Our children are our future. Break the cycle of poverty and help them reach their full potential by giving back, whether it is donating or volunteering at a local food bank or making donations to a shelter.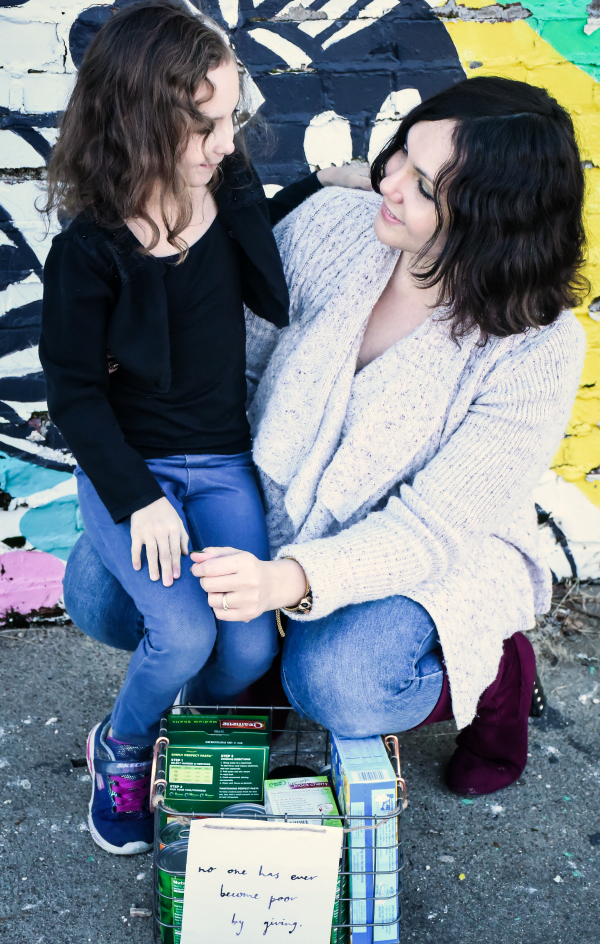 Children need the proper nutrition to excel socially and academically. A balanced and nutritious diet enables a child to reach their full potential as it's crucial for physical growth and brain development. Many don't realize the fact that hunger isn't a seasonal issue. That's why we shouldn't just donate or volunteer our time during the holidays. Many food banks start experiencing a decline in food donations during the first quarter. They often refer to it as a "spring hunger gap" when their food supply is at its lowest level. The hunger crisis is at a historic high and is sadly and continuously on the rise. We can spark change in this epidemic by breaking the cycle of the hunger crisis by giving back throughout the year. Do you know a friend or neighbor in need? You can also create a thoughtful care package as my daughter did for someone we know.
Brighten a Friend's Day with a Handwritten Note or Card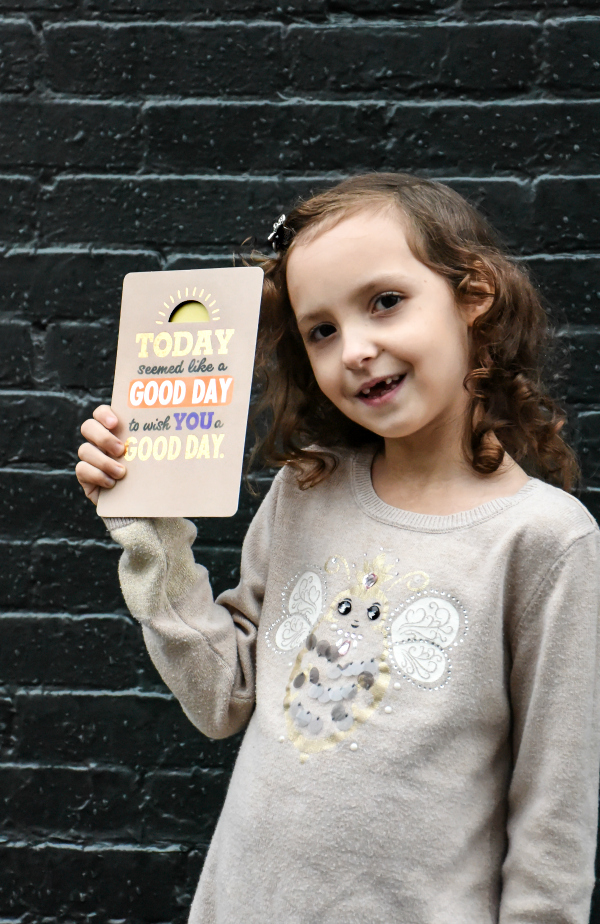 Our friendships are important! That is why it doesn't hurt to reconnect with our friends with a card or a handwritten note to say, "I'm thinking about you." This is a simple gesture that can brighten up your friend's day and make them feel loved and appreciated.
Start a Children's Book Club
One of the ways that your child can get involved in helping others in the community is starting a children's book club. Statistics indicate that 1-in-4 children in America grow up without learning how to read. They're 4x more likely to drop out of high school if they don't read proficiently by the third grade. This can result in a host of issues as they reach adulthood. Starting a children's book club can help foster the love of reading, improve literacy statistics, prevent dropping out, and create a more promising future.
Good Hearts, Good Hands℠
Change doesn't always happen unless you create it! Please watch the video above and see how young people are lending their hearts, hands, and voices to their communities to help spark change. Not only are they creating change, they're learning beneficial skills to help ensure a successful future, including skills like empathy, teamwork and problem-solving.
Want to help spark change? This digital age that we live in now gives us the unprecedented opportunity to create change and influence others worldwide.
This post was written as part of the Allstate Influencer Program and sponsored by Allstate. All opinions are mine. As the nation's largest publicly held personal lines insurer, Allstate is dedicated not only to protecting what matters most–but to guiding people to live the Good Life, every day.