Our kids' dolls should reflect the beautiful, diverse world around them. Selma's Dolls feature a collection of three ragdolls (Muslim, Mexican-American, and Down Syndrome) to teach our little ones that differences are special. That differences lead to friendship and understanding. That differences lead to wonder.
This post is in partnership with Selma's Dolls. This post contains affiliate links and I will be compensated if you make a purchase after clicking on my links.
Pretend play is beneficial for young children since it helps foster traits like creativity and boundless. These are traits that are beneficial for them for years to come. Children can embark on an imaginative with Selma's Dolls while learning the importance of diversity and acceptance of others. Each doll represents the diversity of race, religion, culture, and physical and intellectual disabilities.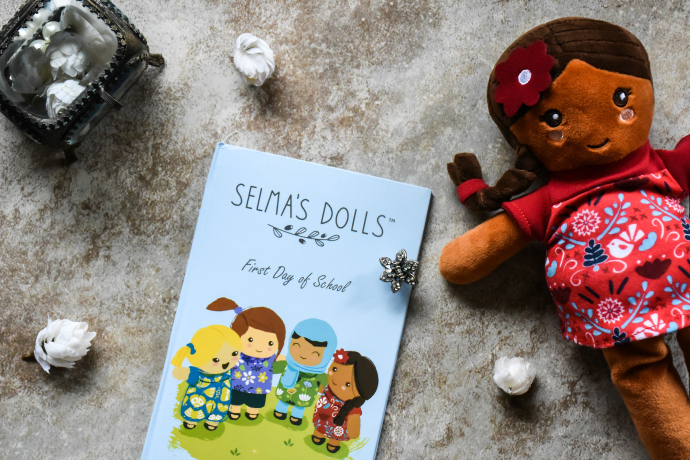 Diversity is important to my family as my children and I are multi-racial, including of Cherokee Indian, Irish, Scottish, and African American descent. My oldest son also has Mexican heritage in the mix. I'm always looking for different ways for my daughter to learn and embrace her different heritages as well as others' heritages, including her oldest brother's Mexican heritage. This is where dolls like the Lola comes into play! This doll and the other dolls sold at Selma's Dolls teach children how our differences make us beautiful. How inspiring!
Celebrating Differences with Selma's Dolls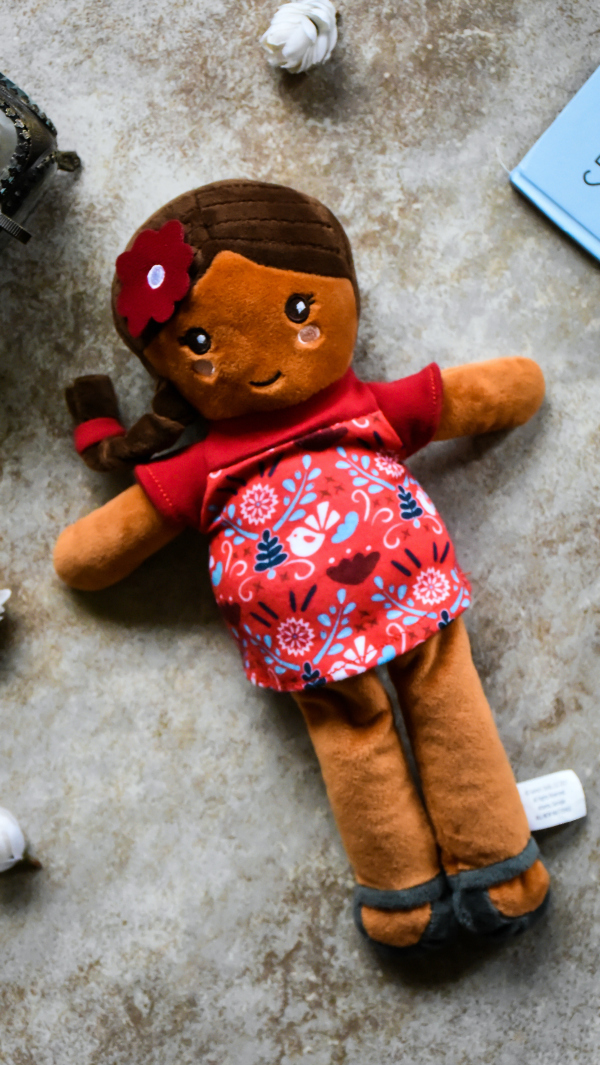 Lola is Mexican-American, lightweight, stands at 12.8 inches tall, and is made with a variety of soft and snuggly child-friendly materials like jersey knit fabric. The doll's outfit is chic and charmingly sweet, featuring a fun and vibrant Mexican-inspired print. Look closely and you'll notice an olive branch within the doll's clothing print. A universal symbolization of peace, the olive branch print perfectly depicts the message that Selma's Dolls is wanting to convey. You'll also find this symbol featured on the other dolls from Selma's Dolls.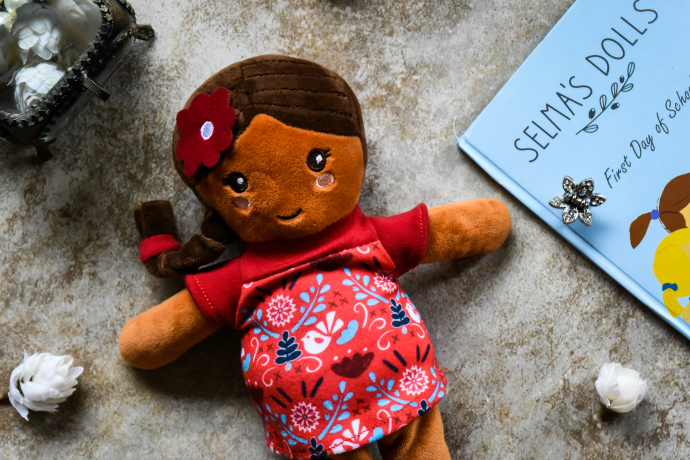 Each doll comes with a beautifully illustrated book, "First Day of School," a magical story where a little girl named Selma, the inspiration behind Selma's Dolls, overcomes her first day of school fears through the help of her new friends who happen to look very different from her. This book includes conversation starters that are beneficial in helping parents have a discussion with their child about how everyone's differences are beautiful.
In addition to Lola, there are two other dolls in the collection. Annie is a lovable doll with Down Syndrome who wears a blue and yellow dress, which are colors that represent awareness for Down Syndrome. Ameena is a Muslim ragdoll who wears a beautiful hijab. She has melted the hearts of toy judges who have seen everything on the market over the years. All three dolls have won the Tillywig Parents' Favorite Products Award and the 2018 National Parenting Products Award (NAPPA). Each doll and book set sells for $39.99 online and in retail stores across the eastern United States.