This holiday season, enjoy the holidays more and stress less by taking the hassle out of mealtime with
Red Baron
!
This post is sponsored by Red Baron but the content and opinions expressed here are my own.
'Tis the season to be jolly, but there are times in the past that I couldn't muster the energy to belt out the "Fa la la la la la la la" when it felt like I was doing so much at once. I'm sure that many people can relate to this! While this is the most joyous time of year to spend time with loved ones, there are a varying amount of roles and tasks that can make the holiday season stressful. This includes shopping, decorating, attending seasonal festivities, cooking, and entertaining. I'm not only caught in a whirlwind of holiday activities. I'm also working and trying to keep up with an energetic toddler while helping my other two with their homework. This holiday season, I'm looking for different ways to accommodate my busy schedule to help my family and I enjoy the holidays more.
Holiday Mealtime Chaos Calmed with Red Baron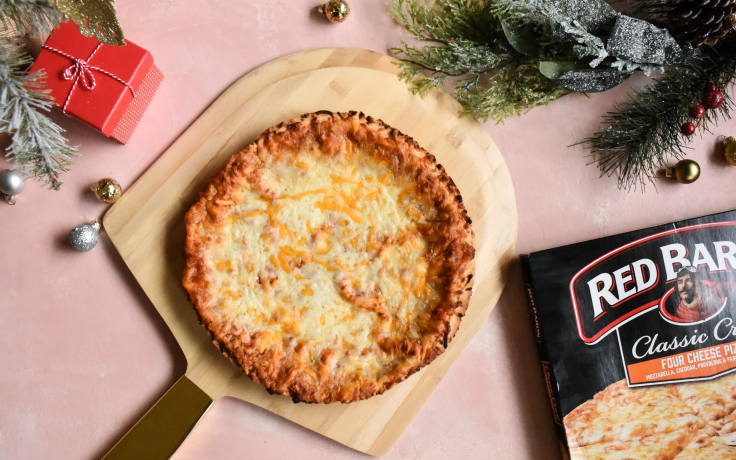 Creating meals isn't always an option since the hustle and bustle of the holiday season doesn't always make that feasible. This is why simplifying mealtime helps benefit us during the busy holiday season. The less fuss, the better! With varying tastes in food, there's at least one thing that we can agree upon and that is . . . pizza! Our favorite? Red Baron, especially the Classic Crust Four Cheese Pizza. My husband and kids are practically making a beeline to the kitchen whenever I let them know that the pizza is ready. Pizza nights are usually the perfect "antidote" after a long, chaotic day!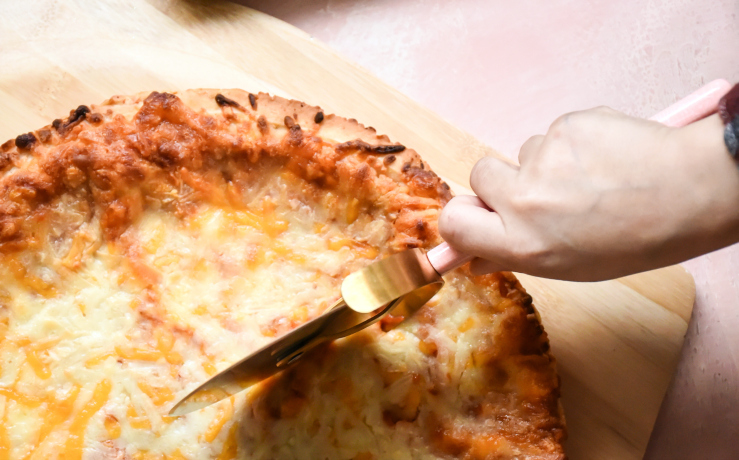 One of the things that we enjoy doing while eating our pizza is watching Christmas movies. A few of our all-time favorite holiday classics are It's a Wonderful Life (1946), Miracle on 34th Street (1947), Meet Me in St. Louis (1944), The Year Without a Santa Claus (1974), and White Christmas (1954). Some of these movies can be rented from the library or streamed by your favorite streaming service. These movie selections should get you through your holiday movie marathon for this year. Take a deep breath, eat a slice or two of Red Baron pizza, and get entranced by classic holiday cinema!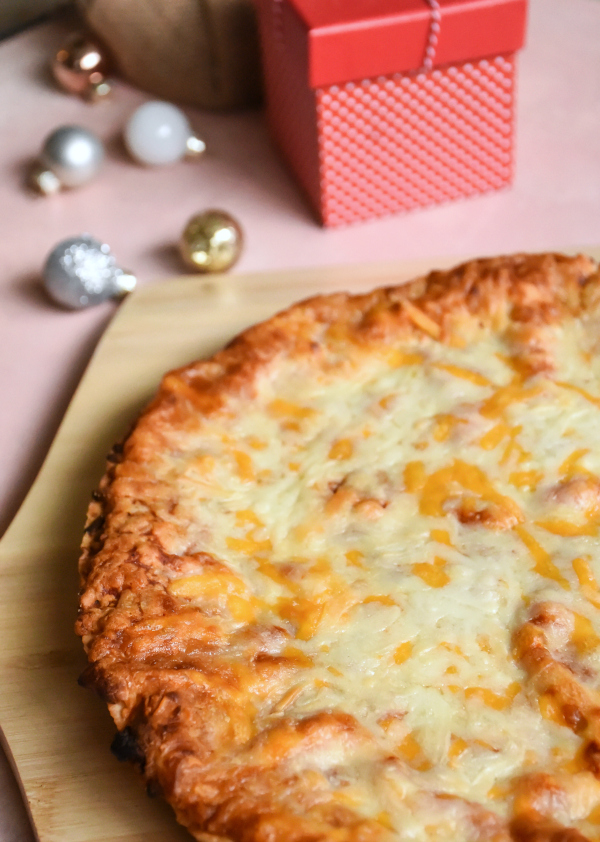 Red Baron Classic Crust passes our qualifications for the perfect pizza with flying colors. The delightfully crispy, layered crust is not too thin or thick, making this pizza an all-time classic. It comes in 11 different flavors that will tantalize the palate, everything from Hawaiian Style and Pepperoni to Mexican Style and Chipotle Chicken.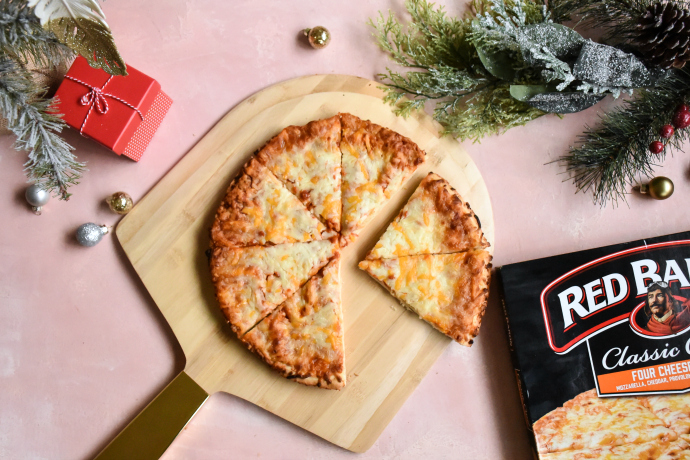 This holiday season, enjoy the holidays more and stress less by taking the hassle out of mealtime with Red Baron!