Ready to embark on a small adventure with your little one? I can't think of a better car seat than the Magellan 5-in-1 Convertible Car Seat by Maxi-Cosi!
Thank you Maxi-Cosi for sponsoring this post. Keep your little adventurers comfy, safe & stylish with the Maxi-Cosi Magellan 5-in-1 car seat!
Ready to embark on a small adventure with your little one? I can't think of a better car seat than the Magellan 5-in-1 Convertible Car Seat by Maxi-Cosi! In terms of style, comfort, and safety, car seats have come a long, long, long way since I was a child and even since my middle child was born 6 years ago. This is a good thing since I can remember that when I was a toddler that I always somehow managed to escape my car seat! I didn't like the sense of confinement that the car seat gave me. I wanted my freedom!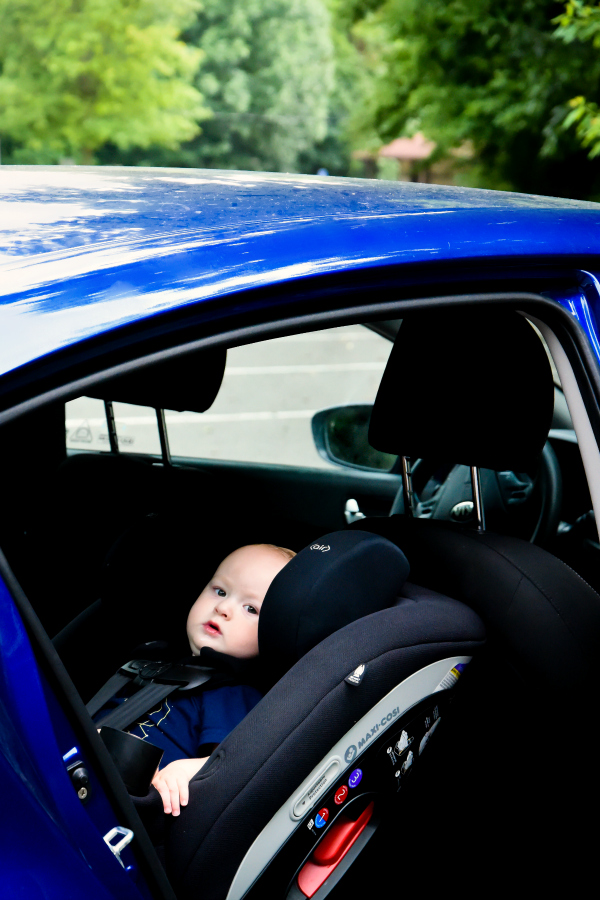 My youngest child is like me in that regard since he doesn't like confinement. He is at a stage where is he more aware of his surroundings and finds that car seats hinder his freedom. Thankfully, car seats aren't like they used to be, or otherwise, he'd have found some way to get out of it by now! There is no denying that the Magellan 5-in-1 Convertible Car Seat is everything that I look for in a car seat. In fact, it goes above and beyond to leave a lasting impression. It provides the utmost safety for any stage with Maxi-Cosi's patented Adjustable Side Impact Protection. In addition to superior protection, the Magellan 5-in-1 Convertible Car Seat has been designed with comfort and style in mind.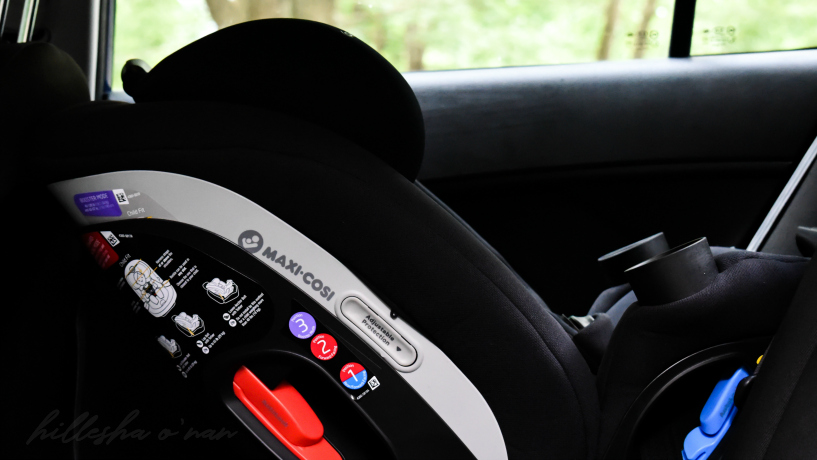 The premium fabrics have a contemporary yet timeless look. Since messes from baby and toddlers are inevitable, I love that I can throw the padding in the washing machine since it is machine washable.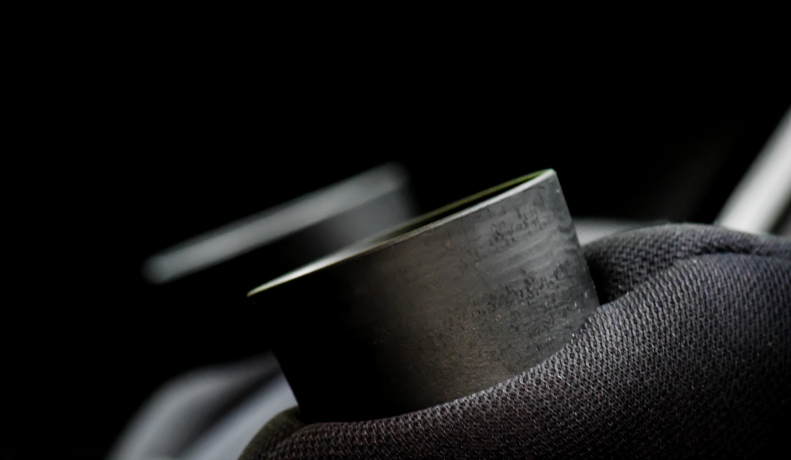 I also love the built-in cup holders, which makes my son's drinks, even more, accessible – perfect for those adventures that await him!
Small Adventures in the Maxi-Cosi Magellan 5-in-1 Convertible Car Seat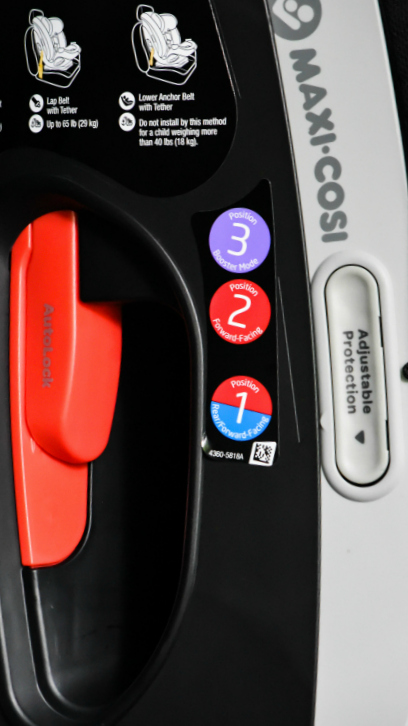 Overall, I'm beyond pleased with the Magellan 5-in-1 Convertible Car Seat. I highly recommend this car seat if you're looking for something that ensures ultimate protection and comfortability. One of the most noteworthy features is that the Magellan transitions between five settings of use. This includes Baby Rear-Facing, Toddler Rear-Facing, Toddler Forward-Facing, Child Forward-Facing and Belt Positioning Booster.
The Maxi-Cosi Magellan 5-in-1 Convertible Car Seat is recommended for children from birth to age 10 (5 lbs – 120 lbs). It is available in five colors (Night Black, Midnight Slate, Blue Opal, Emerald Tide, and Violet Caspia) and can be purchased for $349.99 at Amazon, Target.com, Buy Buy Baby, Nordstrom.com, and Albee Baby.
This summer, my family and I opted for a slower paced and relaxing weekend getaway in New Harmony, Indiana. New Harmony is one of our favorite places to visit when we want to relax, unwind, and surround ourselves with nature, art, and history. My daughter and oldest son have been there a few times in the past, but this was my youngest son's first time there. It was also his first mini-vacation.
My husband, sons, and I stayed in a cabin at Harmonie State Park and enjoyed everything it had to offer, including visiting plenty of trails and playground areas. From the flat floodplains along the Wabash River to the lush, rolling hills, Harmonie State Park is the perfect park for the nature enthusiast like myself. In addition to plenty of trails for horseback riding, biking, and hiking as well as playground areas, it boasts several spots for camping and picnics, and an Olympic-sized pool.
There is also a pioneer cemetery, the Edmonds Cemetery, that's deep within one of the hiking trails. The monuments are scarce, broken, and hard to read, but they're interesting pieces of history, nonetheless! We also visited New Harmony Historic District in New Harmony, Indiana. There are plenty of quirky folk art strewn throughout the neighborhoods, historical buildings, independent businesses, gardens, labyrinths, sculptures, and inspirational bronze plaques. This is a mere sampling of what New Harmony has to offer!
Take a Stroll with Us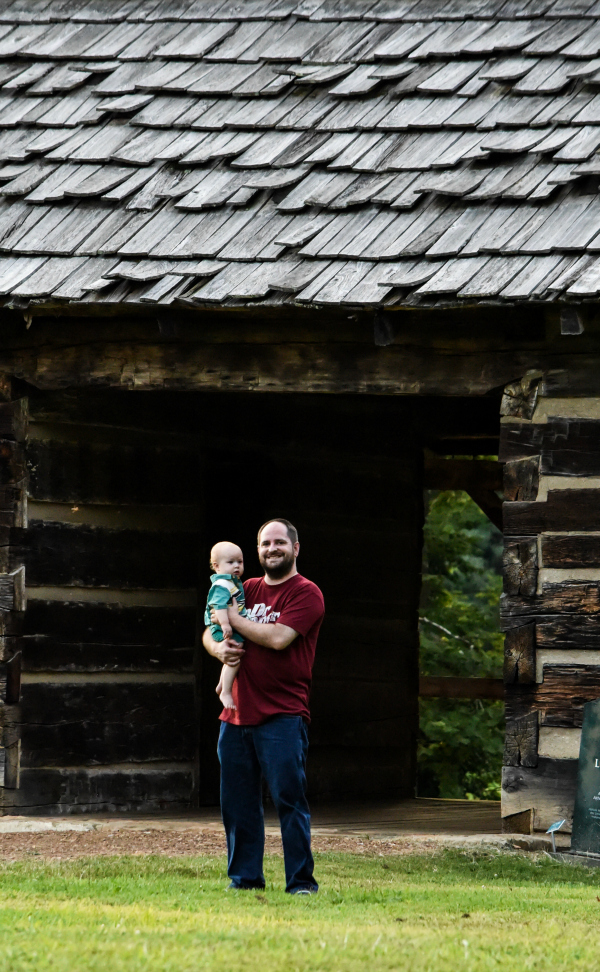 This quaint town was originally just known as Harmony since it was established by the Harmony Society in 1814. It was later renamed New Harmony by Robert Owen after he purchased it in 1825. Robert Owen's intention was to create a utopian community that was self-sufficient and free of inequality and poverty. His vision of a utopian community may have failed, yet New Harmony is still one of the beautiful and peaceful towns in the state of Indiana.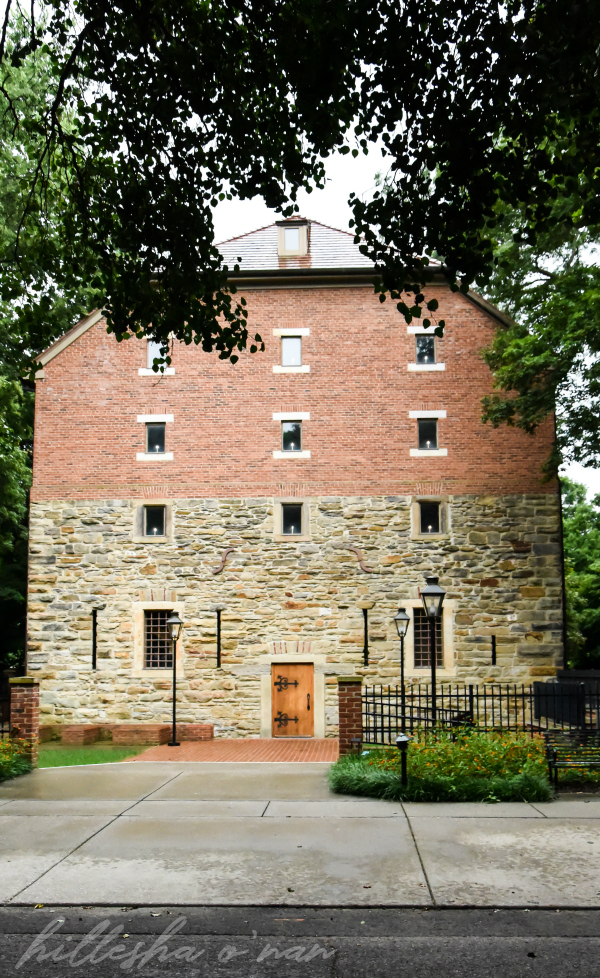 Several of New Harmony's old Harmonist buildings like the Rapp-Owen Granary, David Lenz House, and Ludwig Epple Guest House still stand and have been restored. These structures, along with others related to the Owenite community, are included in the New Harmony Historic District. Modern additions to the town include the Atheneum and Roofless Church.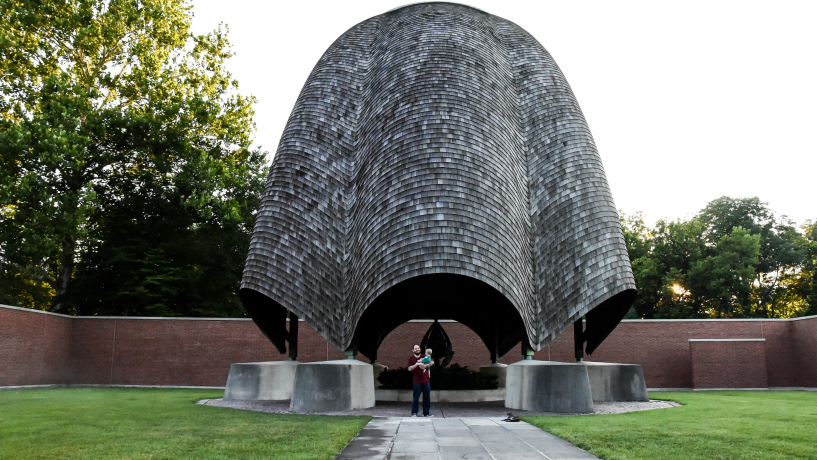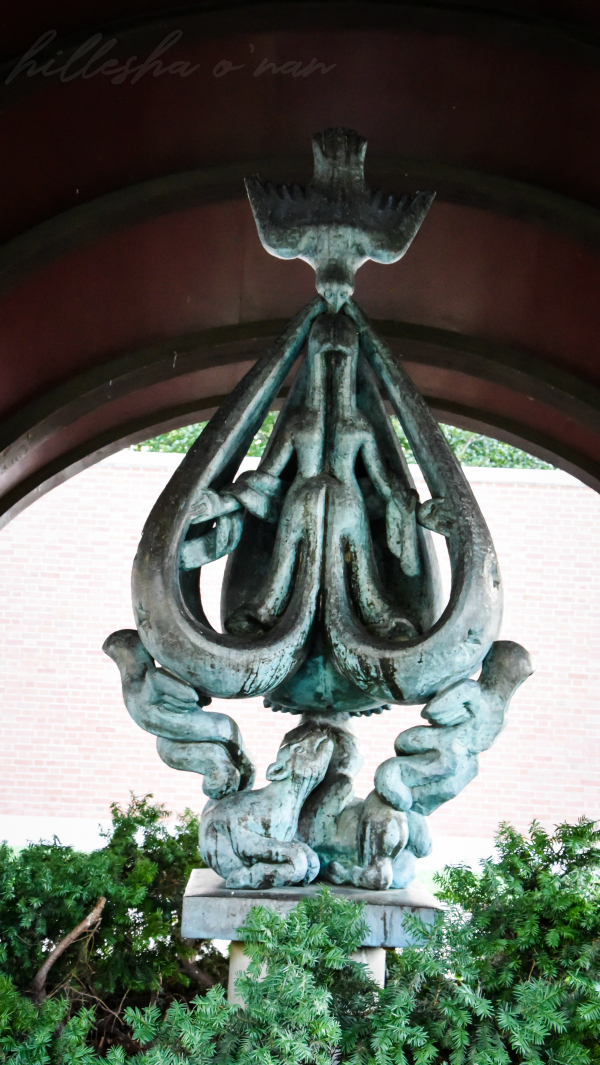 The Roofless Church will always be one of my favorite attractions! It's a beautiful structure that was designed by architect, Phillip Johnson, in 1960. This architectural landmark stands at 50-feet, featuring an interior dome that is shaped as an inverted rosebud. It's a window of opportunity for photographers during the spring and fall seasons when foliage is at its prime. This is why it isn't surprising that it's New Harmony's most popular wedding venue!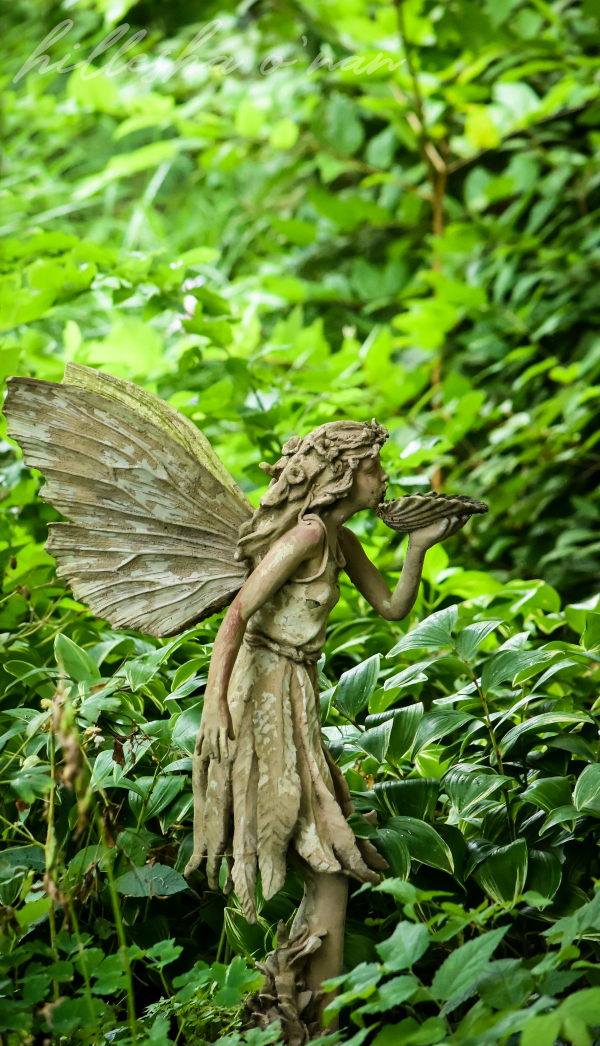 New Harmony has a vibrant community where plays, concerts, and festivals are held throughout the year. It's one of the most popular locations for photo shoots, hiking, biking, horseback riding, picnicking, and weddings. It's the perfect place to destination for the casual traveler that doesn't have an itinerary in mind. It makes an ideal retreat from the larger world to seek enlightenment, spirituality, and the beauty of being surrounded by nature and art. The preferred means of transportation in this quaint town are golf carts. I usually prefer to walk, but they have golf cart rentals for people who arrive and do not own a golf cart.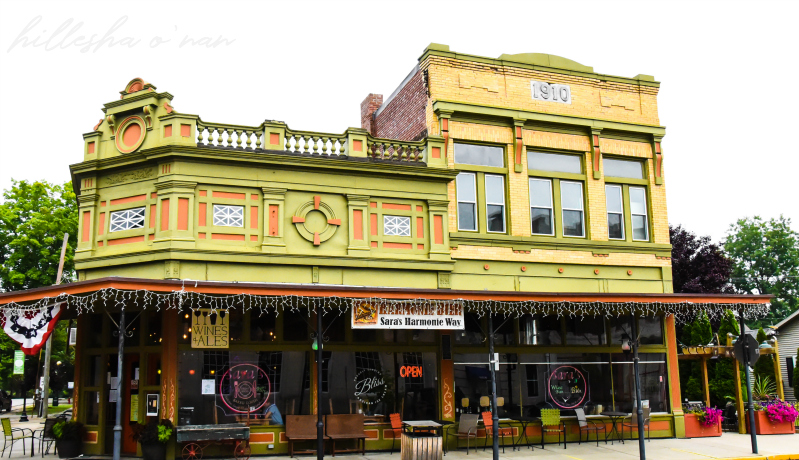 One of the most refreshing things about New Harmony is that each business is independently own! There isn't a popular chain of grocery stores or restaurants in sight. Downtown is the heart of this quaint and historic town. It boasts an array of antique shops, craft centers, bookstores, and restaurants. Their restaurants offer everything from fine dining by candlelight to deli-style sandwiches. I love stopping by Sara's Harmony Way on Church St. to treat myself to one of their delectable smoothies.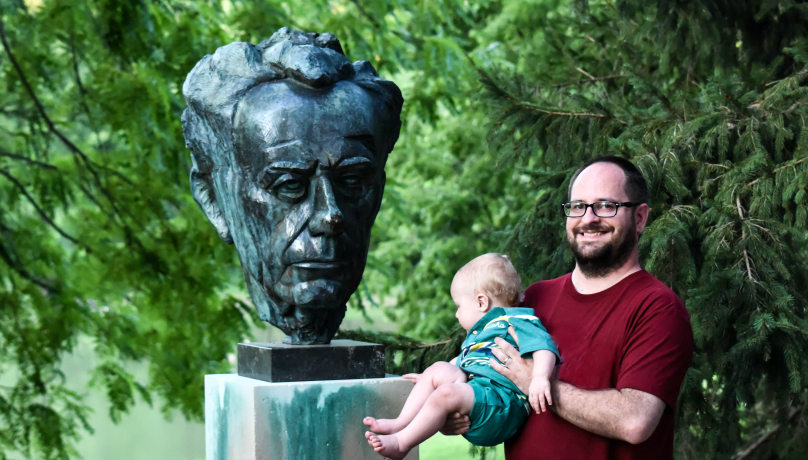 Tillich Park is one of my all-time favorite parks! It's filled with so much wonderment, beauty, and delight. It was named after Paul Johannes Tillich (1886-1965). You'll find several stones that have inscribed quotations from his writings. A larger than life portrait sculpture of Paul Johannes Tillich overlooks a serene lake that's nearby. You'll also see the Chapel of the Little Portion, a giant wooden chair, and MacLeod Barn Abbey. There are other notable attractions and sculptures as you venture past Tillich Park.
Did you take any adventures with your family this summer? I would love to hear about it!
I was selected for this opportunity as a member of CLEVER and the content and opinions expressed here are all my own.