This post is in partnership with airweave. This post contains affiliate links and I will be compensated if you make a purchase after clicking on my links.
I've been refurnishing and redecorating my daughter's bedroom for the past month. While her bedroom is in no way to completion, it is slowly yet surely coming together with the things I have found here to give her the bedroom that is perfect for her. This includes upgrading her bed to a big girl bed! For under $200, we found the Brighton Tufted Upholstered Twin Size Platform Bed. The durability, color choices, gorgeous nail trimming, and button-tufted upholstery make it quite of a steal at this price. In conjunction with the airweave Advanced Mattress ($1,200 – $1,800), it doesn't take long before my daughter is lulled into a blissful slumber! In the coming weeks, I'll give a bedroom tour of my daughter's room. In the meantime, here's a sneak peek of her big girl bed!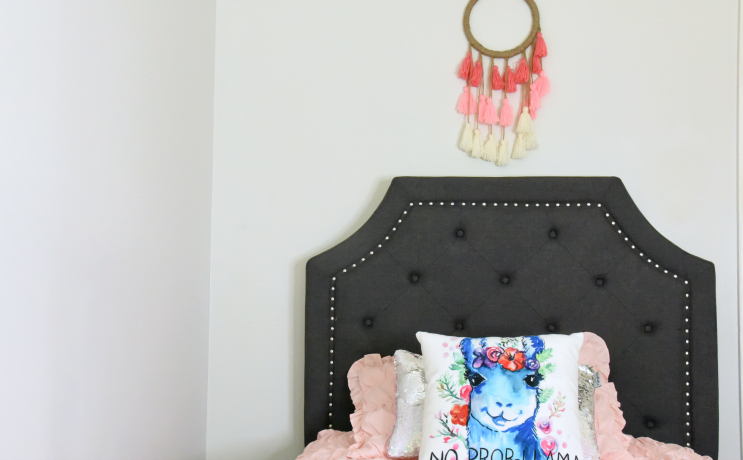 Why I Chose the airweave Advanced Mattress
It is said that we spend one-third of our lifetime sleeping. That's 25 years of sleep if we reach the age of 75. One of the most important pieces of furniture that we can ever own is a good quality mattress. A good quality mattress is essential for our overall well-being. Not only you're able to sleep better, but a good night's rest does wonders for the mind and body. Your memory is sharper and your mind functions better when you're well rested. Mattresses that are inexpensive may seem like the best thing you can do for your wallet, yet they may not provide the same support, durability, and comfort that a good quality mattress will.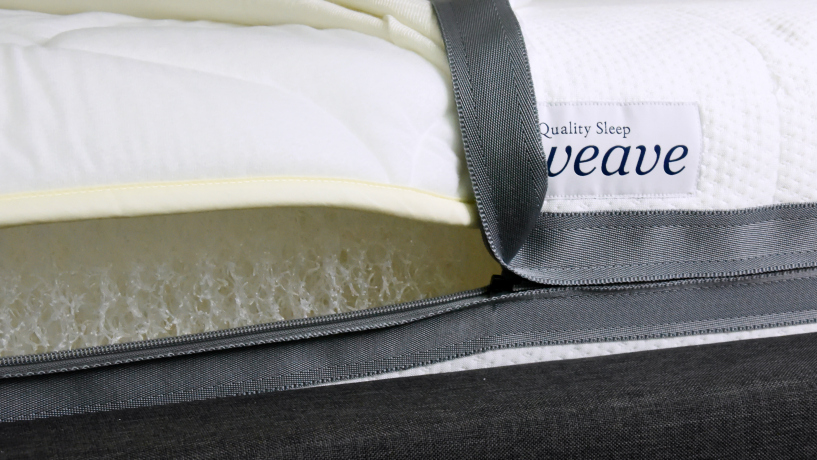 It's true that mattress companies are a dime a dozen these days, especially with new ones seemingly popping up every day. However, airweave sets themselves apart from other mattress companies! How? Their airweave Advanced Mattress features an an innovative air-fiber technology. Through its unique interwoven design, air-fiber helps you move easily, evenly distributes weight and allows airflow to help keep you in a deeper more restful sleep.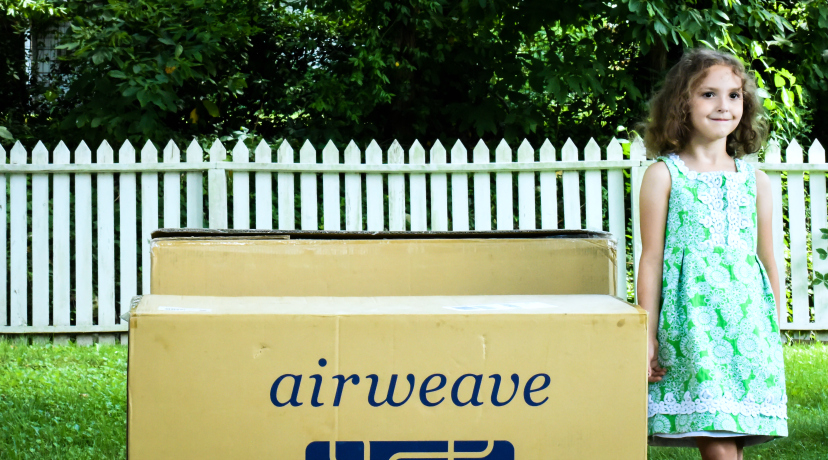 When the airweave Advanced Mattress first arrived on our doorstep, I was half-expecting this mattress to explode like biscuits from a can once it was opened. To my pleasant surprise and relief, this wasn't the case at all. Exhibiting qualities that surpassed my expectations, it is a bit challenging to sum up in just a few words on the fabulosity of the airweave Advanced Mattress!
Unboxing and setting it up was effortlessly easy and done within minutes. With this mattress, you can personalize your comfort! Choose what feels right for your sleep preferences and position. Simply flip the DUAL MODE airfber® block to the regular or firm side, or add the pillow top layer for softness.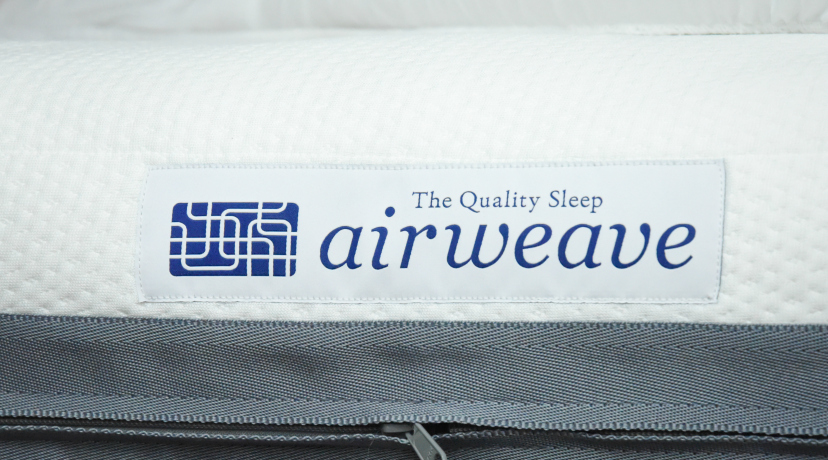 As if it doesn't get better, the airweave can be enjoyed for many years to come! You easily replacing parts rather than having to buy (or throw out) your entire mattress. This better for your wallet and the environment.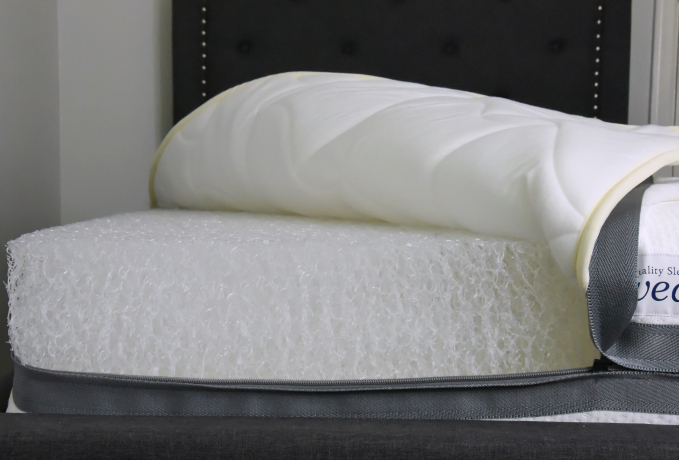 The lightweight modular design makes it easier to carry and wash your mattress. This is perfect for frequent movers and a nod to traditional Japanese futon culture, which is designed to be easily stored when not in use.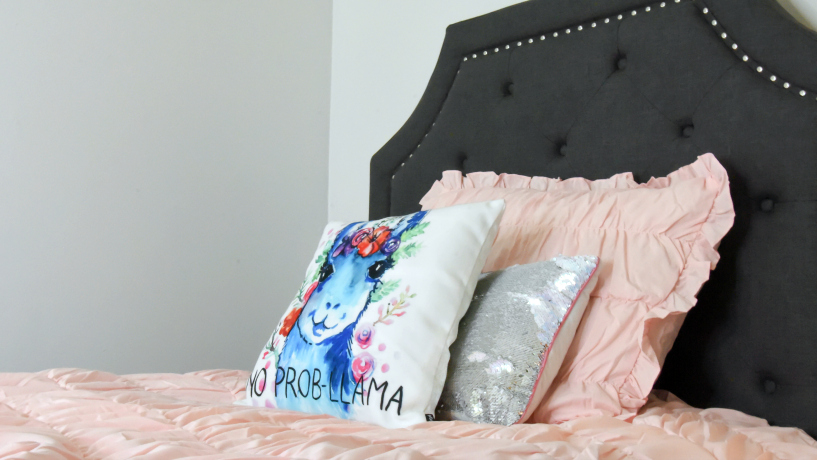 Since its inception in 2007, airweave has been offering comfortable support for the best possible quality sleep. In a nutshell, airweave is proven to reduce restlessness while sleeping, minimize strain on joints, and distribute weight evenly. This results in life-enhancing sleep experience that leaves people feeling invigorated and refreshed upon waking.
In 2014, Motokuni Takaoka (founder and CEO of airweave) brought his innovative Japanese technology to the United States via online sales. In February 2015, airweave opened its first flagship store in Manhattan's SoHo district. airweave has been available in other regions as well such as China, Singapore, Taiwan and Hong Kong with further business expansions around the world being envisioned since 2016.
Bedroom Sources
Bed: Brighton Tufted Upholstered Twin Size Platform Bed in Dark Gray, $175.37
Mattress: airweave Advanced Mattress, $1,200 – $1,800
Comforter Set: Frank and Lulu Waldorf Comforter Set in Waldorf Pink, $44.99 at JCPenney
Decorative Pillows: Studio Emma Kaufmann No-Prob-Llama Llama Pillow, $35 | Mermaid Pillow Co. Magical Unicorn Pillow with Reversible Iridescent & Silver Sequins, $47.99
Wall Decor: Dreamcatcher, $9.99 at Gabe's
Connect with airweave