Create a comfortable and safe environment for your baby with this multifunctional DockATot! It helps soothe your baby during nap time, playtime, and lounging. It also facilitates healthy time spent on their tummies.
This post is in partnership with ELFIN MEDIA Influencer Program on the behalf of DockATot.
Unless you have been living underneath a proverbial rock, the days of hauling a cumbersome Pack 'n Play from one destination to the next are long gone! This is because of the holy grail of baby gear: the DockATot! The DockATot is a portable co-sleeper and lounger that has won the approval of everyday and celebrity moms alike, from Kim Karsdashian and Emilie de Ravin to Lauren Conrad and Coco Rocha. Some of its notable accolades include National Parenting Center Seal of Approval, Mom's Choice Award, Silver Nappa Award, and TillyWig Award.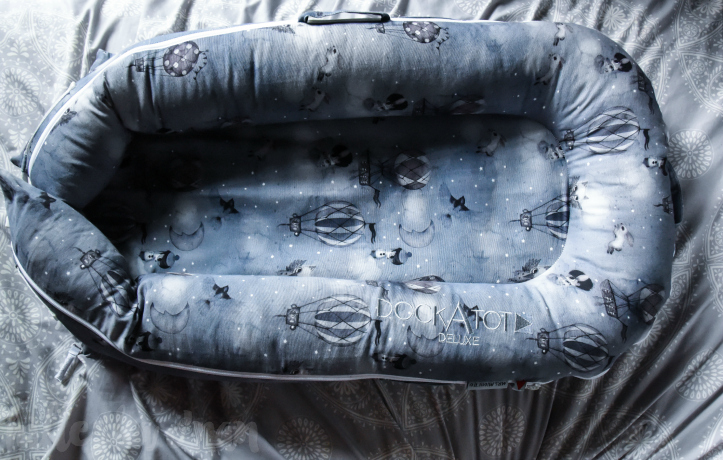 The style element is often left out of the equation when it comes to creating functional products like baby gear, but the DockATot isn't utilitarian in the least. It has been dutifully created for your baby to lay back in style, whether they're playing, lounging, napping, or co-sleeping. For playtime, you can purchase the toy arch and toy sets separately. The functionality doesn't end there! It is also beneficial for supervised tummy time to improve your baby's motor skills while strengthening their head, neck, and shoulder muscles. This is why its portability, functionality, and versatility makes it the perfect traveling companion. It helps simplify the traveling experience while preserving the sanity for parents of babies and toddlers!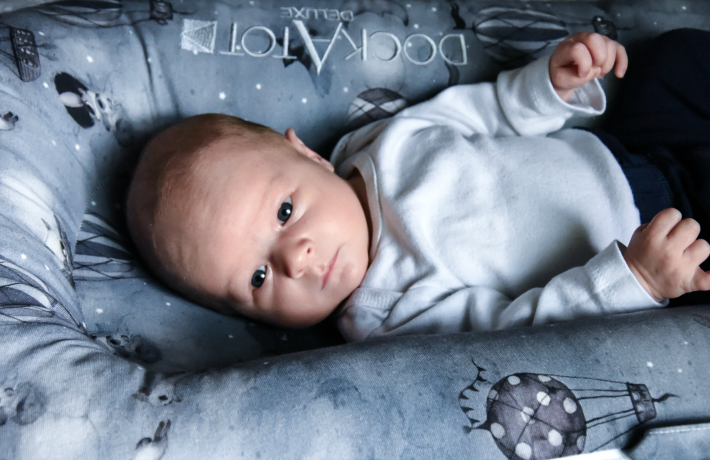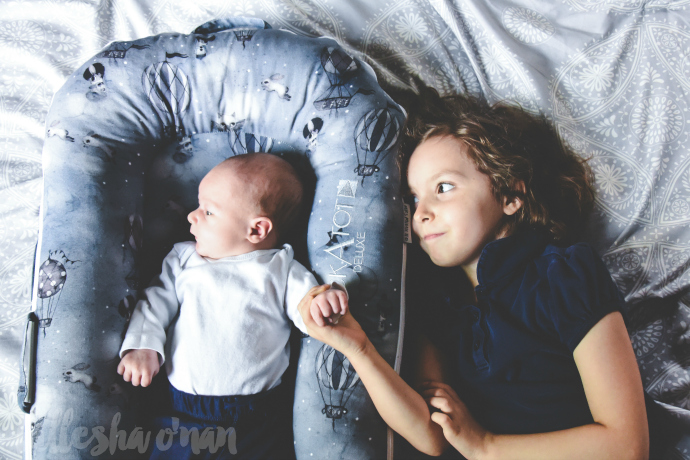 It has been almost 2 months since our third baby made his entrance into the world! We have tried several different baby products since his arrival, but nothing comes close to the DockATot Deluxe+ Dock. It is our favorite baby product for many reasons! I love that each DockATot Dock is not only made with a non-toxic, washable, comfortable, hypoallergenic, and breathable fabric, but it also features protective sides to prevent baby from rolling out.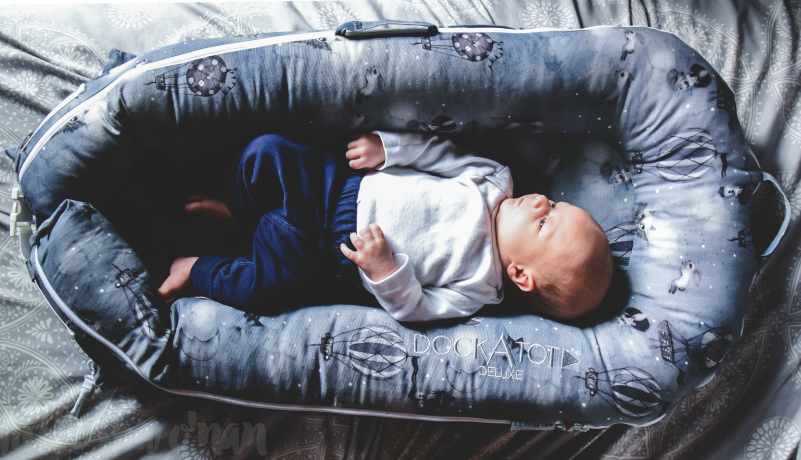 Spit-ups and blow-outs are inevitable and come with the territory. It was pleasing to know that the slipcovers are 100% machine washable, especially since my son has had a few minor spit-ups. Unzipping the slipcover and throwing it into the wash was easy peasy! It looked good as new after it came out of the wash.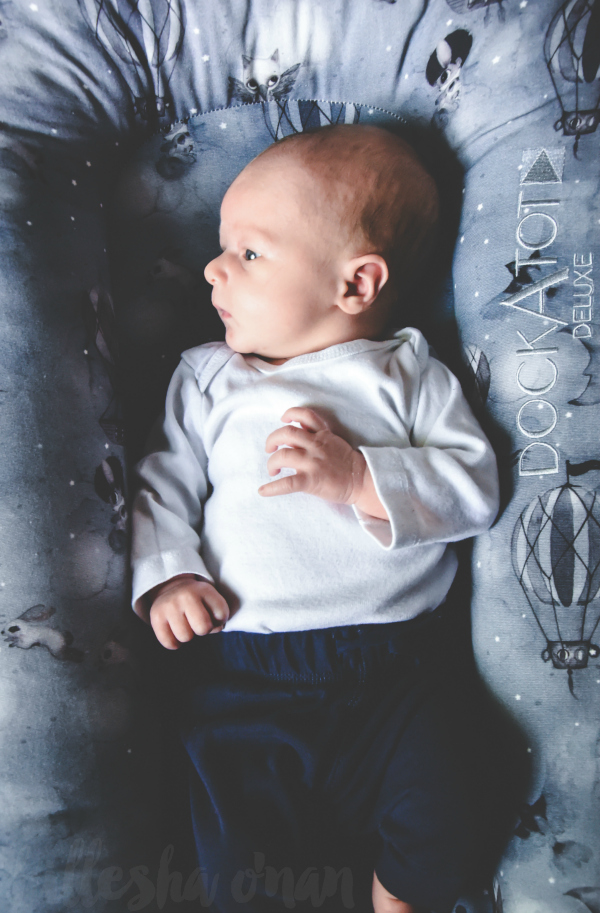 From neutral to geometric patterns, you can choose from a variety of designs to complement every room in the house – not just the nursery!
Nestled high up in the clouds is a hidden world you probably never even knew existed. Powder pink kites dance through the warm air, enchanted tunnels with changing architecture, rainbows appearing suddenly to create lavish light shows. You'll find friends who can turn clouds into candy floss and fish who can sing as sweetly as the nightingale's song.
The DockATot Deluxe+ Dock (Night Night; $195) that I'm featuring is beautifully illustrated with the wondrous work of Mrs. Mighetto. Mrs. Mighetto is a Swedish brand that is known for their original watercolor paintings that are filled with mystique, fantasy, and whimsy. DockATot and Mrs. Mighetto collaborated, unveiling two limited-edition slipcovers (Night Night and Lovely Day) along with a matching toy set (Cloud Friends; $30).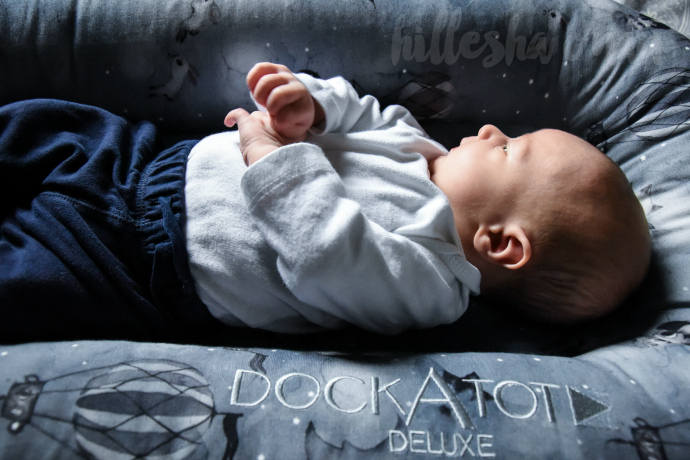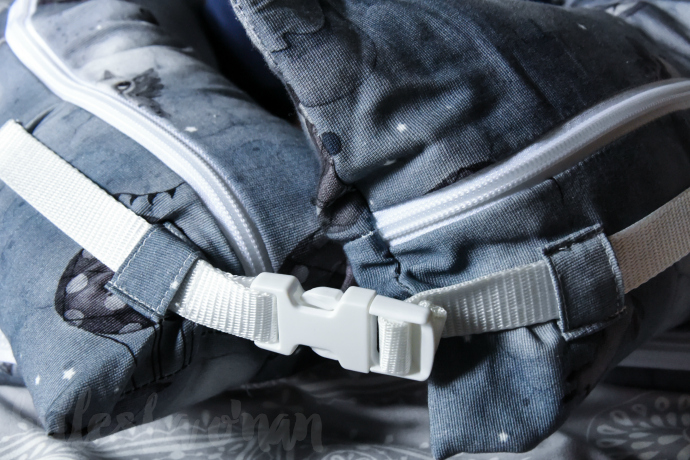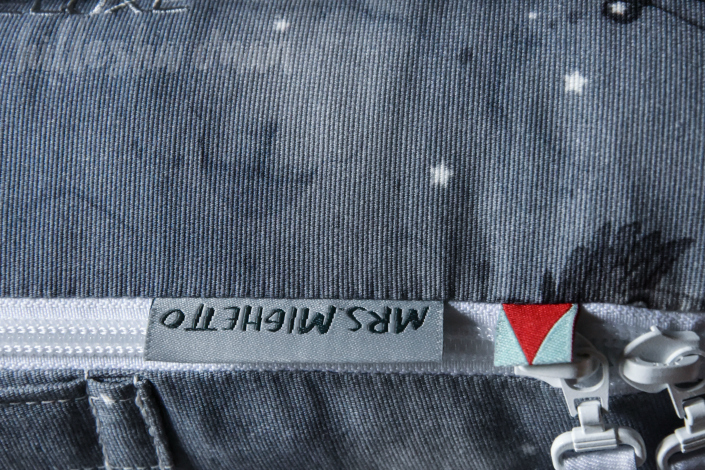 It is true that the DockATot Deluxe+ Dock has a price tag that may cause any parent to be hesitant, but it is truly worth the investment! Especially if it is quality, functionality, and versatility that you're wanting. The DockATot Deluxe+ Dock is definitely baby shower gift-worthy. The recipient may send you another thank you card down the road – even if they already sent you one after the shower!
This fall, the coveted Swedish brand will be unveiling a botanical-inspired collection, including patterns of palm trees, banana leaves, and roses.
Sneak Peek of DockATot's Fall 2017 Collection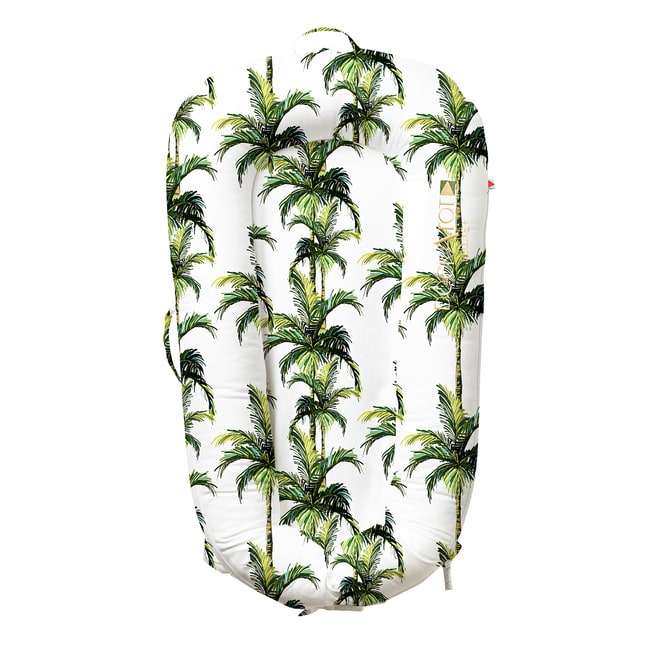 Choosing the Right Size DockATot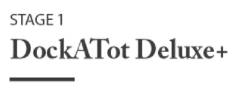 Age: 0-8 Months
Weight: 5-22lbs
The DockATot Deluxe+ is perfect for supervised tummy time, lounging, supervised naps, changing diapers, safe co-sleeping, and playing. It fits snugly, creating a sense of being held. The clasp can remain open for added length.

Age: 9-36 Months
Weight: 22-40lbs
The DockATot Grand is perfect for transitioning to big kid bed and lounging around the house, to name at least a couple of its benefits. There are bumpers that act as a bed guard for young children, allowing them to settle more easily in a bigger bed and make an easier crib to bed transition.
Connect with DockATot