Chesapeake Bay Candle takes you on a fragrance-filled journey and creates unforgettable memories.
Chesapeake Bay Candle is the home fragrance brand synonymous with stylish design and unique, nature-inspired fragrances. Based in Rockville, MD, the brand draws inspiration from the serene beauty of Maryland's idyllic shoreline. Season after season Chesapeake Bay Candle provides style, fragrance, and ambiance to millions of families around the world.
Driven by their entrepreneurial spirit, husband-and-wife team Mei Xu and David Wang established their company Pacific Trade International with the signature home fragrance brand Chesapeake Bay Candle in 1994. Following her passion for design, Mei began by arranging a candle workshop in their home in Annapolis, MD where she created the first Chesapeake Bay Candle collection using Campbell soup cans as candle molds.
Having always looked for an escape to a natural lifestyle, and inspired by the surrounding beauty of the Maryland bay area, Mei and David decided to pay tribute to this treasured coastline and named the candle brand Chesapeake Bay Candle.
Over the years Chesapeake Bay Candle established partnerships with America's most renowned retailers, including Target, Kohl's, and Pier 1 Imports. Today Chesapeake Bay Candle is one of the most popular candle brands in the country and around the world.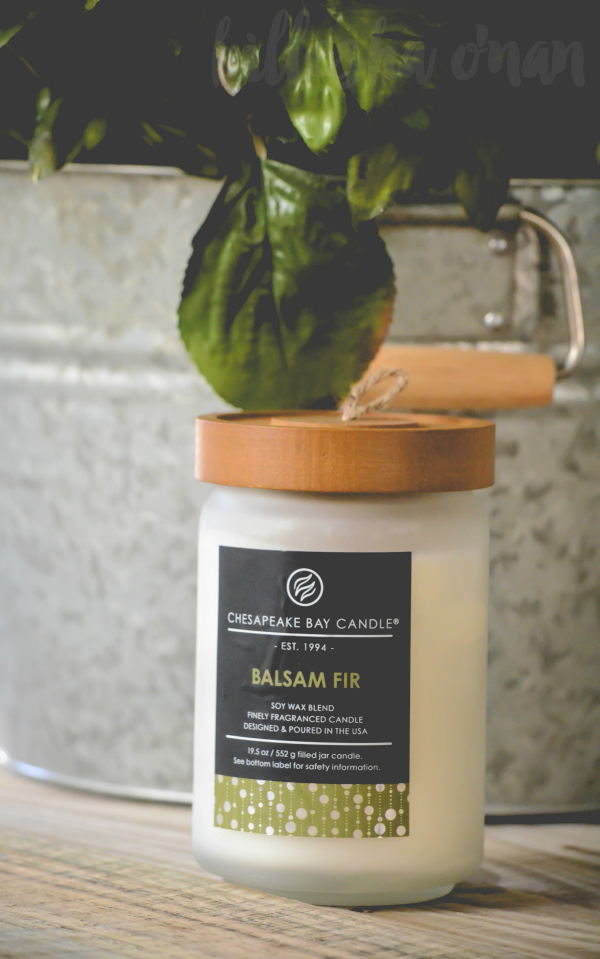 I have candles strewn throughout my home because of the comfort, tranquility, and ambiance that they provide. Earthy scents like the Cypress & Oak Coffee Table Jar Candle ($25) and Balsam Fir Large Jar Candle ($20) instantly lift my mood and spirits. The atmosphere becomes more tranquil and peaceful as I close my eyes for a brief moment, visualizing in my mind's eye that I'm walking on one of my favorite hiking trails.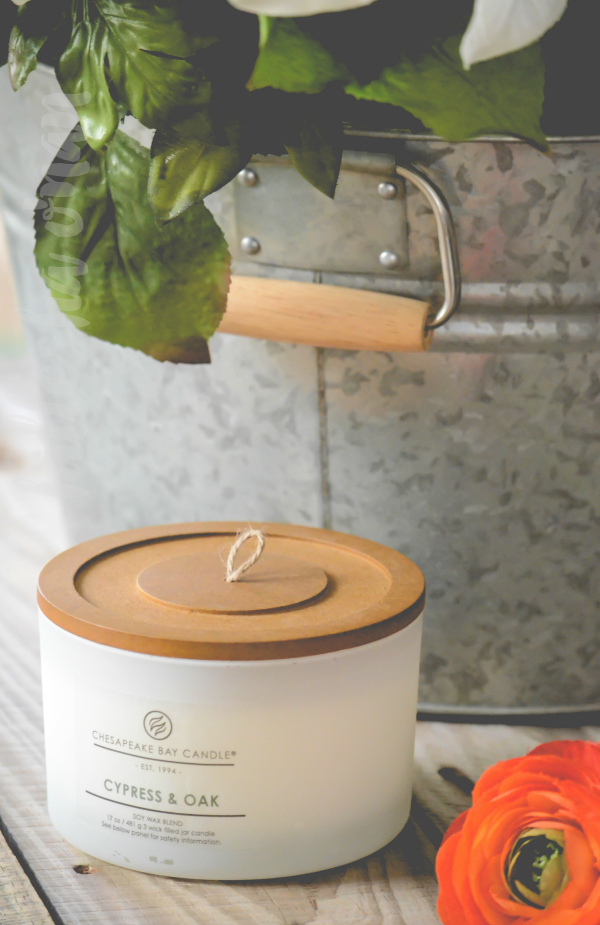 The Cypress & Oak Coffee Table Jar Candle is a harmonious blend of notes of spearmint and eucalyptus with woody balsam, oak, and lavender. A festive blend of evergreen pine, fresh balsam, and spiced pomander permeates the air with the Balsam Fir Large Jar Candle. I love how each scent still lingers after you're done burning either candle. I also love that they burn evenly without sputtering.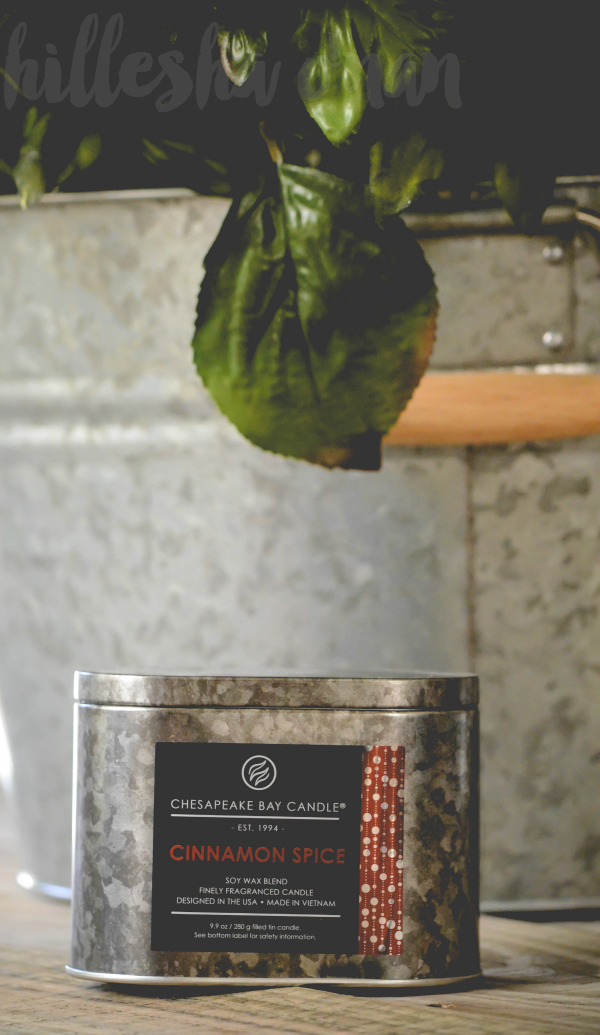 The Cinnamon Spice Double Wick Tin Candle ($15) is an invigorating blend of sugar clove and cinnamon bark with hints of vanilla, bay leaf, and warm nutmeg. The scent will liven up any atmosphere without dominating it. It is beautiful and vibrant, making it the perfect pick-me-up on the brutally cold, sometimes bleak days of winter. Everything from the intensity of the fragrance of the candle to the tin that it's housed in makes this candle the ultimate gift for any candle lover! It will add a sumptuous touch to any room. For a dramatic, yet festive look, place it on a mantel or part of a centerpiece for a seasonal gathering.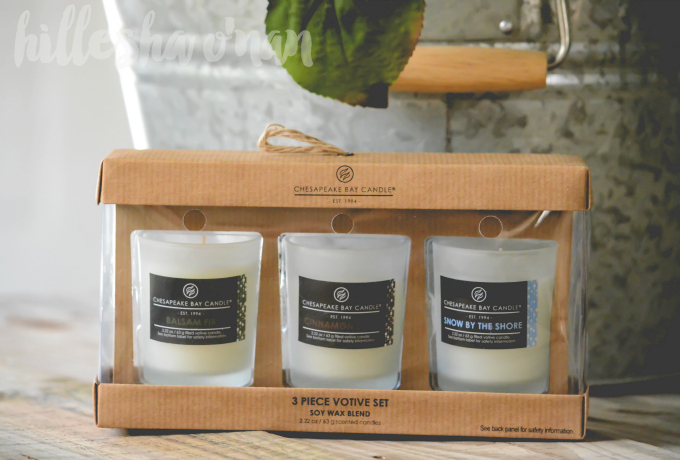 The Holiday Edition Trio Votive Gift Set ($15) includes three different fragrances (Snow by the Shore, Cinnamon Spice, and Balsam Fir). Each fragrance is notable, but there's no question about it that the Snow by the Shore is the biggest contender! It's reminiscent of the first day of snow. Think of a pristine and enchanting landscape with hints of fresh mint, galbanum, and sage leaf. Soft florals of white violet, ivy, and rose sparkle under a blanket of snow. Creamy sandalwood, musk, and warm tonka rise to greet the season.
With a flicker of a flame and fragrance, add a tranquil and beautiful ambiance with Chesapeake Bay Candle.
Connect with Chesapeake Bay Candle
This post is in partnership with Chesapeake Bay Candle and She Savvy.