Winter is coming!
But there's really no reason to be afraid of the shorter days and colder nights. Fresh snowfall, wind-chilled cheeks, and abundant layers of clothing are a natural part of winter. With at least six months of winter per year, the countries of the North embrace the cold months with enthusiasm—and they could teach us a thing or two about surviving winter.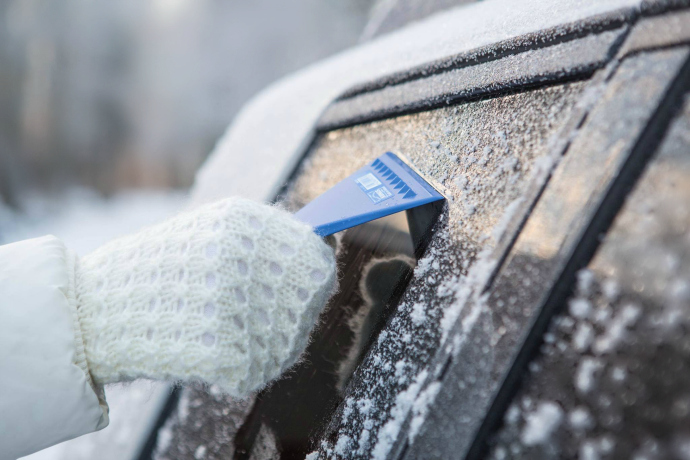 KUNGS' 4 SECRETS TO SURVIVE WINTER LIKE AN ARTIC BOSS
USE THE COLD TO YOUR ADVANTAGE
Low temperatures inspire many in the Nordic region to get together outside and enjoy the 'fresh' weather that only winter can bring. Take advantage of what winter has to offer: Plan a day trip to your nearest sauna, go sledding on the nearest hill or simply throw snow at your friends and family. Here's a "cool" idea: Pack a warm thermos of soup to enjoy after a wintertime ski run—and have a picnic right in the snow!
DRESS LIKE YOU MEAN IT
One of the key reasons winter-haters despise the cold is that they simply don't know how to dress for it. The people of the Arctic know better. It's easy: Before heading outside, make sure you're properly clothed. The secret? Multiple layers. A thick winter coat is essential, along with waterproof gloves, wool socks, a scarf, a hat, and of course, snow boots! Several layers of pants can help, as well. Arctic tip: Allow yourself some extra time (10 minutes) to get in and out of those extra articles of clothing.
WINTERIZE YOUR CAR
Got a car? Then you're going to want to prepare it to handle winter conditions without a hitch. Stock your car with an emergency kit, consider winter tires for better traction, and thoroughly check your battery before the cold strikes. In winter precipitation, visibility is crucial. Keep both a snow brush and a durable ice scraper on hand—and be sure your ice scraper can de-ice windshield wipers. I recommend grabbing Kungs ice scrapers and snow brushes, which are available at Sears Auto Centers across the Northeast.
YOU CAN ENJOY WINTER INDOORS, TOO
I recently partnered with
Kungs
. This company is a Finnish producer of premium snow brushes and ice scrapers that are tested in the harshest Arctic conditions — to bring you some fun expert tips from one of the coldest countries on Earth: Finland.