I felt a combination of fear and excitement as the weeks led up to something that I never envisioned myself doing in a lifetime. I participated in one of the muddiest and messiest, yet delightfully challenging and fun races: the Warrior Dash! The Warrior Dash is a mud run that involves 3.5 miles of running, swimming slithering, rugged terrain, off-road climbing, and a variety of obstacle courses (12) like Alcatraz and Goliath that are built to challenge athletes and non-athletes alike.
My initial fear of participating in the race melted away at the moment that I arrived at the Warrior Dash in Crawfordsville, IN since there were competitors from different walks of life. My husband and I regularly hike, but running is a different story for us. This is why I was pleasantly surprised that some participants were walking, while others were running at varying speeds. I was even more surprised that some courses could be skipped. These attributes made the Warrior Dash even more non-athlete friendly, especially for those who don't know how to swim or have conquered the fear of heights.
The course was muddier than usual and was covered with thick mud since it had rained throughout Friday night and Saturday morning. This made the course even more challenging. This is always expected at the location it was held since the course was near riverbanks. Rain can cause changes in elevation and the hills there are some of the steepest. This was one of the most challenging aspects of the race, yet I endured! The most challenging obstacle for me was the Pipeline. This is where acrophobia and claustrophobia mingle together. Imagine someone like myself being petrified of heights and having to climb up, over, and through a tube of kinked cargo nets 12 feet in the air. You're basically crawling through a tight, enclosed rope bridge.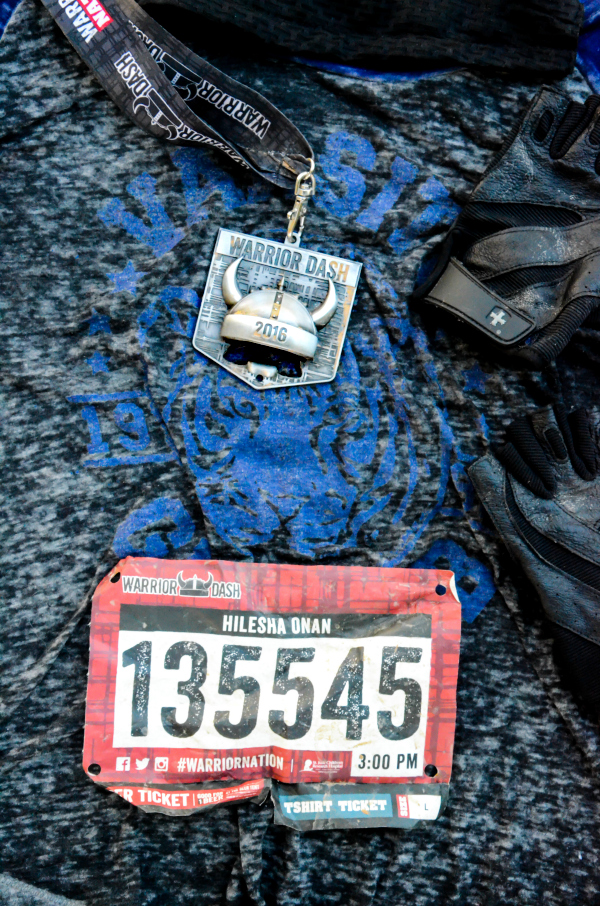 One of the obstacles that I didn't think I could have the courage to do was jumping over the fire, but I did. That was one of my shining moments! Near the end of the race, there's an obstacle where you can wade through a lake that's rumored to run deep as 40 ft. – this gave me a moment of pause since I can't swim for the life of me. This is why I was thankful that I was able to forgo this obstacle.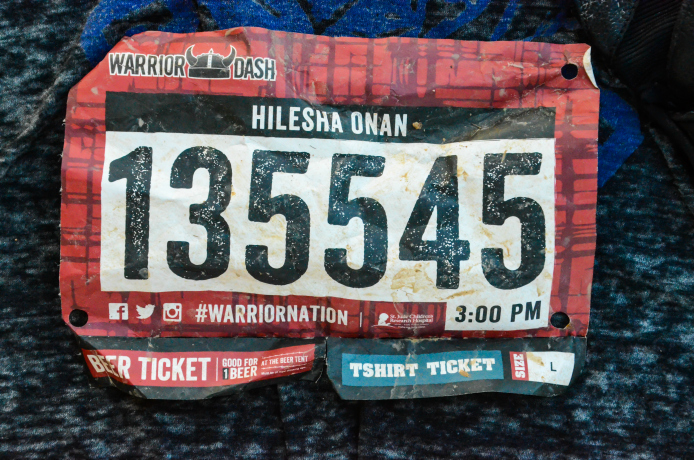 The grand finale of the race is crawling underneath barbed wire through a 100-foot-long mud pit that reeked with an unpleasant odor. I came out caked in mud and smelled like a farm animal, but at least this was the moment I could give myself a muddy pat on the back since I had made it that far! The perk of it was receiving a Viking helmet medal that doubles as a bottle opener. I was so relieved to cool off while showering off most of the mud that was on me at the outdoor shower station. It was such a pampering experience since I used a shower head like the one I have at home.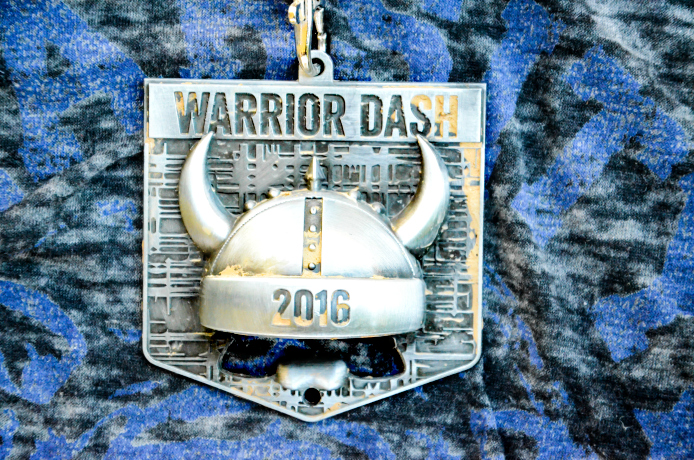 I'll admit that a mud run like the Warrior Dash isn't a walk in the park, but it can all be conquered with a positive attitude and preparation. It may be something you can't see yourself doing again after it's over and done with, but you'll be glad that you did it for the experience like I did! You're not only given the opportunity to conquer battleground, but you can also help raise money for the children of St. Jude Children's Research Hospital. The money fundraised by St. Jude Warriors go directly towards the St. Jude Red Frog Events Proton Therapy Center.
Connect with Warrior Dash
Have you ever participated in a mud run or any type of 5ks?
This post is in partnership with Delta Faucet.