One of the most captivating and inspiring stories is the story of Team SCA. It's a story of an all-female team that defies all odds and stereotypes by partaking in a sport that once was deemed the preserve of only men: offshore sailing races. These women have spent 9 arduous months competing and proving themselves that they can be on equal standing with men.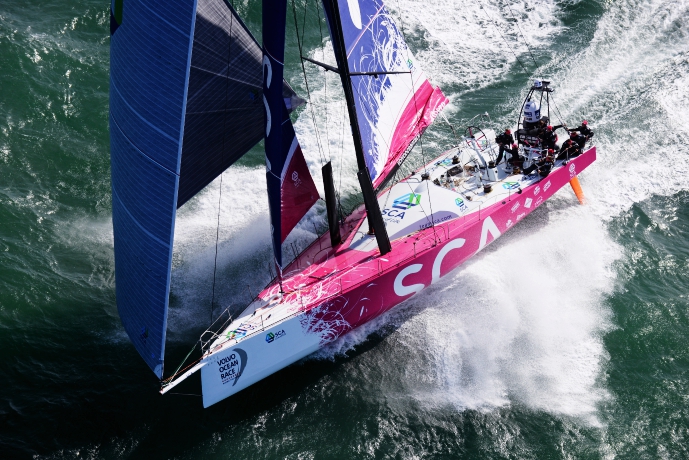 It was in 2012 that SCA that announced that they'd be committed in bringing back to offshore sailing in the world's most competitive ocean race, the Volvo Ocean Race. It had been 12 years since women had competed in this race. Team SCA's squad consists of 15 carefully selected women out of over 250 applicants from all over the globe, ranging from Olympians to record breakers and solo round-the-world sailors. Their mission is to cajole female sailors back into racing the seas. It was a historic moment on June 11th, 2015 for Team SCA, as they they crossed the finish line in Lorient, France to take their first leg win of the Volvo Ocean Race. It was also a historic moment for women's offshore sailing in general since this will be the first time in 25 years that an all-female team has taken line honors in this.
Time is the Most Precious Resource
Meet the Members of Team SCA




With the 2014-15 Volvo Ocean Race now concluded, their next challenge is competing in the Rolex Fastnet Race on August 15th, 2015.
Connect with Team SCA
Team SCA is built of these kind of stories and it´s my job to tell them. – Anna-Lena Elled
This social campaign is powered by REDPILL. All opinions are exclusively my own.